Interview
Kevin Magnussen Q&A: Why Spa makes for a 'driver's dream'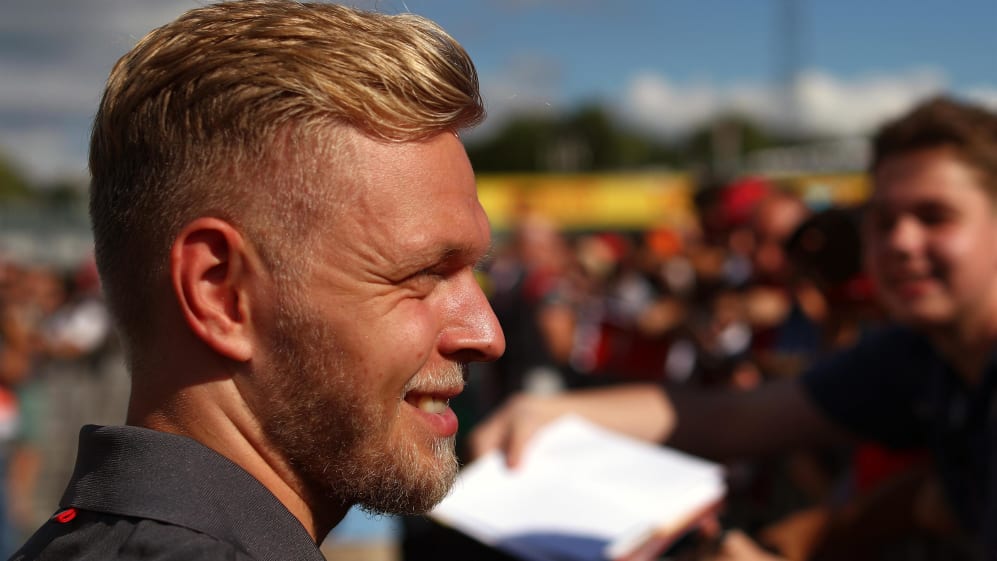 Midway through his first year with Haas, Kevin Magnussen has thus far acquitted himself well against more experienced team mate Romain Grosjean. Could it have been closer? Magnussen thinks so, and the Dane will be looking for any opportunity to prove it at this weekend's Belgian race – and over the rest of the season. Fresh from his summer break, we caught up with Magnussen for an exclusive chat at Spa-Francorchamps…
Q: Kevin, the summer break is always a chance for some mid-season reflection: how satisfied are you with your performance at Haas so far?
Kevin Magnussen: One thing is clear: you are never really happy - you always want more. Yes, I had my fair share of bad luck – in reality I would say that this first half was one of my unluckiest so far in my F1 career – but hopefully the second half of the season will be different. Or at least 2018 will be! I will try my utmost to make the second half of 2017 something I'd like to remember.
Q: This year you have scored on some very difficult tracks, like Monaco, Azerbaijan and China. Would you say that you are at your best when the going gets difficult?
KM: I have never thought about that. Funny. For me it was always more about having the opportunity and taking it. And this season so far I have probably wasted some of the opportunities. But one thing was always clear: when we are fast on a track then we are pretty competitive. And so far the most positive aspect of the season has been to see how competitive we can be if things come our way. Sure we need to raise our game, though. No doubt.
Q: Of the three races you've scored at, two were on street circuits. Is that what you like? Does it mean Singapore is your next best bet then?
KM: I do like street circuits, but in the end I don't think it's something that gives me an extra boost. Probably it was pure coincidence that we scored on these two tracks, as I remember that in Azerbaijan we weren't really that strong – we just kept out of trouble and were there when we had chances. Sometimes this does the trick!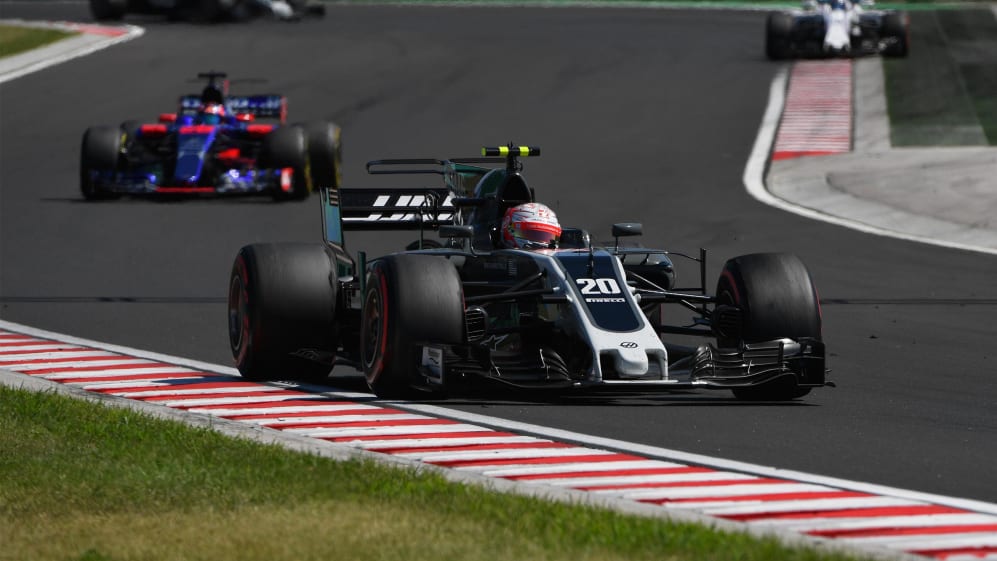 Q: Your team mate Romain Grosjean has a year's more experience at Haas, but is only seven points ahead of you. Does that mean that you are pretty even?
KM: Yes we are, even though I have to point out again that there were opportunities that I've missed. When you are in a situation like I am – that you get one shot – then you really have to take it. Then it is hard to look left or right – you just want to seize our chance! I let my chance slip away in Austria when we probably were the fourth best team – so I don't want to let that happen again.
Q: You are both staying on at Haas for 2018. Does it help to be with the team for a second season?
KM: Yes, it will. It is the first time that I have the comfort of being with a team for a second season. It is a completely new experience for me, so I expect that it will do miracles. (Laughs)
Q: Eleven points might read well when driving a Haas, but when the championship leader has 202, does that make you envious?
KM: Of course.
Q: Tell us about that envy…
KM: Ha, of course I would love to fight for podiums and wins, but that's not realistic where I am at the moment. I am ambitious and want to fight for all that one day…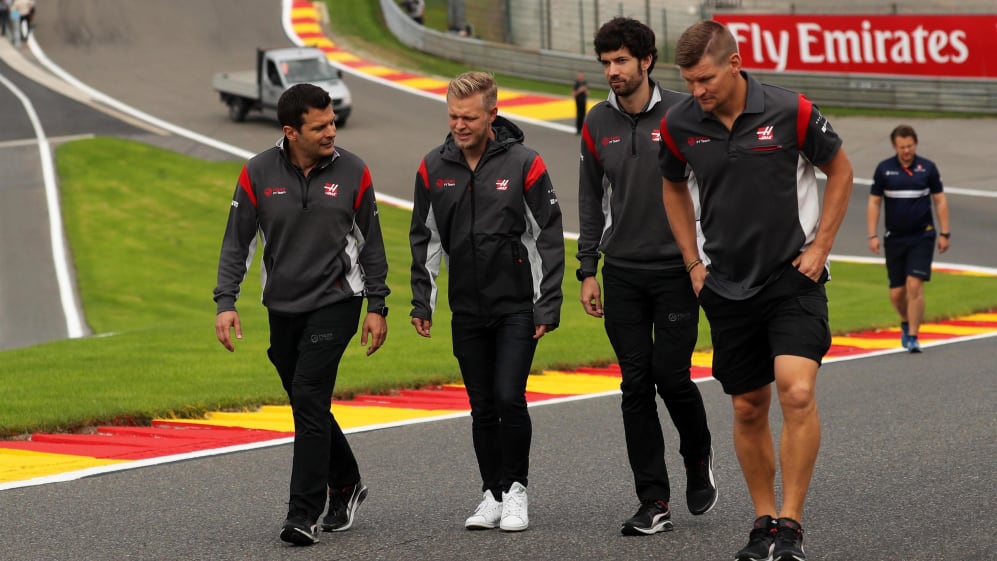 Q: …but to make that come true you'd probably have to move somewhere else. Haas are good midfield contenders, but right now it's hard to imagine them as a front running team…
KM: Ha, I think we all here at Haas would be pretty surprised if we suddenly started winning races, but clearly our ambition is high, we want to achieve and we want to have good results. For me personally I am focusing on my time here. I know what I've got. I have a future with this team and I want to make the team grow and want to grow with the team. What the future will bring, who knows? I am quite young still, so let's see where the wind will blow me! (Laughs)
Q: Coming to this weekend, you have won at Spa in lower categories…
KM: I love Spa. It offers everything to test a driver: unpredictable conditions, fast corners, it's very hilly, it's got opportunities to overtake – that makes for a driver's dream! So the ambition is to do well here, of course.
Q: Is Spa the race that you would first and foremost like to win?
KM: Ha, if I could choose then I would take Monaco. Does that make me a 'glitz addict'? No, it's just a cool race. But I would love to win anywhere.
Q: Your run-in with Nico Hulkenberg last time out in Hungary earned you a penalty. Your post-race verbal exchange with him also brought you plenty of media coverage – arguably as much as those on the podium received…
KM: Ha, is that so? When I look at it I see what happened on the track! (Laughs) And I did what I could to keep him behind, but that obviously brought me a penalty! I think this was one of those things that is difficult in Formula 1: finding the limit!