Video
WATCH: Kimi Raikkonen drives the legendary Alfa Romeo "Alfetta"
Sixty-eight years after its last appearance at Silverstone, the Alfa Romeo Tipo 159 "Alfetta" returned to the British Grand Prix circuit in 2019 in the hands of Alfa Romeo racing driver Kimi Raikkonen.
The first world championship race had three scarlet Alfas on the front row at Silverstone, Briton Reg Parnell in fourth. The Alfas built up a sizeable lead, and it took 70 laps – nearly two hours and 15 minutes – for the race to be decided.
Nino Farina triumphed over Luigi Fagioli, British driver Reg Parnell coming in third as Juan Manuel Fangio retired from the first-ever F1 race. But it was still a 1-2-3 finish of Tipo 158 "Alfettas".
It was a year of domination from the Alfa Romeo trio: Farina, Fangio and Fagioli would go on to win six of the seven world championship races that season and it was Farina who went on to become Formula 1's first world champion.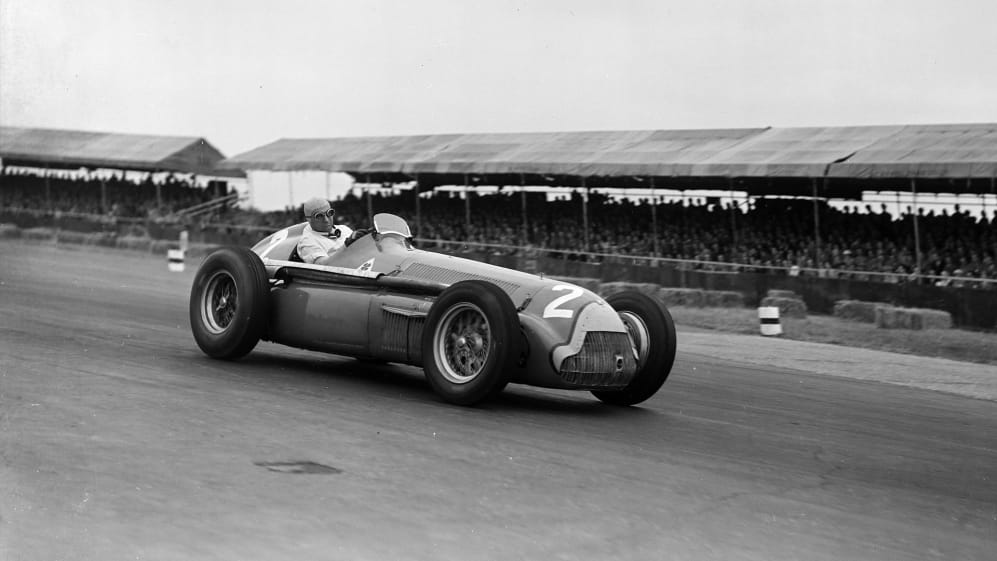 READ MORE: 10 fascinating facts about the very first F1 race
The 158 was subsequently updated to a Tipo 159 and Fangio finished second at Silverstone in the 1951 British Grand Prix on his way to the championship. It would be the last Alfa Romeo ever to win a Formula 1 world championship Grand Prix.
"That was nice, it was quite [how] I like it, it was perfect," said Raikkonen as he stepped out of the Alfa Tipo 159. "The track set-up was slightly different than I drove it now, but it's a bit more work, but for sure good fun!"
It's not every day that you see the Iceman so excited. Then again, it's not every day that you see a 1951 "Alfetta" take to the track.