Interview
Kimi Raikkonen Q&A: I thought we had the package for pole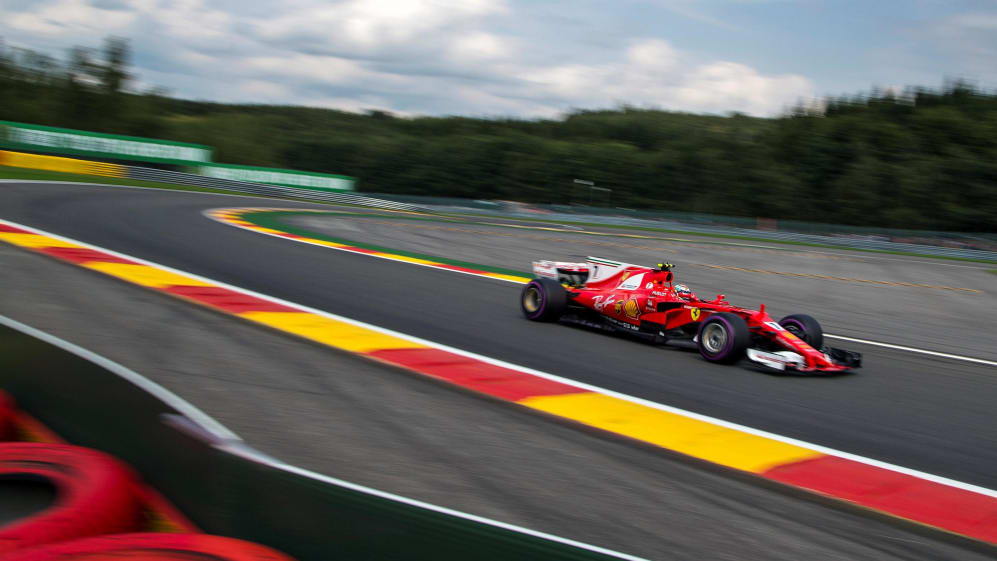 When Spa specialist Kimi Raikkonen topped two of the three practice sessions heading into qualifying, it looked like he might be able to mount a serious challenge for pole. In the end however a combination of mistakes and 'unusual vibrations' took their toll and the four-time Belgium winner ended up fourth. So how does the Finn rate his race chances? After the session he spoke to reporters...
Q: Kimi, you had a good run in FP3 but were complaining about vibrations on the rear for the start of qualifying. Were you able to identify what it was, and have you been able to fix it?
Kimi Raikkonen: Well, the team must have fixed it somehow as it was worse at the start. In the course of qualifying it got less severe, then it disappeared just to come back towards the very end. Yes, it was a bit confusing, as you always want [a session] to be straightforward without hiccups but in the end it was fine. The last run was not ideal but I would say that P4 is an acceptable result.
Q: Sebastian (Vettel) thanked you for giving him a tow on his final lap. Was that what the team had asked or was that your own decision?
KR: Don't make a story out of that! I had a mistake and was coming back and if I can help I will do it and it cost me absolutely nothing. There is no other story behind it.
Q: Was there anything wrong with your qualifying that you would have wished to change?
KR: No, just the vibrations, we don't know where they were coming from. Sometimes you have that from the tyres that you are a bit off balance, but we haven't been too concerned as we had a pretty good running all weekend long, up until qualifying. Sure, something happening in qualifying is not something that you really look forward to. So qualifying could have been better but it also could have been much worse. Yes I was looking for better things as I thought that we had the right package all weekend long but that's sometimes how things go. The good news is that we have good pace.
Q: The situation that spoiled your last lap – can you say where that was?
KR: In Turn 9 I struggled a bit with the tyre temperature. I pushed and then I got sideways and that was pretty much the end of the story. It was my mistake, period.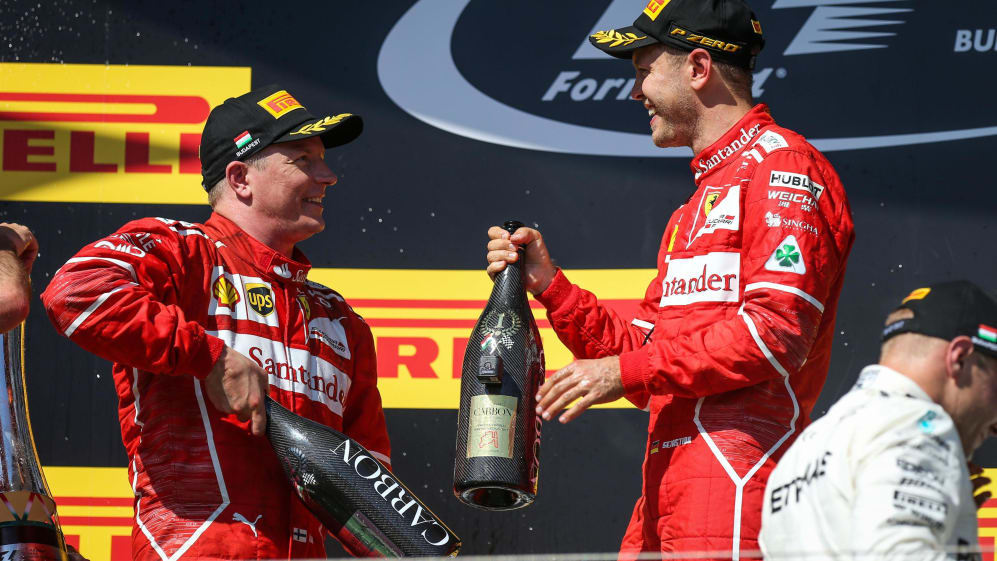 Q: With the tow that you gave Sebastian – which he says gave him two tenths of a second – he was still more then two tenths off Lewis Hamilton's pace. Did Lewis have an excellent day, was he harder to reach today?
KR: Hard to say. You build up all weekend long to have a shot in qualifying and then it depends so much on the situation. I had a good shot at it as well. Yes they are first and third, that doesn't lie and we probably didn't get as close as we would have wanted, but tomorrow is another day. I expect the race to be very tricky with the tyres for everybody so let's wait and see.
Q: When you look at the Silverstone race – with Silverstone as a pretty similar track to Spa – do you think that Ferrari have taken a big step forward?
KR: If you compare it to Silverstone, yes it is similar high speed. But that is about it with similarities as the two are completely different circuits. On top Silverstone was pretty windy and that is not our strongest point. And if you want to compare it to Silverstone and only in the time between we have made steps forward.
Q: What about the strategy? Will it be a pretty straightforward strategy in the race?
KR: From the conditions that we saw on Friday, much will depend on the tyre situation. The tyres that we use here are quite soft and they seem to behave very well so let's see how they do in the longer run – how many laps you can really do. Yes, it is getting much more complicated when it starts raining. But I think we have prepared ourselves well enough for any circumstances. Making the right calls in each and every circumstance will do the trick.
Q: Seb has been announced for another tree yours so he will be your team mate for at least one more year…
KR: I think it is no secret that we enjoy working together. He is straightforward and I think this is a good situation not only for us but also for the team. I don't make the decisions but from my side I am very happy.