Feature
KIMI RAIKKONEN: Under the visor of F1's most enigmatic racer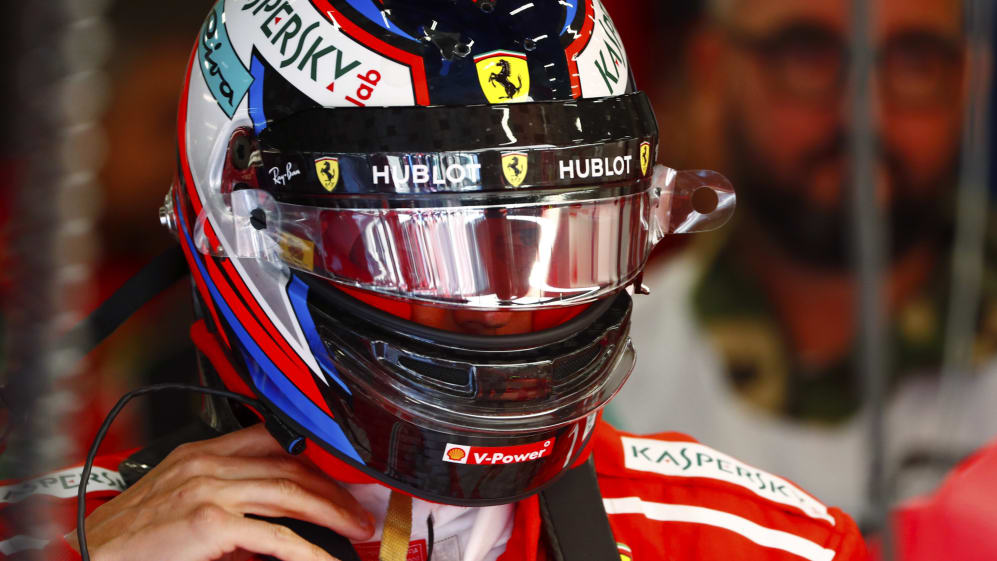 The Iceman. That nickname, given to him by his former team boss Ron Dennis, accurately defines Kimi Raikkonen's identity in F1. He is a man of few words, instead doing his talking on the track. Since making his debut in 2001 with Sauber, the Finn has won 21 Grands Prix, the 2007 world championship and marked himself out as one of the most compelling and intriguing racers of his era. With his second Ferrari stint having come to a close ahead of a return to Sauber next year, we speak to Raikkonen – and those who have worked with him – to find out more about a man beloved by F1 fans the world over…
Twenty three single-seater races. That's all Raikkonen had under his belt when his then manager David Robertson convinced Peter Sauber to give the Finn a test in his Formula 1 car for the first time. "Kimi had the 'wow factor'," says Robertson's son Steve, who has managed the Finn for nearly two decades. "He had this ability to absolutely dominate and was absolutely committed to racing, even if he was jumping so many categories. My father convinced Peter to look at Kimi. He was intrigued as Peter was a real racer at heart."
So Sauber gave him a test, at one of the most physically demanding circuits in the world – Italy's Mugello. It was a baptism of fire. Raikkonen had never seen a Formula 1 car in the flesh before that day. Now he would be driving one at a track with very high g-forces, something his neck wasn't used to. More daunting still, he would be sharing a track with a certain Michael Schumacher, who'd ultimately go on to win seven world titles during a glittering career.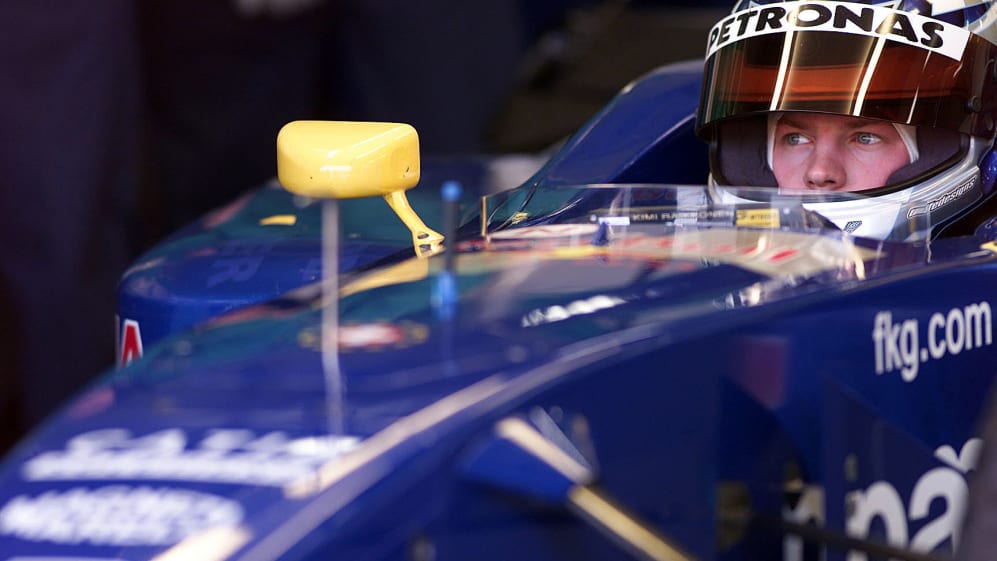 "I was more excited than nervous," admits Raikkonen. "But I believed I had the pace, motivation and ambition needed to succeed."
To ease Raikkonen in, given it was such a step up, Sauber opted to do seven outings of five laps to get used to the power, cornering speeds and braking while giving him plenty of breaks in between to recover from the physical demands. "We did only a little mileage on the first day – there was a lot of time in between the runs," says Jacky Eeckelaert, his race engineer at Sauber in 2001.
"He asked me if he could go and watch Michael Schumacher going through the corners. It's true that in the evening, after the briefing, and while I was making the programme for day two, there was a knock on the door of the motorhome and it was Michael and he asked me, 'Who is this driver that is driving your Sauber car?' I told him it was Kimi Raikkonen and that 12 months ago he was just racing karts. He replied: 'Well, he will be very, very fast'."
So impressed were the team on the ground at Mugello with what Raikkonen delivered on his first day in the car that Peter Sauber and his Team Manager Beat Zehnder flew in for the second day to see Raikkonen in the flesh. After his three tests were complete, Sauber opted to give him a shot. It was there that the hard work began. Raikkonen was a strong athlete, boosted by the good foundation he had built during his military service and having played plenty of ice hockey. But it was one thing to cope with a 20-minute kart race or a half hour Formula Ford race and quite another to contest a gruelling 90-minute Grand Prix.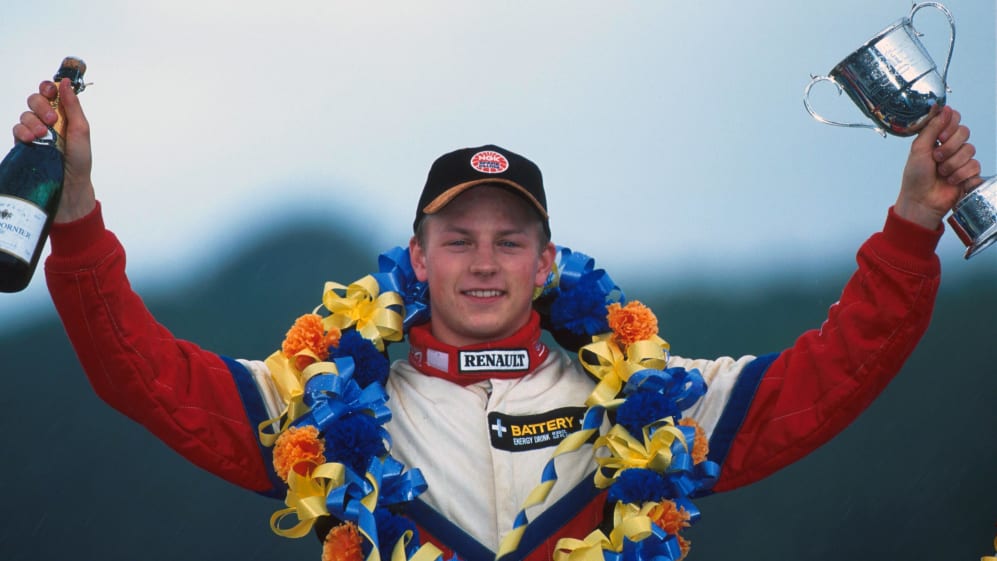 Dedicated in the pursuit of glory
Sauber's trainer Josef Leberer, who also worked with Ayrton Senna, set a training plan to get Raikkonen in shape over the winter ahead of his debut. "He's a very good swimmer," he says. "The owner of the hotel in the ski resort asked who he was. He was swimming for 45 mins and all of these people were looking. We said he is Finnish and he will be world champion in swimming one day. We told them it was a joke because they believed us. We would train all day. We would go out with the mountain bike. He was very good with the control of the bike. He was pushing like hell already. We had some leaves, stones and a bit of ice. He was coming down so quickly but it shows how much control he has. He has this unbelievable feel."
Raikkonen started racing because he loved it. Every time he gets behind the wheel, from karting to Formula 1, he only has one goal – to win. And he will never give up, a quality that proved rewarding when he made his debut in the Australian Grand Prix. Sauber had delivered a strong car, but with points only available to the top six in those days, scoring on his debut would be challenging. As the race reached its closing stages, Raikkonen was just on the fringe in seventh, but he was more than 20 seconds behind.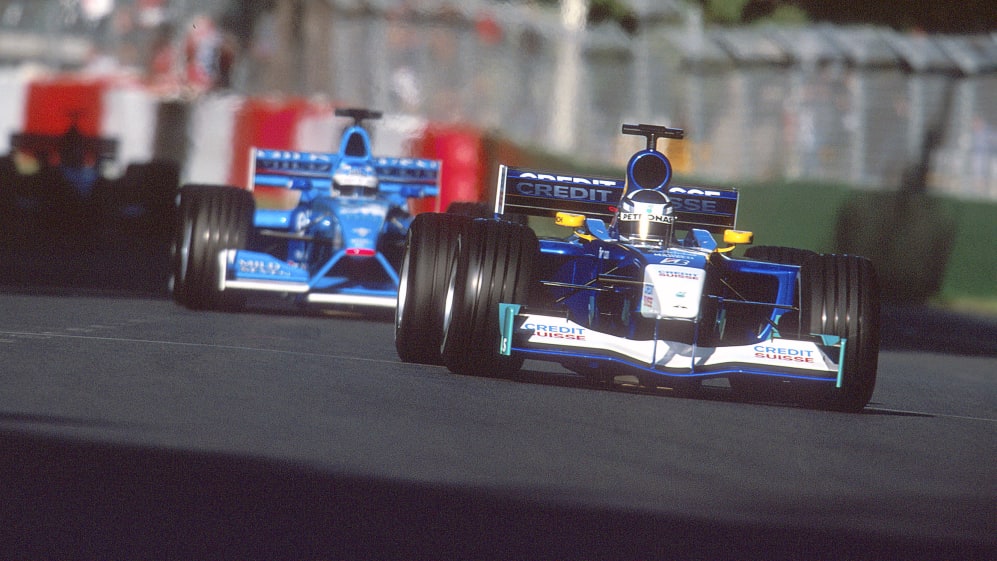 Eeckelaert told the Finn it didn't matter, that he could and should push all the way to the end, because there was no need to save the engine or protect the life of parts as they could all be changed. "He listened well to that," says Eeckelaert. "He pushed hard till the end of the race, and because Olivier Panis overtook someone under a yellow flag, he picked up a time penalty for 20 seconds. Raikkonen had closed the gap to 17 seconds behind and so scored his first championship point in his first race."
It was a mighty performance and a sign of what was to come. But if you had seen Raikkonen on that day, you would not have known it was a big day in his life. Just 30 minutes before the race, when the cars are allowed to leave the garage to take up their spot on the grid, Raikkonen was nowhere to be seen. Leberer went off in search of the Finn. "He was sleeping," says Leberer with a smile. "I said, 'Kimi, in a few minutes, you have to do your first race!' He said 'Oh Josef, let me sleep another five minutes!' I've never seen this before, and I've never seen afterwards. It is an extreme coolness. It is not acting, it is natural. I let him sleep a few more minutes. Rest is important."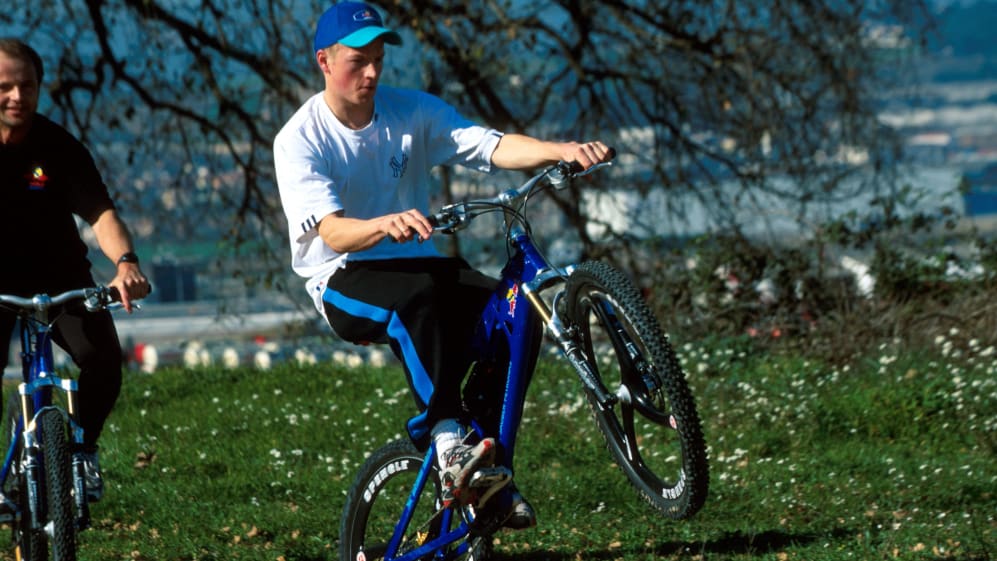 Make no mistake, Raikkonen takes his racing seriously. He doesn't use 10 words when only one is required but that doesn't mean he lacks interest. "I have always been the same," says Raikkonen. "I would like to get straight to the point and leave the rest behind." That ruthless efficiency means debriefs are short, but actually better for his engineers. "He's an interesting driver to work with because he analyses himself where he could gain the most lap time," says Eeckelaert.
"He wouldn't tell the story of his life after each run. So in corner number six, for example, there and there I have a bit too much understeer oversteer. I tried everything, lines and braking differently but I can't get round it. If you can do something to the car, I can make up two tenths. You do something to the car, and if it is right, you see in the data he makes up two tenths in the corner. He has a nice way to work."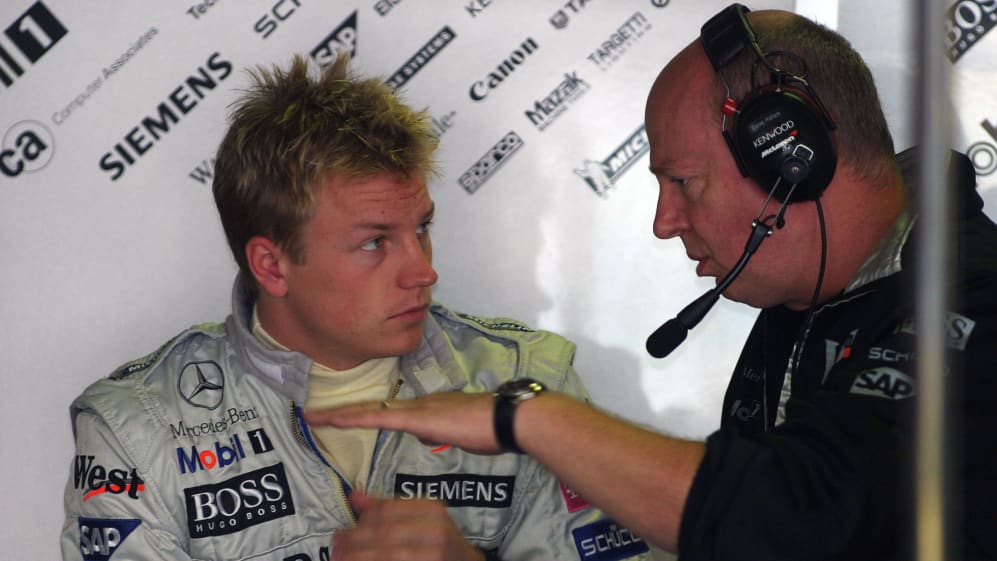 Forging strong relationships
If you peered into the Ferrari motorhome or garage during a race weekend in 2018, you'd have seen Raikkonen relaxed when with his team. Talk to him about subjects outside F1, such as motocross, and he'll be engaged. You can see the love those at Ferrari – and anyone who has ever worked with him – have for the Finn. And that love extends to an ever-growing fanbase around the world. More than 70,000 people signed a petition asking Ferrari to keep him, for example.
"A lot of people see he is a genuine guy," says Robertson. "Internally at Ferrari, they think a lot of him, and he's got some good relationships there. He gets the biggest cheer on the podium, people love him. What people see in Kimi is someone who has done it his way. Kimi is Kimi and the people can associate with him."
Raikkonen is a loyal person. He may have only worked with Leberer for a season at Sauber, but he never forgot what he did to help him prepare for Sauber and ultimately develop into the driver that brought McLaren calling for the following season. "We had a two-week training session in Austria [ahead of the 2001 season]," says Leberer. "We had worked hard for six days. So that evening, we went out for pizza to relax a bit. I said I'll have a small beer and asked Kimi if he wanted one. I thought he doesn't like it anyway, I thought he didn't drink. And he said: 'Really, may I?' I said of course, you're working hard, a small beer is not a problem.
"He won the championship a few years later and Beat [Zehnder] and I got invited to his celebration party. He said he wanted us to be there. It's nice that after so many years, he does not forget – it shows a lot about his character. He introduced me to his friends and told this story: 'We were working so hard and this guy understood how to motivate somebody. He asked if I wanted to have a beer. I thought this is a guy I like!'"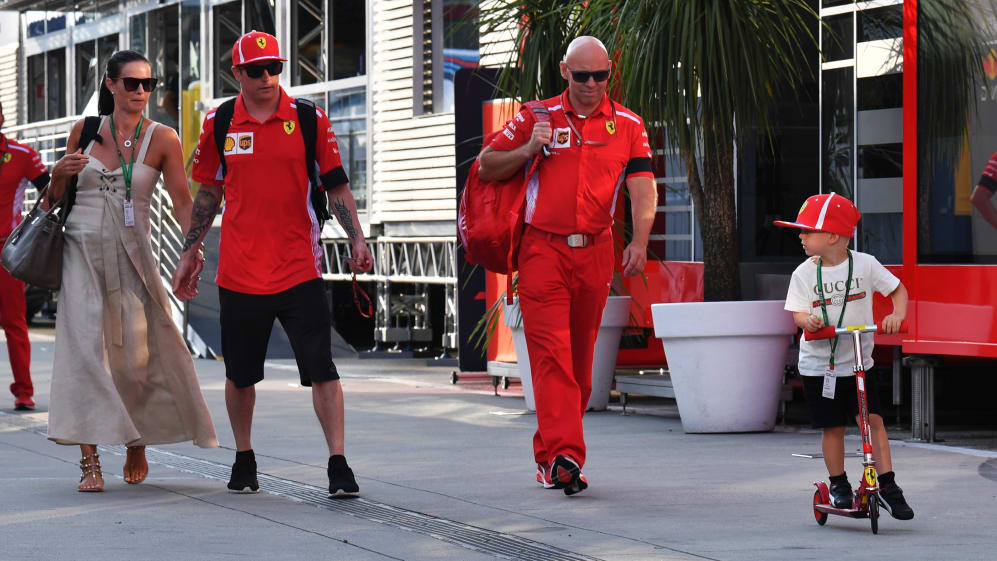 Raikkonen is a family man. In his book, The Unknown Kimi Raikkonen written by Kari Hotakainen, it's clear he would rather spend time – and is at his most animated – when playing with his children Robin and Rianna. But early in his career, he wasn't afraid to enjoy himself. Fresh from a superb drive in Bahrain in 2012, from 11th to second, Raikkonen and friend and ice hockey player Kimmo 'Piki' Pikkarainen found themselves at a party hosted by the Prince of Bahrain.
From there began an intoxicating whirlwind that involved Raikkonen ending up in a swimming pool fully clothed, days of chilling and drinking with friends, trying to imitate Maradona and twisting his ankle, missing a test with Lotus (whom he drove for between 2012-13) as a result and getting around the house on a baggage trolley, the sort used by bellboys in hotels, while he recuperated. On top of that, there was a trip to Helsinki for the May 1 celebrations, some karaoke and drinking wine from a candle holder...
Sixteen days later, the fun stopped. Two days after that, he headed to Barcelona for the Spanish Grand Prix weekend, came third in the race and wished "a happy Mother's Day to all mothers" in his post-Grand Prix press conference.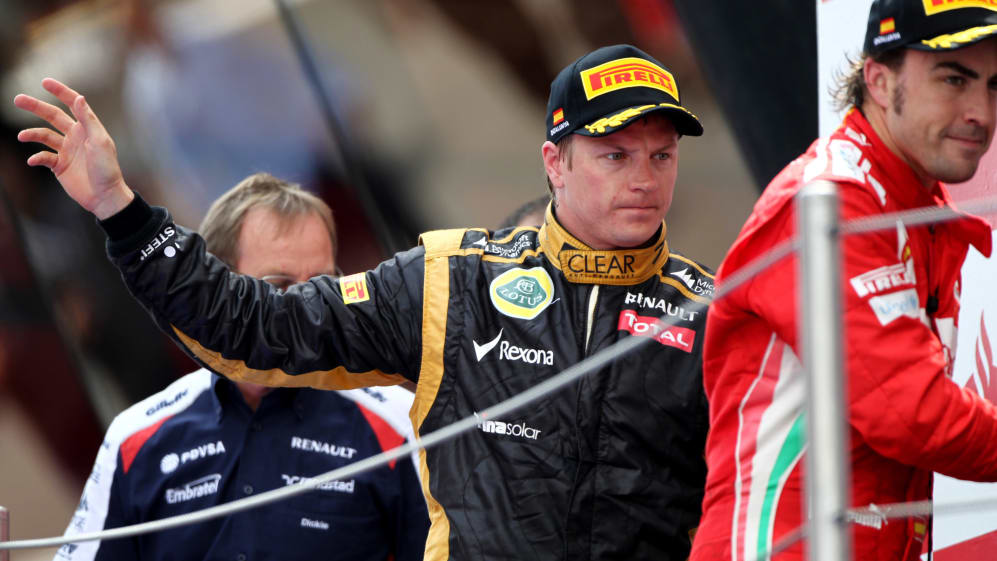 Winning desire still burns bright
Underneath it all, Raikkonen wants to win, and while that desire may have eased along the way, with his family taking priority, he is still only interested in winning – even if he doesn't show it externally.
After clinching victory in the United States earlier this year, his first win for more than five years, he said: "It hasn't really been a big deal for me. It's been a much bigger deal for other people. If it comes it comes, if it doesn't, it doesn't change my life one bit. I'm happy because we are here purely to try to win. The biggest difference is how people look at you. Obviously, I'm happy. I just proved some people wrong."
Eeckelaert adds: "I go back to his first race. I asked Kimi: 'What do you think of your first F1 race? You finished sixth, you got a point'. He looked to me and he said 'Yep, another five to beat!' That was 18 years ago and I think he's still the same."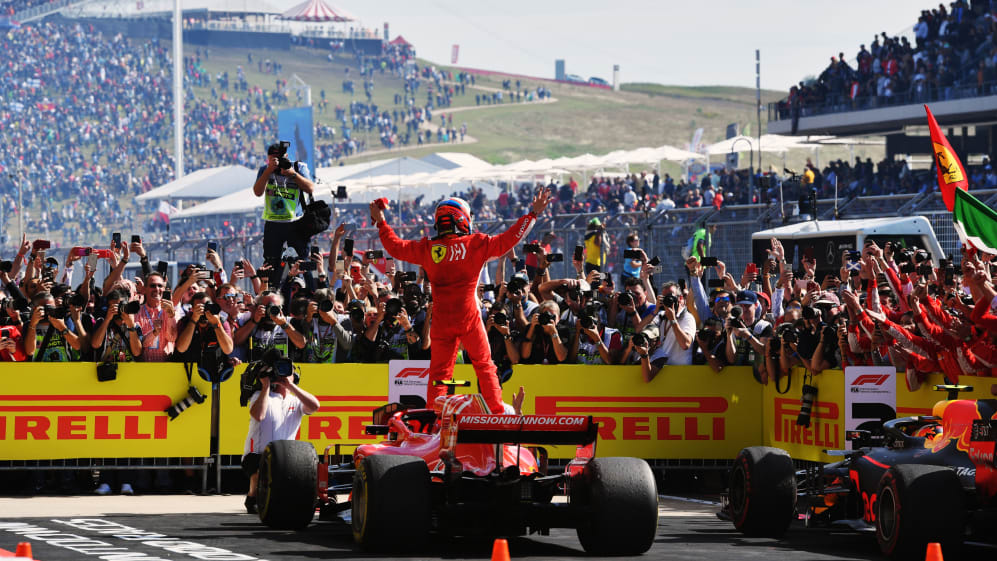 Many feel that Raikkonen should have won more than one championship, given his ability. He came agonisingly close twice with McLaren – but Raikkonen doesn't get down about it. "Maybe we had chances those years," says Raikkonen. "But sometimes things don't go as you want them to."
After five consecutive seasons with Ferrari – and eight in total – Raikkonen leaves bound for Sauber, the team that gave him his debut, for a two-year stint. He is already the oldest driver on the grid. By the end of that deal, he will be 41. But has his love for racing diminished? "I still feel the same about F1 and I still like racing a lot," he says.
"A podium finish is always nice, but I want to stand in the middle of the podium."
If he does that with Sauber, now that really would be a fairy-tale.