Kubica at a loss to explain lack of race pace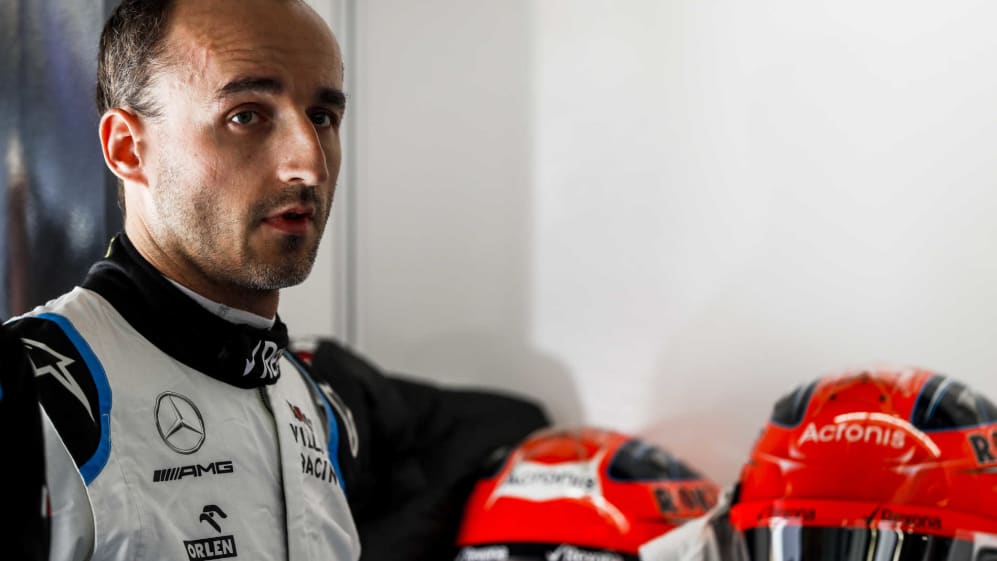 Robert Kubica looked to have made a breakthrough when he qualified just 0.03s behind Williams team mate George Russell in China. But couldn't stay close on race pace come Sunday, ending up more than 15 seconds adrift of Russell and bemoaning the fact that he has "no race pace"…
It's particularly frustrating given that long run, race pace was a key strength of Kubica, with the Pole believing it was his performance over one lap that needed work ahead of his return to Grand Prix racing this season after an eight-year hiatus.
"For whatever reason, since I drove the new generation cars I had to work on my single-lap pace, but on the long runs I was always very good," he said. "Since I drove this car - my first long run was in Australia - but the pace is nowhere and the feeling is much worse than I ever had on long runs. I have no grip.
READ MORE: 'Big racer' Patrick Head returns to F1 paddock with Williams
"I managed to do something in qualifying because the grip delivered by the tyres is much higher, but I cannot do the things that the guys in front are doing, or even George, so it's very strange. I really tried everything but when you have no grip, there's no magic in the sport."
Kubica admits he doesn't understand why he's struggling so much, particularly when Russell doesn't seem to be having the same issues on the other side of the garage.
"I have no race pace against my team mate," he said. "And when you see exiting corners you are wheel-spinning and losing the car and he's pulling away... I'm not saying it's the car, but there's something we have to understand.
"I have very poor traction and actually, after the debrief, George said the traction was not so bad. It's not only the car. There are different factors, but that's how it is."