Kubica looking forward to emotional 'second F1 debut' in Australia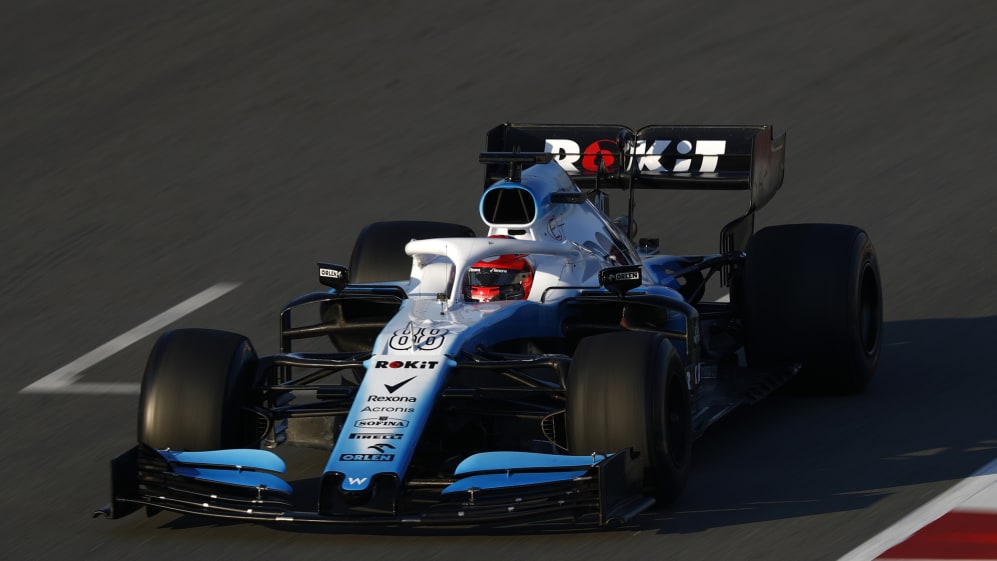 3,045 days – that's how long it will have been since Robert Kubica last started a Grand Prix, by the time he lines up on the grid in Australia next weekend.
The Pole is set to complete a remarkable fairy-tale journey back to F1 when he competes in Melbourne for Williams, some eight years after he suffered serious injuries in a horrific rally crash.
READ MORE: Robert Kubica 2.0 – Why injury won't hold him back in 2019
Unsurprisingly, the 34-year-old has admitted the whole weekend will have added significance, given the journey he's been on.
"It will be a very emotional Grand Prix. It is the second debut for me after being away from the sport for many years.
"My last Formula 1 race was in Abu Dhabi 2010, so I am looking forward to going to Australia with a few things to cover and learn. I hope to enjoy the weekend and that everything will run smoothly without any big issues so I can concentrate on my driving and discover a new Formula 1."
It is one thing to drive a Formula 1 car, and it is another thing to actually race it
When Kubica talks of a 'new Formula 1', he's not wrong. The last time he raced in F1 it was with a normally aspirated V8 engine – not the V6 turbo-hybrid engines of today. The cars were also significantly lighter, and ran on Bridgestone tyres rather than Pirelli, which have very different characteristics.
The new aerodynamic regulations for 2019 mean all of the drivers are getting a reset to some extent, but the Pole - who admitted he's lacking confidence for Australia, after Williams' well-documented issues in testing - is under no illusions as to the scale of the task he's facing.
"It is one thing to drive a Formula 1 car, and it is another thing to actually race it," said the one-time Grand Prix winner. "Over the years, I think the approach to races has changed, so I have a lot of things to discover but I am looking forward to it."
Whatever happens in Melbourne, or indeed the rest of the season, you could argue Kubica has already achieved more than the rest of the F1 field, simply by making it back to motor racing's top table. Now, it's simply about making the most of his new chance.