Kubica looking forward to Test 2 after 'compromised' Williams debut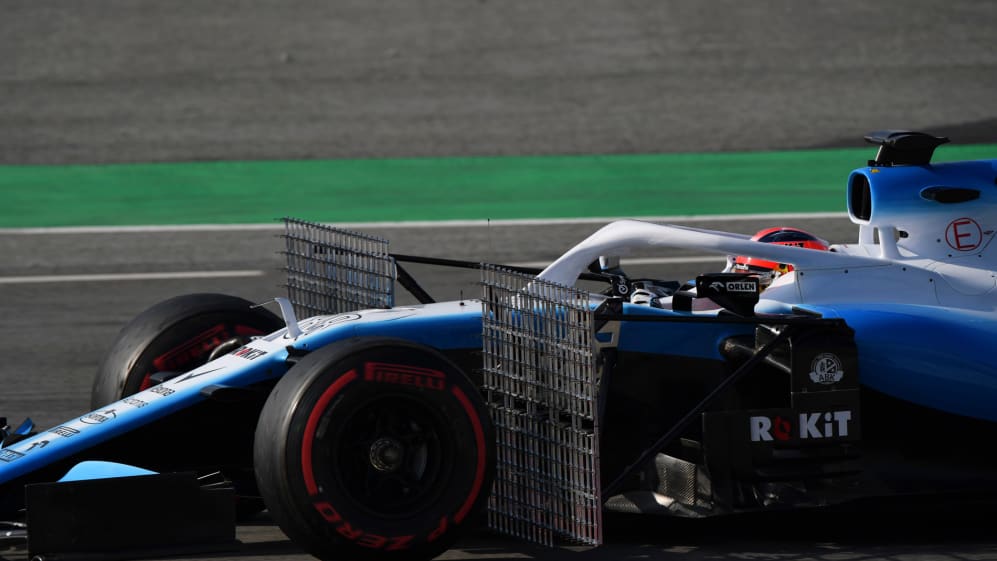 It was a tough first pre-season test for Williams this week, and even an encouraging finish was tempered by the compromises the team had to make to run on Wednesday and Thursday.
The FW42 was not ready in time to complete a filming day on Saturday, and deputy team principal Claire Williams then announced they would miss the opening day of testing. That delay eventually continued until the third afternoon, with George Russell completing 23 laps on Wednesday. The final day of running saw both drivers behind the wheel and able to add a further 65 laps to the total, but Robert Kubica admits his first taste of the car came with the knowledge it was not the finished article.
"You can get a feel… It's not like the car is completely off," Kubica said. "I think there's still something to put on the car, probably not a lot but there are for sure things that were compromised.
"But I'm not the right guy to talk about them. I'm here for driving, I have to concentrate on this. Finally I have a car, so hopefully next week we can concentrate better on preparing for the first race because it's very close."
Team mate Russell agreed with Kubica's assessment, saying it was important for Williams to get the car running even if certain parts were not ready in time.
"It is definitely not in its full state, we've got some work to do to optimise everything because it is all last-minute so not everything has been 100%," Russell said. "We were trying to get the car on track in whatever means possible, which was important in itself. We just need to work hard over the weekend to get everything ready for Tuesday and next week."
With both drivers having been in Spain since last Friday ahead of its filming day, Kubica admits it was tough waiting to get down to business during the first test, but the Pole is now fully focused on resuming running on Tuesday.
"You just try to prepare and do what you can, so we were just waiting. It wasn't nice days for all the team, but finally we got the car. In the end the team did a good job to build it up as quick as possible. Of course there are some compromises - I think so - but finally we got the car so we can concentrate on our job. I'm looking forward to next week."
Williams will also get the chance to run the car again on Friday, with the team carrying out another filming day at the Circuit de Barcelona-Catalunya.