Kubica on his long-awaited Grand Prix weekend return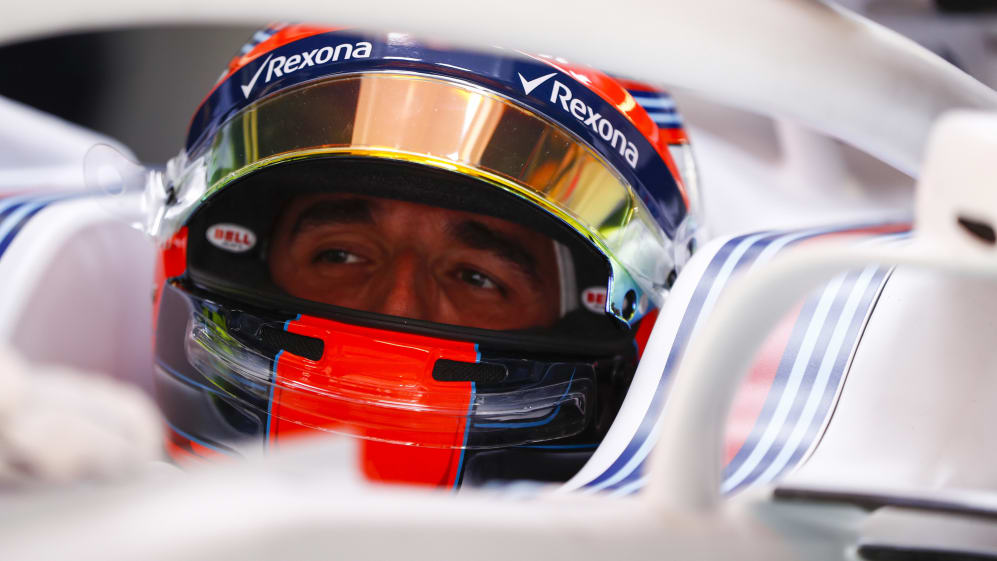 "I miss competition." That was Robert Kubica's admission after he turned the wheel of a Formula 1 car on a Grand Prix weekend for the first time in more than seven years.
The Pole – who last took part in a Grand Prix weekend in Abu Dhabi in 2010, several months before being badly injured in a rally crash - was driving in first practice in Spain, as part of his role as reserve driver for Williams. In a relatively busy session he clocked up 24 laps on his way to the 19th best time, 1.3s quicker than team mate Lance Stroll.
It was the first time he had driven a 2018 car since pre-season testing and while he'll drive again in testing next week and again in FP1 in Austria and Abu Dhabi, it is the racing he really craves.
"For me, competition is not FP1 or testing but being on the grid on Sunday," said Kubica. "I miss it but when you are away for a long time, you get used to it and you don't have to think about it."
However, while he said a racing return remained his ambition, for now he said he is focused on fulfilling his role, which is giving feedback on where Williams, who lie bottom of the constructors' championship, can improve.
"Honestly, I concentrate on my work and on the opportunity I have," he said. "I don't look at it like I should be there. I'm happy with what I'm achieving.
"If I was not trying to do it [making an F1 racing return], I would not be here. I appreciate the opportunity, it gives me the opportunity to live my passion.
"I'm a racing driver. I'm not racing, but I feel as a racing driver. I have a big passion for this sport. It's not only about driving but working with the team, trying to understand from different perspectives F1, different technical points of views, which often when you're a race driver you don't see them as you're focused on your main job.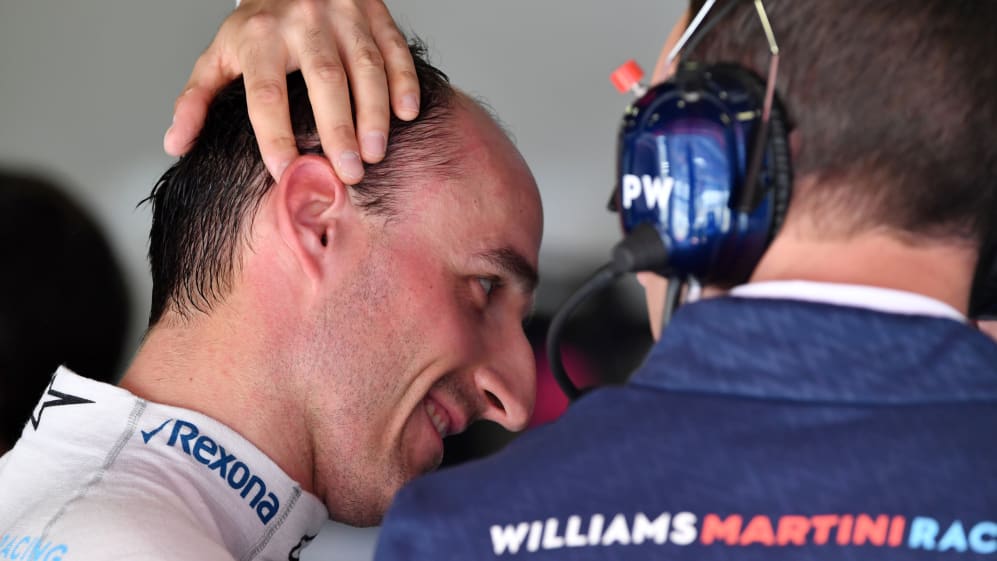 "You need to find a compromise. In every moment of your life is a balance. I'm pretty happy with what I have."
Kubica said the more he drives the car, the more he feels comfortable behind the wheel, however he was not that happy with the way the FW41 handled.
"It felt reasonably the same as all the other times," he said. "I feel I have less emotions which is good. It means it is becoming more natural after a long time I've been out of the sport.
"I was expecting to be more emotional. But once you crack on the engine and you leave the garage, it's a question of [doing my job]– my job is always the same.
"In the end, it's difficult to say it was enjoyable because our car balance was very bad and it was very difficult to drive so it was difficult to enjoy.
"But I'm satisfied with the session, and how I react to difficult conditions and difficult balance. It sounds strange that you can be happy about P19, but actually I'm happy."
He added he didn't take anything from the sizeable gap between Stroll and himself "because I know my value" and he's confident he would get better if he had more regular time in the car.
"I don't have to look at lap times," he said. "It sounds strange. Often people forget motorsport is a sport. All sportsmen are practising and training as often as possible.
"I know that if I would have a chance to drive the car every week, like permanent race drivers, there is more room to improve.
"Already now, I have seen it in winter testing, when I jump in after two months, whatever is missing is only a question because I'm doing it every two months – if there is something that is missing."