Kubica warns against Sirotkin comparisons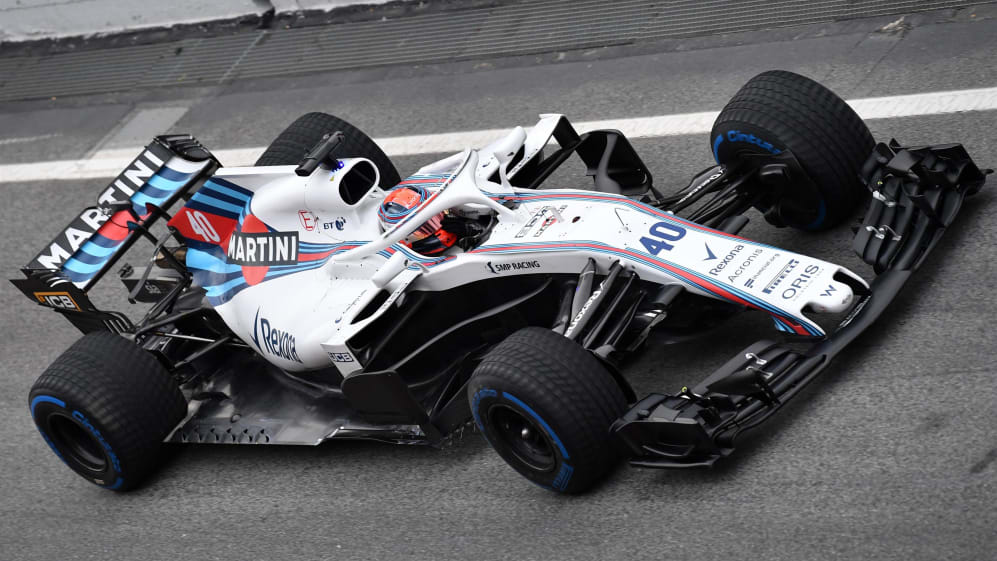 He was the quicker of the two Williams drivers during Tuesday's running in Barcelona, but Robert Kubica has warned against comparing his lap times with those of Sergey Sirotkin, the man who beat him to a 2018 race drive.
Kubica had been hoping to make a remarkable return to the grid this year, seven years after sustaining major injuries in a rally crash. But after extensive evaluations during last year's Abu Dhabi tyre test, Williams picked rookie Sirotkin as Lance Stroll's 2018 team mate, retaining the experienced Pole in a reserve and development capacity.
The two men split test duties between them on Tuesday, with Kubica taking over from Sirotkin for the afternoon session and duly posting a best lap 0.327s quicker than the Russian had managed.
However, Kubica was keen to play down that gap when he spoke to the media on Wednesday afternoon.
"You cannot compare," he said. "I don't care about my feeling, I have different job and I will never… the times are really irrelevant I would say, especially in my position.
"I'm here to help and try things. Actually driving in different conditions puts me in a difficult situation because I will not be racing. I have limited time in the car, so have to get confidence in the car very quickly, but conditions were difficult, so I have no time to take it easy.
"At the same time mileage is important, and the biggest thing is that I have no margin for any mistake. I know how limited we are because the team is pushing hard with development and the spare parts. It's a difficult compromise but I think yesterday for the short running in difficult conditions we have to be pleased and I think we highlighted a few things and the feedback was pretty clear. So I think we have really done a lot and nearly the maximum of what we were able to do with the conditions we had yesterday."
With three FP1 appearances planned for Kubica this season - where he will replace Sirotkin in Spain, Austria and Abu Dhabi - he has also warned against lap times being analysed during race weekends.
"Fridays are… honestly I've not spoken to the team about them but the idea is to give me an opportunity to drive the car to see its development rate and how the car is moving forward. With developments [it's about] how we can influence balance and what is changing.
"At the same time I will have more testing during the season with the limitations that we have but forget about looking at lap times as I won't be driving for three months then jumping into the car and it will be like the first time in the car because the car is moving forward. Even if you hear comments you still have to feel them for yourself to be able to judge. It is a difficult situation because honestly you have much more to lose than to win but my job is a bit different.
"I know everyone is looking at lap times and there were a lot of comments that I was lacking one-and-a-half seconds in Abu Dhabi which is strange. It doesn't really matter. What is positive is that I jumped into the new car [yesterday] and in 20 laps I was actually able to drive it in a good way without any big preparations.
"Also the way I'm spending days here, I am not spending it like a race driver. I am not going to the hotel to chill out and be ready, I have to balance it as I cannot get in the car tired and not concentrate. But yesterday I left here at nearly midnight and this morning I was here at 7:20AM. It is a bit different but I'm looking forward to seeing if we can improve things and get knowledge with things."