Kvyat not convinced by Albon's Red Bull debut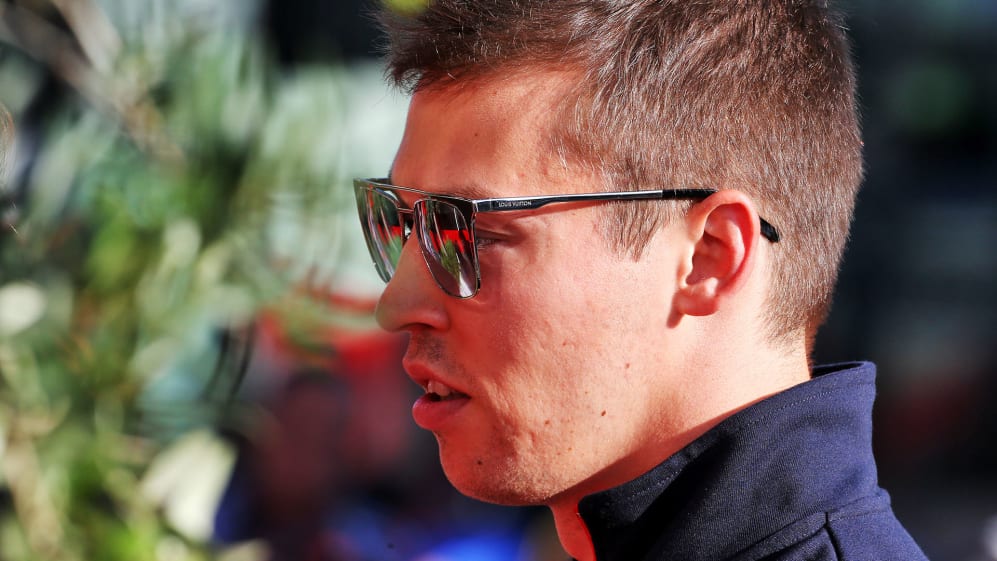 Alexander Albon's first race as a Red Bull driver in Belgium was impressive to a number of observers – but not necessarily to his former Toro Rosso team mate…
A Honda power unit penalty saw Albon start from 17th on the grid, but he climbed through the field in the race, brilliantly passing Sergio Perez via the grass on the last lap to finish fifth. Meanwhile, the man he spent the first 12 races of the season alongside, Daniil Kvyat, rose from 19th to seventh at the flag. When it was put to the Russian whether his former team mate's good start to life at Red Bull reflects well on him due to how closely matched they were, the Russian was less impressed.
I don't know why you call it such a good start - he spent 36 laps behind me in a Red Bull
"I don't know why you call it such a good start," Kvyat replied. "He spent 36 laps behind me in a Red Bull Racing car, and he started in front of me as well. I don't know, maybe in the future he will do better.
"Normally I don't (pay such close attention), but I had to because we were fighting the whole race in Spa. If he had stayed at Toro Rosso then yeah, it would have been an amazing race for him, but he was in a Red Bull, so…
"I'm just commenting on what I saw. Maybe it was the maximum, probably it was the maximum that the car could achieve that day. But the fact that we were fighting and I held up a Red Bull car for most of the race in Spa - where the car really matters a lot - behind me, it was a very pleasing race for me to be honest."
Although Kvyat acknowledges how difficult it is for a driver to go into a team mid-season and compete against an established team mate such as Max Verstappen, he also says it is fair to be judged against any other driver in the same machinery, because that offers the same potential performance level.
"I think it's not easy, especially when the driver has high confidence and the car suits him, it's definitely not easy to outperform him consistently. But for sure the cars between team mates are usually very similar and it means the chances are likely to be very similar in terms of what you can achieve from that car.
"It's difficult to say for me. I don't know how Max is as a driver to be honest, I've never been team mates with him so I don't know how to judge him exactly. But for sure he looks in very good shape, that's for sure."
Kvyat is currently enjoying a rich vein of form, having scored 23 points in the last four races to sit eighth in the drivers' standings, two points above Kimi Raikkonen.