Kvyat thrilled with 'hard-fought point' as Gasly blames Ricciardo clash for poor pace in Styrian GP
You don't always have to score a massive haul of points to come away from a race weekend with a smile on your face, as evidenced by Daniil Kvyat's performance in Austria.
The AlphaTauri driver was on for points in the opening round of the season but suffered a puncture in the closing laps and was forced to retire, becoming one of nine drivers not to see the chequered flag. Kvyat made amends in race two at the Red Bull Ring, though, as a fighting drive to 10th place opened his account for the season.
READ MORE: How one key Red Bull-Honda deficit blunted Verstappen's challenge to Mercedes
"Friday was difficult, Saturday was difficult, Sunday was a fantastic race for me," Kvyat said. "Given that a lot less cars retired from last weekend I think I can say I repeated my own performance, just finishing, bringing it home, so very happy.
"It was just a great race, everything was executed well, a hard-fought point. I was always under attack from someone, whether Alfa Romeo, Haas or my team-mate, it was always a close fight, happy to bring this point home."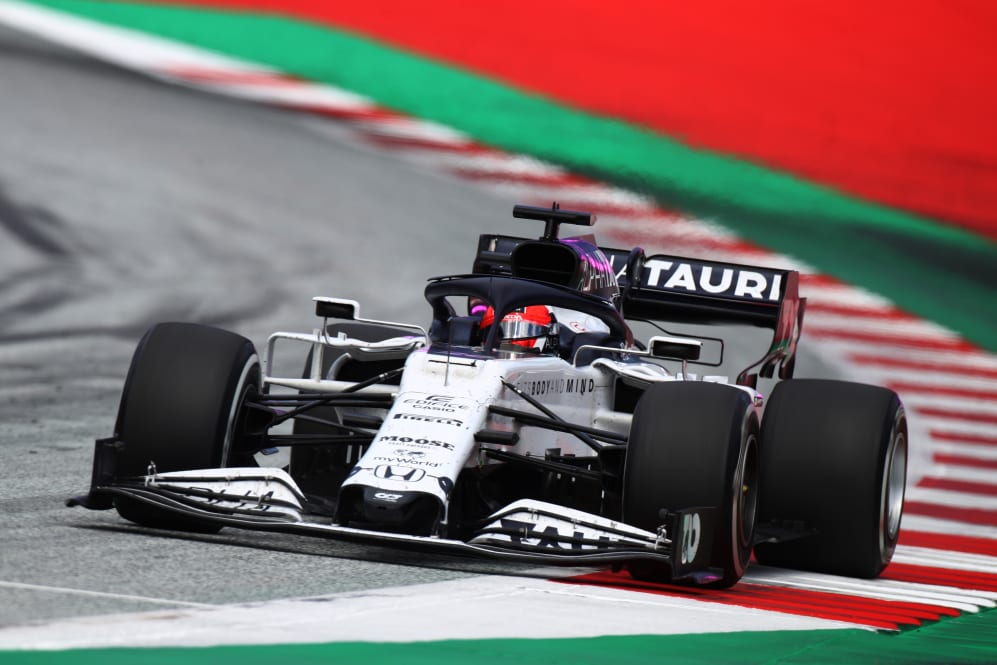 Pierre Gasly had been the lead AlphaTauri on the grid after starting from seventh place, but he faded in the early laps and ended up needing an extra pit stop. In searching for an answer for his struggles, Gasly believes an incident with Daniel Ricciardo at the start (which you can see in the video below) might have been to blame.
"From the beginning was pretty tough, at the start I think we touched with Daniel – he hit me and I almost spun – and from this point the rear was like all over the place," Gasly said. "I pushed as hard as I could but didn't have the pace and the car felt quite strange so we'll have to review what happened exactly."
AlphaTauri had upgrades for the second race of the season, so despite the team having scored points in both of the first two rounds, technical director Jody Egginton admits he was hoping to see a bigger step forward in terms of car performance.
READ MORE The Ross Brawn column: Ferrari have a long road ahead after weekend to forget at Styrian GP
"We came away with a P10 but to be honest our cars lacked race pace and we have not been as competitive as we should have been," Egginton said. "Pierre's car took a hit on the right rear at the start of the race and there are some signs we have suffered some damage as a result, so we now need to investigate this.
"Dany had a cleaner race and worked hard to finish 10th making no mistakes. We should be pleased with finishing in the points, but overall we expected more from our package today and a detailed analysis will be conducted to ensure we understand all the factors behind today's performance and address the key points ahead of the next race."