Feature
LANDO NORRIS: All you need to know about McLaren's F1 debutant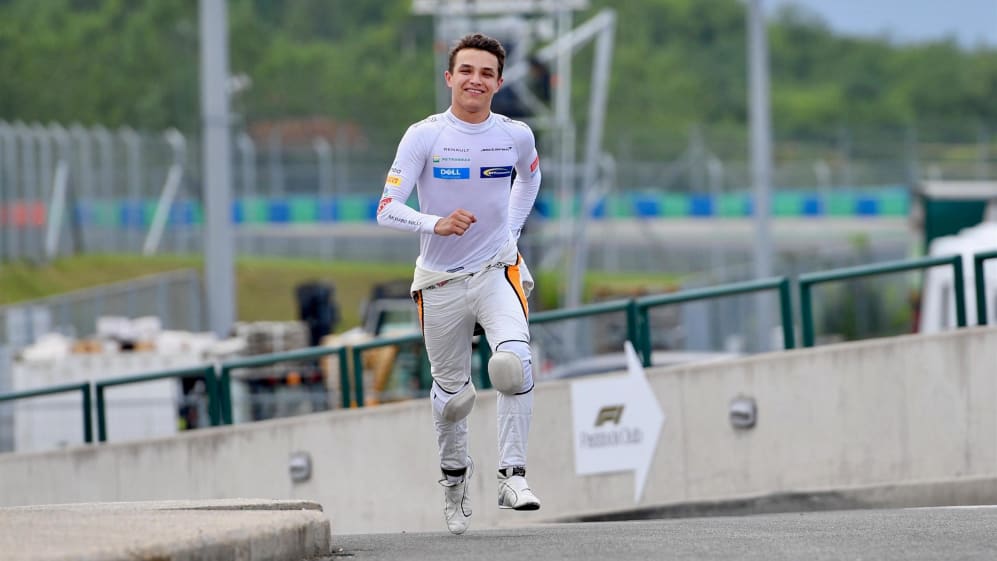 A dream come true. That's how Lando Norris described his switch to F1, after McLaren confirmed on Monday that the highly-rated Briton will partner Carlos Sainz next season. So how has the 18-year-old secured a drive at the iconic Woking squad? And what can fans expect from him? Here's the lowdown...
What's his background?
Like many F1 drivers, Norris' talent became evident at a young age, with the Briton enjoying a stellar rise through the karting ranks. After dominating the national karting scene, he then won all five of the most prestigious championships at world and European level.
Not only did he consistently win titles during his early career, but he was breaking records too. By winning the CIK-FIA KF World Championship title at the age of 14, he became the youngest karting world championship winner, following in the footsteps of a certain Lewis Hamilton.
His step up to single-seaters has only highlighted his talent, with a string of single-seater championships – including the Formula Renault 2.0 Northern European Cup, Formula Renault 2.0 Eurocup and the Toyota Racing Series Championship in New Zealand – all won by Norris in 2016.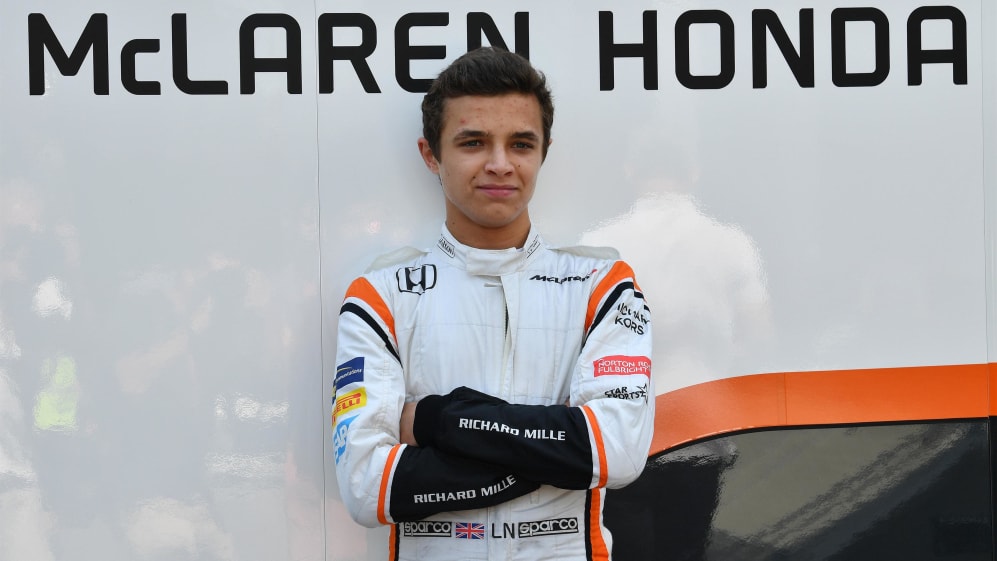 That success helped him win the coveted McLaren Autosport BRDC Young Driver Award, and a year later he continued his rapid rise by contesting the European Formula 3 championship, previously won by current F1 drivers Esteban Ocon and Lance Stroll.
It was perhaps no surprise to those who have been following his progress that he finished the 2017 season top of the standings. He signed off from the F3 category with impressive statistics, having recorded 20 front-row starts, including eight poles, and 20 podiums including nine wins, in his 32 races in 2017.
That was a memorable year for the racer, with McLaren tying him to their development programme, and he soon got to work in their simulator.
This year, it's been another jam-packed calendar of racing, with the exciting prospect competing in Formula 2 with Carlin (where he has demonstrated his attacking prowess, as shown below), and he has combined those duties with his role as McLaren's test and reserve driver.
All of this has helped him secure a drive with McLaren in 2019, with the youngster's move confirmed on Monday a matter of hours after Stoffel Vandoorne's exit was announced.
How good is he?
The potential for him to succeed in Formula 1 is certainly there - you only need to look at his CV to see that. He's won titles every year since 2013. It's no surprise, then, that he was touted as a future F1 driver.
But is it a shock that he will make that step up next year? Perhaps, given he'll be 19 when he makes his Formula 1 debut at next season's Australian Grand Prix, and will partner another young driver in Sainz.
Much has been made of his racing prowess and this year McLaren even turned down an approach from Toro Rosso in June, with the Italian squad eyeing the youngster as a replacement for Brendon Hartley for the remainder of the year.
McLaren said no, and issued the following statement in reply to the reported move: 'We are not surprised that other teams approach our drivers. They clearly believe they are as talented as we do.'
That suggested Norris was indeed close to a drive with the Woking squad, who regard Norris as the most exciting product of their young driver programme since Hamilton burst into F1 in 2007.
He'll have a chance to prove his worth next year.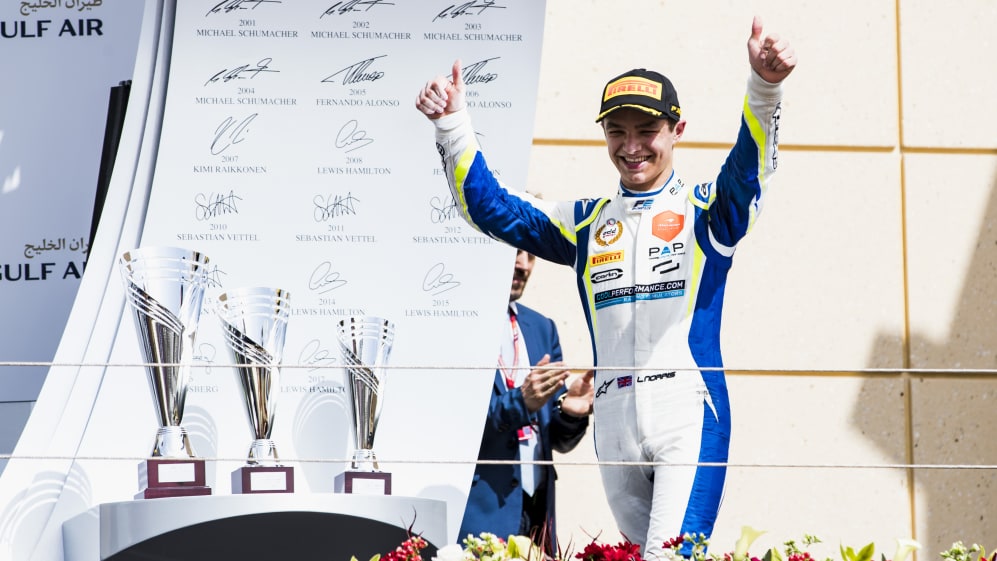 What's his experience in F1 machinery?
Norris got his first taste of an F1 car at the post-Hungarian Grand Prix test last year, a move which got the F1 paddock talking. His antics on track caused a stir, too, as he finished second fastest behind Ferrari's Sebastian Vettel.
He then tested this year's MCL33 during the post-Hungary GP test earlier this summer and then ran on a Grand Prix weekend for the first time when he drove in FP1 at Spa and Monza.
While those FP1 sessions are used by McLaren to work out their best set up for the Grand Prix, McLaren could still get a read on how he deals with the pressure.
With their current drivers Fernando Alonso and Stoffel Vandoorne both leaving at the end of this season, there is a good chance Norris will get more F1 action at the remaining seven races of the season, as McLaren look to make his transition as smooth as possible.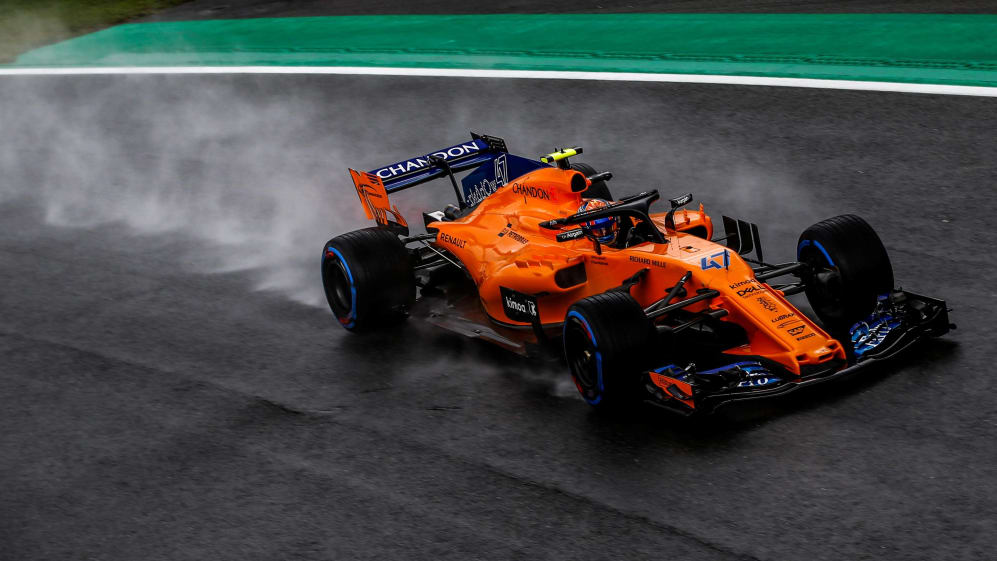 How's he done in F2 this year?
By his own admission, it's been an underwhelming season in Formula 2. He enjoyed a superb start by winning the opening race in Bahrain, and he was leading the way for much of the early stages of the season.
But then George Russell, the highly-rated Mercedes junior, began to pile the pressure on and Norris has been behind his fellow Brit since the Austria weekend.
It's been an enthralling tussle between the pair all season and heading to the Italy showdown last weekend, Norris was only five points behind Russell.
However a disappointing weekend, in which slow starts off the line cost him, have allowed his rival to extend his championship lead to 22 points, with four races at two events now remaining.
As it stands, that victory in Bahrain is Norris' only triumph of the season, some way behind Russell and his five wins. But now his F1 future is confirmed, he'll be able to focus on his quest for F2 glory.
Who's to say he can't finish as champion?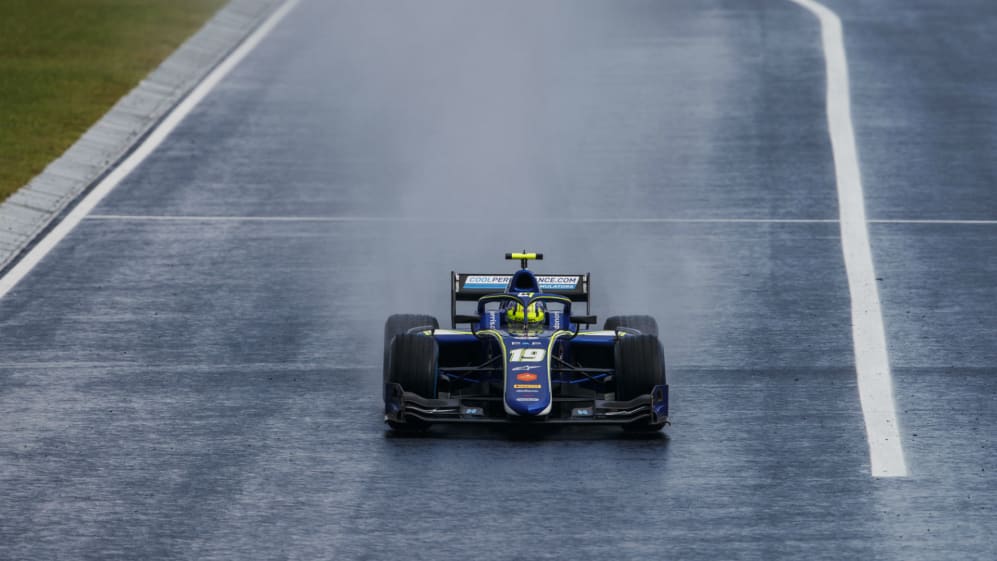 And what type of driver is he?
He'll keep you on the edge of your seat, that's for sure. He's proved his overtaking prowess on numerous occasions this season – sometimes even getting past two drivers in quick succession!
He does, however, sometimes get it wrong (Baku springs to mind) but who doesn't? It's all an ongoing learning experience for a driver who also has great on-track position and defensive awareness.
More often than not, he's been able to get the best out of his Carlin challenger this year, and it's usually a surprise when he isn't fighting at the front of the field.