Lando Norris to shave off hair after raising $12,000 for coronavirus charity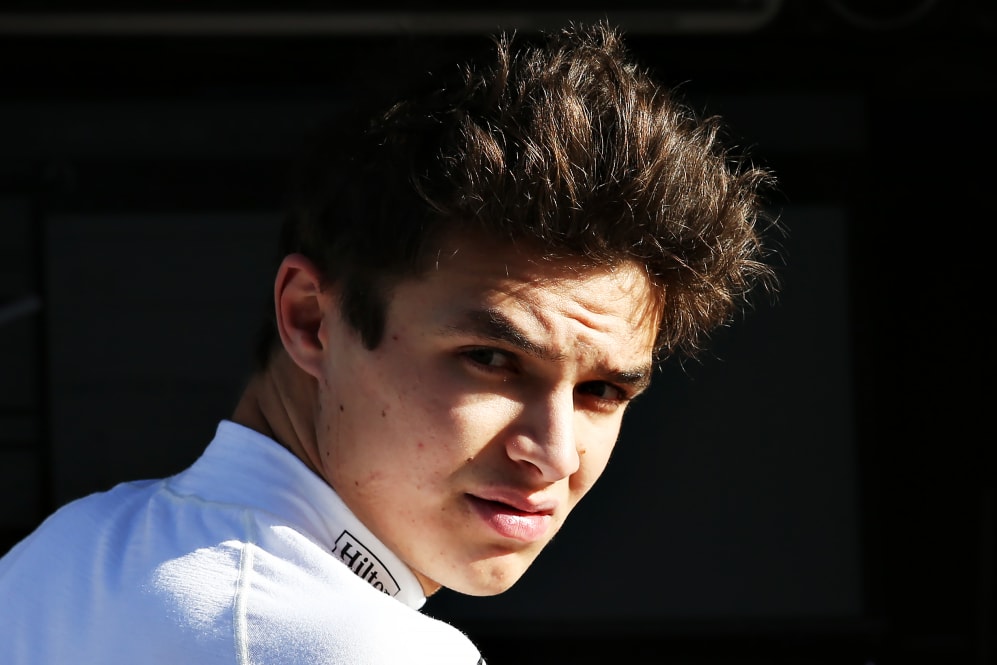 McLaren's Lando Norris has agreed to shave his head after he raised more than $10,000 for charity as part of Twitch's 'Stream Aid' event on Saturday.
Norris, who had more than 136,000 unique viewers for Saturday's stream, played F1 2019, Rocket League and iRacing in his effort to garner donations during the event that raised more than $2.7m in total for the COVID-19 Solidarity Response Fund, which was set up by the United Nations Foundation to help the World Health Organization detect, prevent and respond to the coronavirus.
READ MORE: Mercedes F1 help develop coronavirus breathing device for health service use
"Thanks to all my viewers for raising over $12,000 by the end of the night for #TwitchStreamAid and the fight against Covid-19!" he wrote on Twitter on Sunday.
Oops! Error retrieving Twitter post
"I do have to cut all my hair off now though," he continued, having agreed to do so if he raised $10,000.
His McLaren team mate Carlos Sainz replied in glee to the news that Lando would go bald, writing on Instagram: "Oh boy I'm ready" – with a cheeky devil emoji to boot.
AS IT HAPPENED: Watch all the action from the F1 Esports
Others to take part in the 'Stream Aid' event included musicians Mumford & Sons, John Legend and NFL footballer Richard Sherman in a schedule that lasted from 4pm GMT on Saturday all the way until 4.30am on Sunday.
Norris also took part in the #ChallengeLando event in which he raced on Codemasters' F1 2019 against the likes of golfer Ian Poulter and racer Philipp Eng with hilarious results on Sunday.
But in case you missed it, here's the moment he surpassed his total and realised he was going to have to get the clippers out...
Oops! Error retrieving Twitter post