Opinion
Lando Norris voted F1 fans' Rookie Of The Year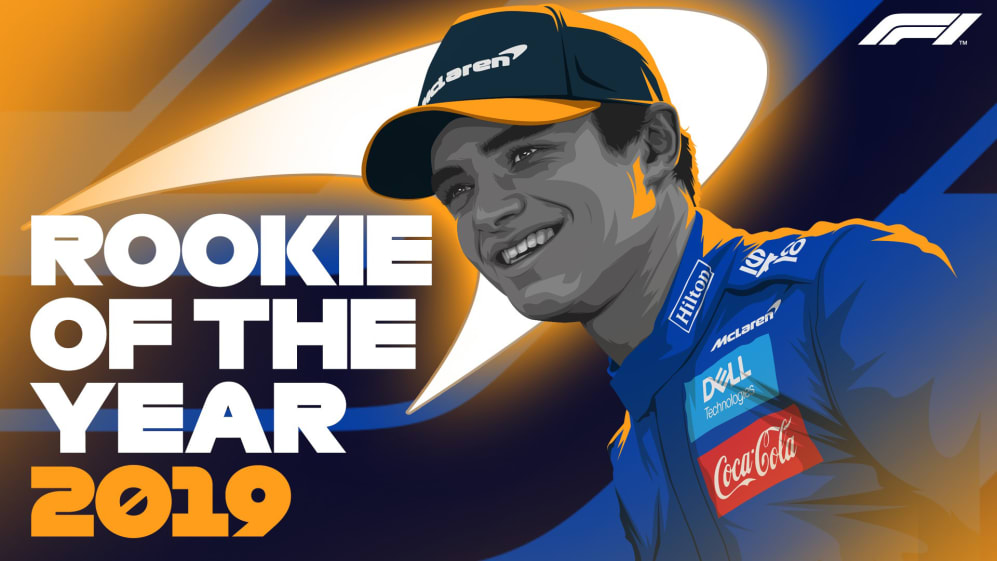 McLaren's Lando Norris has come out on top in an F1 fan vote to determine 2019's Rookie Of The Year, winning a landslide victory over fellow debutants Alex Albon and George Russell.
It was Albon who was crowned the FIA's official Rookie Of The Year at the official Prize-Giving in Paris, with the Thai driver having enjoyed a sensational rise up the ranks in 2019 that saw him promoted from Toro Rosso to a Red Bull seat alongside Max Verstappen just seven months after he first drove an F1 car.
READ MORE: F1's team bosses choose their Top 10 drivers of 2019
But when we put the vote to you, the results were slightly different, with Norris the comfortable winner, ahead of Albon in second and Williams' Russell third…
Lando Norris 66,240 votes (76%)
Alex Albon 13,582 votes (16%)
George Russell 7,100 votes (8%)
Ahead of the vote, meanwhile, we asked the three drivers to provide evidence of their claim to be Rookie Of The Year – here's what they came up with…
So, congratulations to Lando Norris – and thanks to the 86,922 of you who turned out to vote!