Latifi and Russell explain why special advisor Jenson Button has been 'great asset' to Williams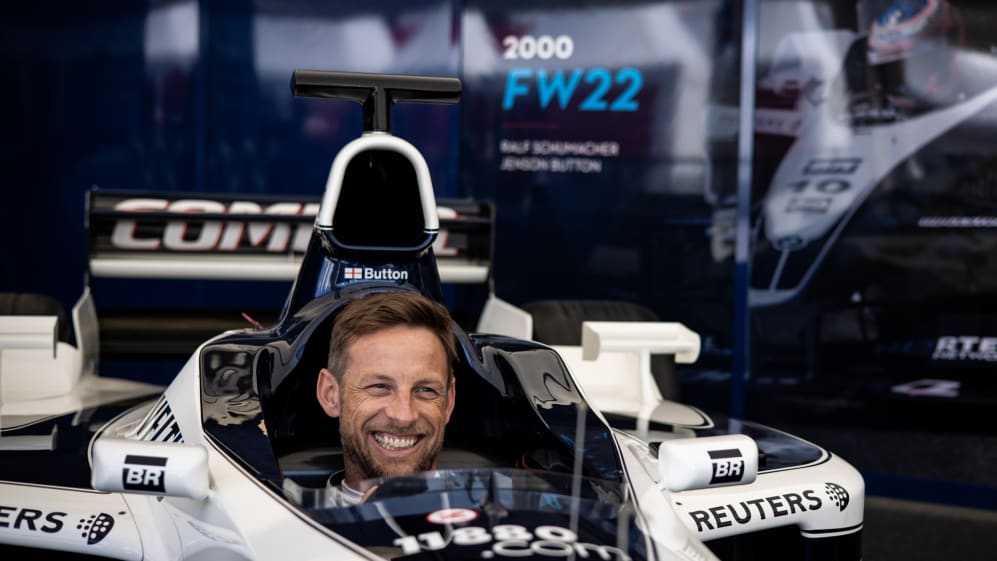 Williams enlisted the help of a former driver last year as Jenson Button returned to the team as senior advisor in 2021, and the world champion's impact was felt by both Nicholas Latifi and Mercedes-bound George Russell.
Button made his debut with Williams in 2000 and would go on to win the World Championship nine years later with Brawn GP. Twenty-one years after the Briton's debut with Williams, he returned to the team in the advisory role, working with the team's drivers on and off-track.
Latifi explained Button's role and the influence he had last season: "Since Jenson joined, he's been a great asset to the team. Obviously earlier with Covid still an issue he wasn't in the factory so much… but I mean he obviously has a wealth of experience in the sport and the unique perspective as a driver which is good for me personally, and even his old race engineer [Dave Robson] is with our team as well so we have a relationship as well.
READ MORE: 10 things every Formula 1 fan should be excited for in 2022
"Yes, just from working with the team from that side, I see him [Button] talking to the engineers and giving his opinion on what he's been seeing, which I'm sure is valuable to them.
"I guess from the personal side, I'm still very new to Formula 1. He's given me little words of wisdom on starting out, good approaches, bad approaches and whatnot and yes, just the odd little bits of encouragement after qualifying or after the race if I manage to bump into him," added the Canadian.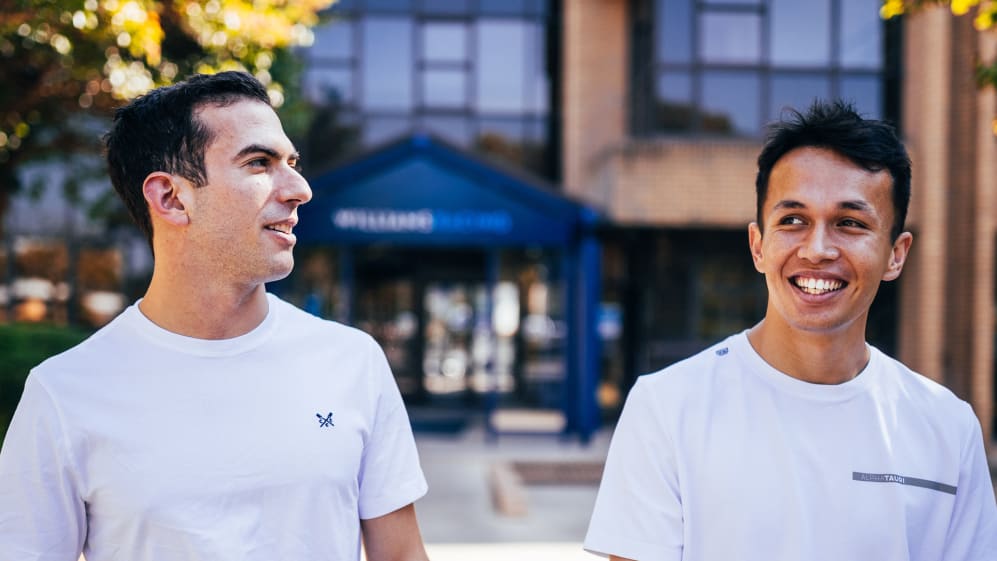 Russell, who this year makes his full-time debut with Mercedes having joined from Williams, will therefore race for the team whose roots lie in Brawn GP's success. The 23-year-old partners Lewis Hamilton at the Silver Arrows.
"I've been fortunate even prior to Jenson joining Williams again that I had a good relationship with him," said Russell, "and he was very open and always there whenever needed… but he's more so now actually due to the Covid rules [that] have opened up.
WATCH: George Russell's emotional final day with Williams
"[He's] always in the garage, in the hospitality, talking to the engineers, to myself, to Jost [Capito, CEO of Williams] and I think that's really great, just to sound ideas off him and get his feedback and input from his own experiences because obviously he's had a huge amount of experience. So it's in ways unique to have somebody like Jenson a part of your team," said Russell.
Alex Albon will return to F1 and make his debut with Williams this season as the team aim to improve on their eighth-place standing from 2021 and break into the midfield on their way back to the top.