Lawson hails 'fantastic' first F1 points scoring outing after finishing ninth in Singapore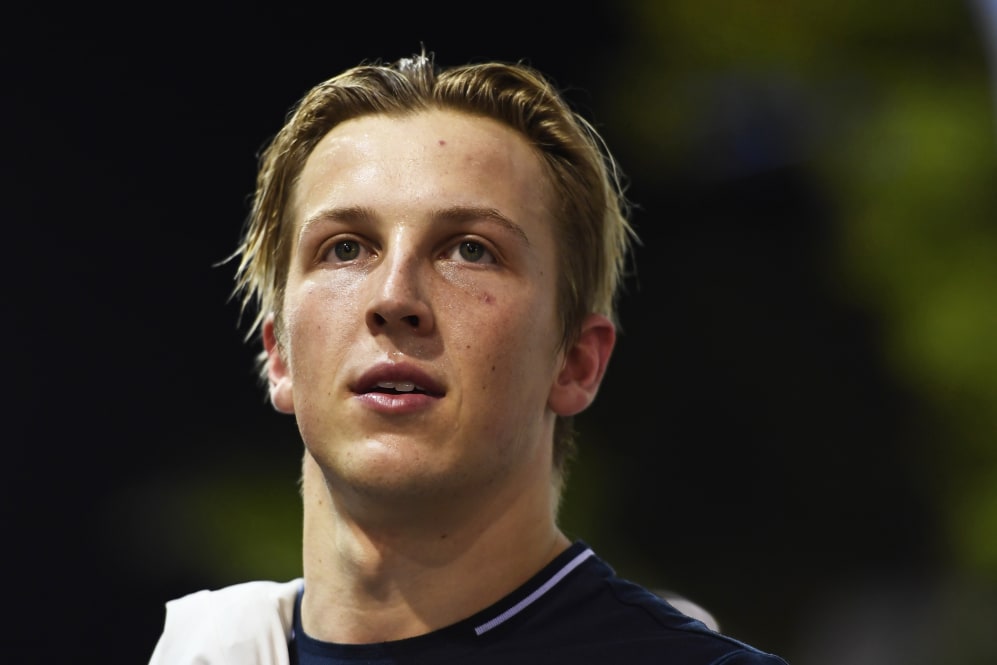 A "very tired" Liam Lawson called his ninth-place finish in Singapore "fantastic". But while he was pleased to finish in the points for the first time in his young F1 career, the New Zealander has already set his sights on tackling Suzuka next weekend.
Lawson showed a good turn of pace through the Singapore weekend as he made it into Q3 for the first time since replacing the injured Daniel Ricciardo in Zandvoort. However, a slow start from 10th saw him drop down to 12th.
READ MORE: Sainz holds off Norris and fast-charging Mercedes pair to take sensational Singapore Grand Prix victory
But he steadily made progress all evening, and with others ahead not finishing – such as Esteban Ocon who stopped with a suspected gearbox issue and George Russell who crashed on the final lap – Lawson took advantage to finish in ninth.
Asked how he felt after the race, Lawson responded: "Tired. Very tired. Honestly when you are struggling for pace, the race can be twice as hard because you are just fighting the car the whole time.
"[You are] trying to maximise the tools that you have and get everything out of it. I guess we were trying to chase after McLaren, and I just don't think we had the speed to match them this weekend. But we kept out of trouble
"Starts are really not good enough. I need to sort that because that's two weeks in a row I've lost spots off the line, and it just makes our life difficult. So, it's definitely the target for the future, if I'm back in the car."
This was Lawson's second full weekend – after Monza – behind the wheel of the AT04 – as he only did FP3 before heading into qualifying and the race in Zandvoort. And while he was happy with his showing in Singapore, his attentions were already set on Japan – where Lawson currently competes in the Super Formula championship.
WATCH: One of F1's most nail-biting finishes? Relive the dramatic final few laps in Singapore
Reflecting on the result, Lawson said: "It's positive, but honestly I'm just trying to maximise this. I have this short window to show something in Formula 1, and then I'm just trying to make the most of it. It's great, today's fantastic, but now the mindset is onto the next one if we are driving again."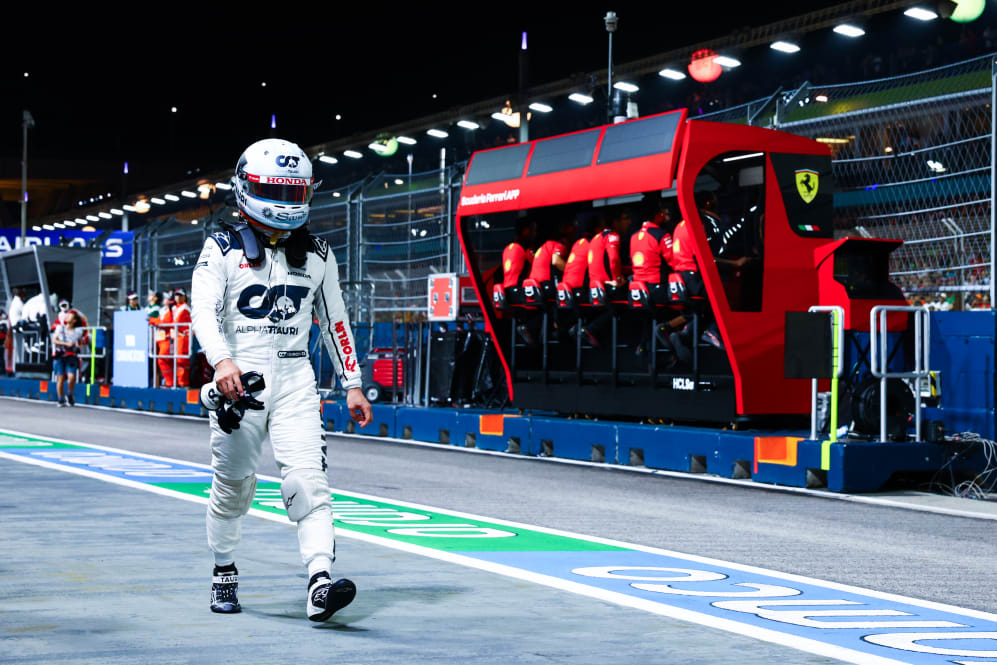 However, it was not as successful a day for Lawson's team mate, Yuki Tsunoda. His race ended early after he collided with the Red Bull of Sergio Perez on the opening lap. He stopped on track complaining of a puncture, but he later revealed the full extent of the damage.
"I had a good start, and it's a shame how I ended up like that," said Tsunoda "It's frustrating overall. I think [the] sidepod was completely gone because of that."
MONDAY MORNING DEBRIEF: The two crucial Singapore Grand Prix moments that stopped Russell and Mercedes claiming victory
"I had loss of aero and just lost the grip a lot, especially left corner because of the [contact]… it's pretty frustrating, but it is what it is."
Asked if the pace of his car was encouraging heading to his home race in Japan, Tsunoda replied: "A hundred per cent. At least the car pace is good, and I feel bad and sorry to the team, but I didn't extract the performance overall so just have to bounce back strong in Suzuka."