Leclerc admits Ferrari 'don't have the performance for pole' in Bahrain as Sainz explains wild practice spin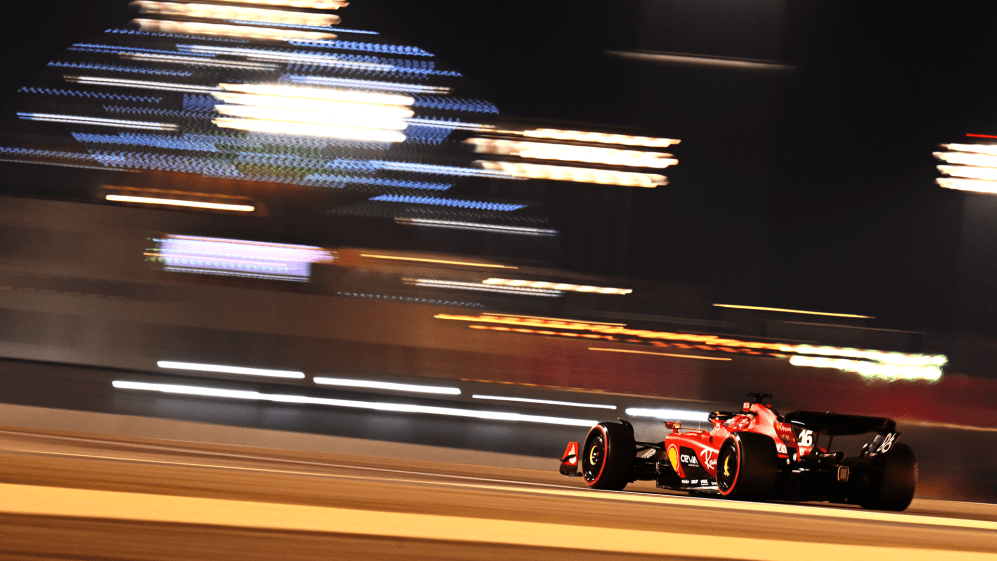 Charles Leclerc has offered a realistic assessment of Ferrari's potential at the season opening Bahrain Grand Prix, commenting that Red Bull are "quite a bit ahead" and Aston Martin also look "very strong".
Leclerc and Ferrari ended the first day of running in Sakhir a distant fourth on the timesheets, behind new Aston Martin signing Fernando Alonso and the Red Bulls of Max Verstappen and Sergio Perez.
READ MORE: Alonso leads Verstappen during second practice in Bahrain as track action ramps up
While he noted a better feeling aboard the SF-23 compared to testing, and thinks Ferrari had "a bit of margin" to the front of the field in terms of their practice programme, Leclerc admits pole position is likely to be out of reach this weekend.
"On my side in testing, it's been very, very inconsistent in the way we run the car, because we were testing loads of things, so I didn't have much time to put the car to my liking, which I did today, and I think that went really well," he said.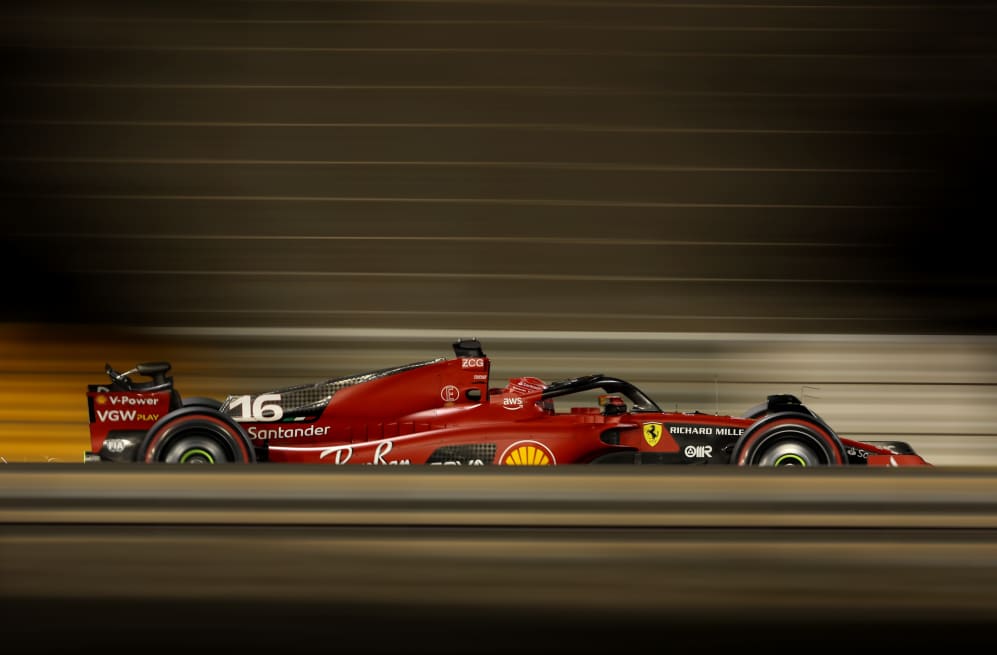 "On the other hand, it seems that – again what we thought was confirmed – Red Bull seemed quite a bit ahead compared to everyone. Aston seems very strong too. But let's wait and see. For now, we need to focus on ourselves, try to gain a little bit of performance overnight and hopefully have a great qualifying tomorrow."
As for whether the pace displayed by Red Bull and Aston Martin might be partially down to the track layout, he continued: "I hope so! I don't know. It's still early days. I maybe think that Aston is a bit quicker [today] than what they will be tomorrow, but again, let's wait and see.
READ MORE: Verstappen concedes Aston Martin look 'very competitive' as he and Perez reflect on 'tricky' start to Bahrain weekend
"I don't think we have the performance maybe for pole, but we can be in the mix. Whenever we have races that are a bit more difficult, we should be here and try and take every opportunity, so that's what we'll try to do this weekend."
Sainz, meanwhile, finished the day down in 14th position after a huge spin at Turn 10 in FP1 – which ruined a set of tyres – and a compromised run on softs during the FP2 qualifying simulations.
Explaining his wild moment, Sainz said: "We were just testing some things in the car, trying to finalise a few things that we wanted to try in FP1, scrubbing the medium tyres which we wanted to get rid of in FP1.
"It didn't go to plan, clearly it wasn't intentional, but it was a test that went wrong and we came back for FP2. I lost a bit of track time, lost a bit of rhythm, and probably paid the price in FP2.
"Still the car doesn't feel the same as it did in testing, so we're putting an eye into what it could be. The track conditions have changed a bit. We'll have a good look overnight and try to put it together tomorrow."
READ MORE: 'We are a long way off' – Mercedes drivers left frustrated after first practice sessions in Bahrain
Echoing Leclerc's thoughts on Aston Martin's pace, and the order at the front, Sainz added: "I think we all said that we expect them to be in the fight. I'm not sure if they have enough to beat the Red Bull – who knows? But they definitely seem [to be] in the fight.
"I hope, still, that focusing on ourselves we can do a step tomorrow and get ourselves back up there. If the car feels like it did in testing, and I manage to put a good lap together… obviously the field looks very tight, and it's impossible to predict, but [it can] definitely [be] better than today."