Verstappen concedes Aston Martin look 'very competitive' as he and Perez reflect on 'tricky' start to Bahrain weekend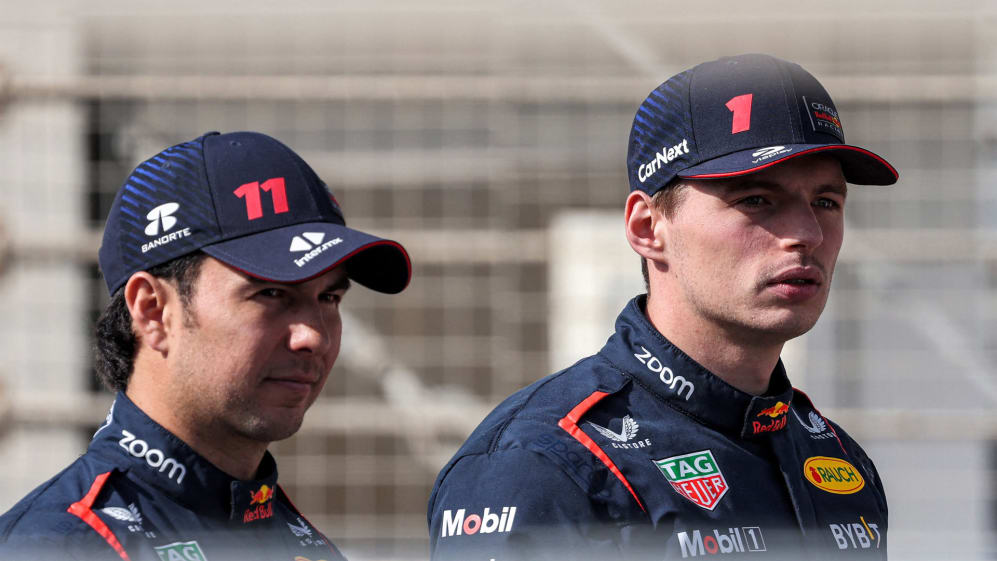 Red Bull pair Max Verstappen and Sergio Perez say it's no surprise that Aston Martin are quick after the opening day of practice in Bahrain – with both drivers admitting that they have work to do to catch up.
Verstappen finished third in FP1 and second in FP2, behind Aston Martin's Fernando Alonso, across the two opening Sakhir practice sessions.
READ MORE: Alonso gives his take on where Aston Martin stand after table-topping start to 2023 in Bahrain
"They're quick," he said of Aston Martin. "But you could see that already in testing that they were very competitive, so yeah, they had a great day. For us, still a bit of work to do – I mean we know we have a very competitive car. It's just now [about] putting all the pieces together.
"I mean FP1 was really bad, just couldn't get a balance, which was a bit odd because in testing, whatever we tried – OK, some things were maybe not amazing – but [we were] not that far out, so a few things to understand."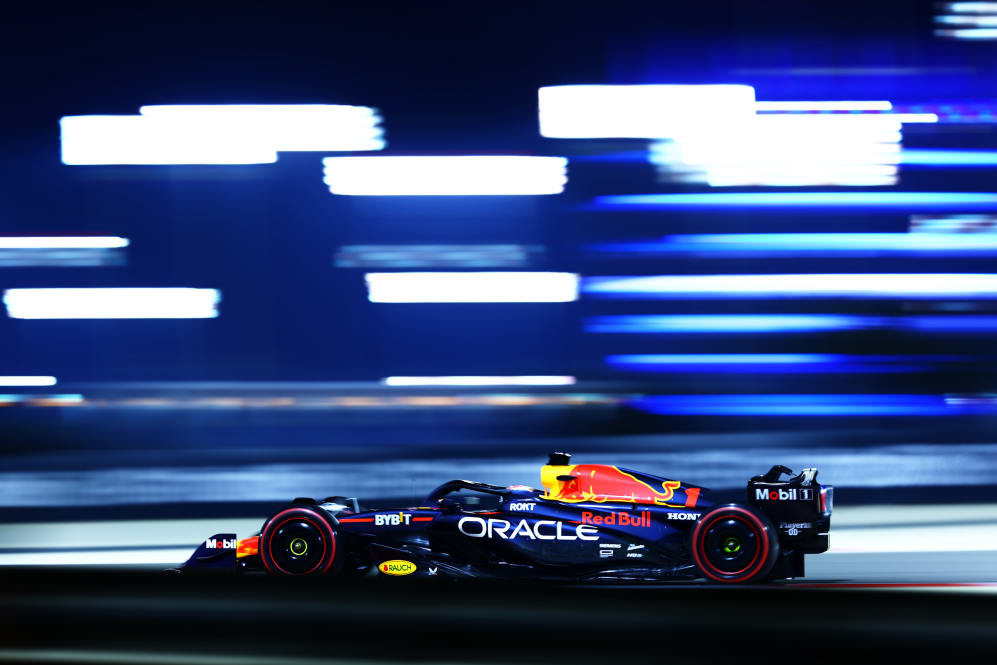 "Even the start of FP2 was a bit difficult but I think on the final run, even not having a good reference and confidence up until then in the car, the lap was not too bad in the short run. And also, the car felt a bit more connected," continued Verstappen.
"And then I think the long run with all the changes we made, I was quite surprised with the pace we had – I think overall the car is not too bad in the long run. I just need to find my rhythm again with the car and just the way the car is driving from short run to long run."
READ MORE: 'We'll bring it as soon as we can' – Mercedes prepping 'different' sidepod upgrade
"I think if I feel happy in the car again and I can push like I want to push in the car on one lap, then for sure we are very fast – but it's also of course making sure that the car doesn't fall out of the window for the long run," added the reigning two-time champion, who has not yet won a Bahrain Grand Prix.
Perez, who led the opening session before finishing third overall in FP2, echoed his team mate's remarks on Aston Martin.
"We knew it from testing that they [Aston Martin] were going to be fairly strong, that they were going to be competitive, no surprises to be honest. I think it just confirms how strong they are," said Perez.
READ MORE: 'They could be a real surprise' – Red Bull and Ferrari talk up Aston Martin's chances ahead of 2023 opener
Much like Verstappen, Perez commented: "It was quite tricky out there – conditions are fairly similar to the test but the temperature from morning to afternoon changes quite a lot and the only representative session was this afternoon.
"We've got some work to do over one lap which will automatically put us in better shape for the long run. We explored the car a bit today, so I think we generally have a good idea on which direction to go for tomorrow.
"I think everything is close at the top – I think certainly the Astons, the Ferraris, I think it's going to go down to who puts the best lap down tomorrow and who has the best race pace on Sunday."