Leclerc blames lack of 'decisiveness' for drop from pole to P4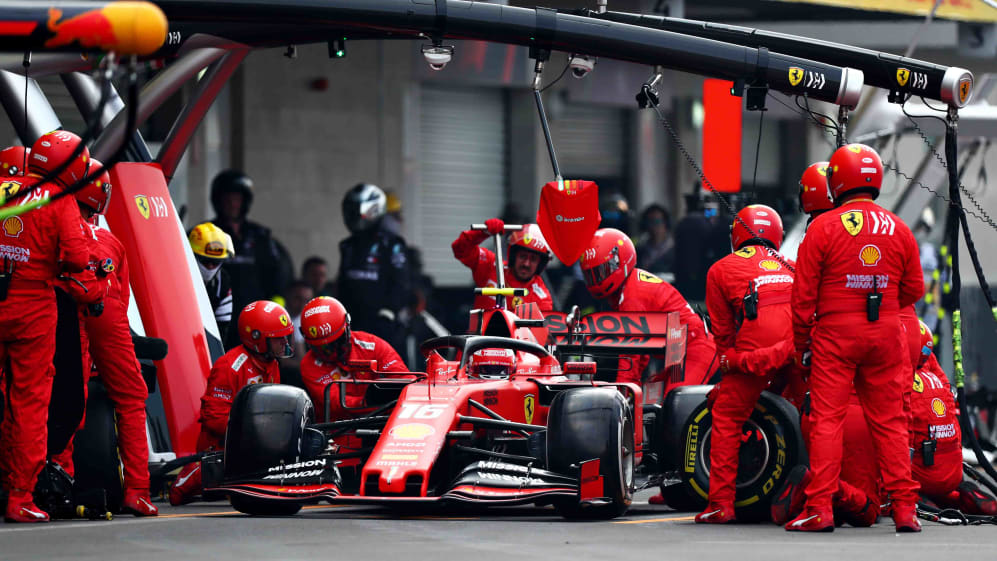 Charles Leclerc was left ruing Ferrari's decision to put him on a two-stop strategy for the Mexican Grand Prix, which saw the pole-sitter eventually finish in fourth. But rather than pointing the blame at his team, Leclerc was left beating himself up for not being as decisive as his Ferrari team mate in determining his own fate in the race.
While the podium in Mexico was made up of one-stoppers Lewis Hamilton, Sebastian Vettel and Valtteri Bottas, Leclerc and Red Bull's Alex Albon attempted to make a two-stop work.
The strategy, however, was clearly less strong, with the pair eventually finishing fourth and fifth – Leclerc just three seconds off the podium but unable to make in-roads into Bottas' third place, the Monegasque having also been hindered by a fluffed pit stop by his Ferrari mechanics.
READ MORE: Hamilton closes in on title with supreme Mexico victory
"Once we did the first stop pretty early to cover the position from Albon, then we knew it was always going to be a two-stop race," said Leclerc, who led the early laps from pole, having inherited P1 on the grid after Max Verstappen was penalised on Saturday. "[When] all the others went for a one-stop, then it was very difficult."
MUST-SEE: The yellow flag infraction that earned Verstappen a 3-place grid drop
However, asked whether it was simply running a two-stop strategy compared to a one-stop that had cost him the race, Leclerc argued that it had been more complex than that – but admitted that he wished he'd been as forthright on team radio as Vettel had been during the race, with the German having pushed his engineers to go for a one-stopper.
I should have come on the radio and been more decisive to help the team make the right decision
"This is not the only answer," he said when asked if stopping just once would have made the difference. "I think that the second stint was not particularly great. I didn't feel good on this medium compound, I don't know why. The first medium felt a lot better so we need to understand this and analyse this.
"The last few weekends and today the strategy has not been good," he added, "but I should have come on the radio and asked for something and been more decisive in the decision to try and help the team make the right decision on my side, which Seb did. So I need to learn from that and hopefully it will come in time."
Vettel outscoring Leclerc in Mexico by five points, meanwhile – with the Monegasque claiming 12 plus the bonus point for fastest lap – meant the German closed to within six points of his third-placed team mate in the drivers' standings, with just three races left to run this year.