Leclerc 'can't believe' Sauber run of form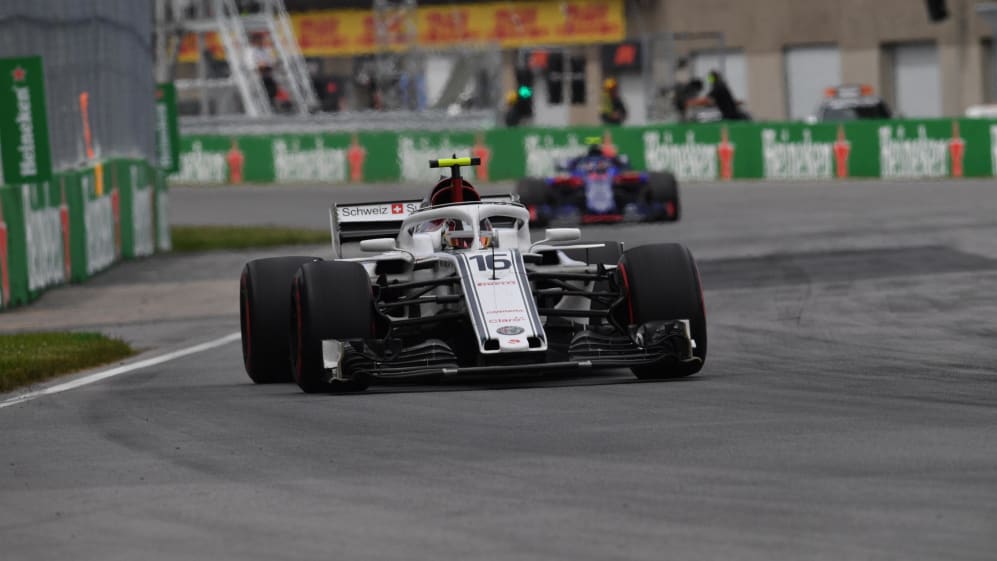 Sixth place in Baku was a surprise result in isolation, but a further two top-ten finishes in the next three races have left Charles Leclerc struggling to believe how Sauber are capitalising on opportunities with such regularity.
The rookie arrived in Formula 1 with a glowing reputation, having won GP3 and F2 titles in successive seasons, and it's taken him no time at all to settle into life in the big time. Having scored the first points of his career in Azerbaijan, the 20-year-old then bagged tenth place in Spain.
A retirement while fighting for 11th on home soil in Monaco followed, before Leclerc landed right back in the points last weekend in Canada. Given how close the middle-order battle has been this season, the Ferrari protege admits such a competitive run of form exceeds his own expectations.
"I am extremely happy about [Canada]," Leclerc said. "We are coming back from a brake issue in Monaco on probably the most difficult track for the brakes in Montreal, so it was a very big challenge for us but we reacted very well. I am really proud of the work we have done. We knew how to fix the issues we had in Monaco and that's what we did here so I am very happy.
"I'm not surprising myself but the team is very happy and that's the main thing that matters to me.
"I can't believe that we are having such positive races. Actually that's now four or five races that we are just having amazing results race after race. So it's great but we need to keep working and keep improving like we are doing and hopefully it will continue like that."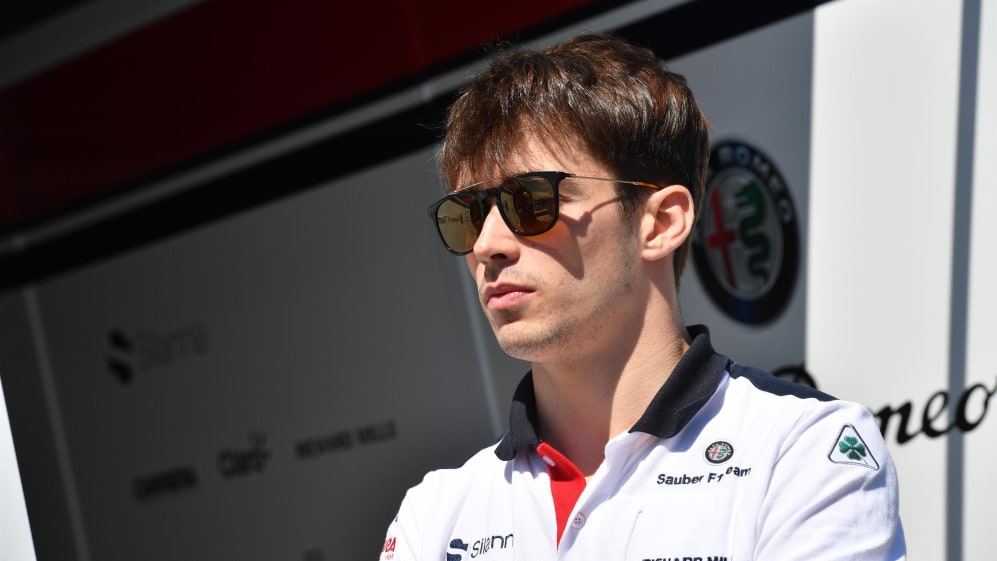 As a rookie, Leclerc has been showing a clear improvement in his own form, but the Monegasque driver points to Sauber's own ability to progress consistently as one of the reasons he has been able to repeat strong performances.
"We are bringing small steps but always steps that are going in the right direction since the beginning of the season. So I think that's our strength. Every time you can feel a little bit of progress in the team.
"We need to be careful a little bit because I believe that the four or five next races will be a lot more difficult for us, but we'll have to see. I'm extremely happy with the races we've done until now. We've taken every opportunity we had to score points and about this we should be very proud."
Asked to elaborate why the next races will be difficult, Leclerc explained: "Because you just need more downforce on tracks like Le Castellet or the four or five races that are after, and that's where we are lacking at the moment. We will work and hopefully we will improve but at the moment that is our downside."
His outlook for the next races highlights Leclerc's self-awareness, with the 20-year-old saying he is always critical of his own performances as he looks for ways to improve.
"Strangely [my confidence] is not that high! OK, they are good results, but after every race I always try to find the negatives about myself and try to improve them. It has gone well for now but it's not like I feel completely confident.
"I'm not someone who always feels confident about themselves so I'm always trying to improve. I think that's a strength also, but it has definitely been good in the last races."
Leclerc currently sits 14th in the drivers' standings after his P10 in Canada moved him to ten points – and he'll be hoping to repeat his exploits at the French Grand Prix next time out.