Leclerc delighted with surprise P4 in Sakhir qualifying, as Vettel exits in Q2 after middle-sector struggles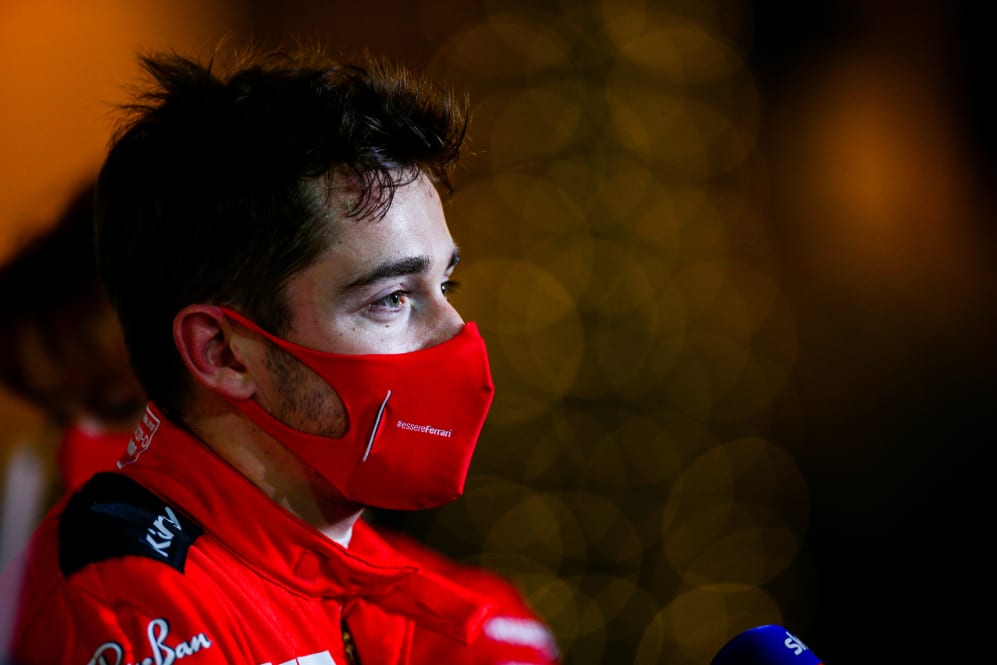 Ferrari's Charles Leclerc put in one of the star drives of qualifying for the Sakhir Grand Prix, taking P4 on the grid, just 0.236s adrift of pole-sitter Valtteri Bottas – despite impressively only going for one quick lap in Q3.
Having made it into the final segment of qualifying – unlike team mate Sebastian Vettel, who's set to start the Sakhir Grand Prix in P13 – Leclerc completed just one push lap in Q3. Forunately for the Monegasque, it was a beauty, as Leclerc put himself up into provisional P2 with a stunning time of 53.613s, before breathlessly radioing into his team: "This lap was very good."
READ MORE: Russell misses out on maiden Mercedes pole by 0.02s as Bottas stamps his authority in Sakhir
And although Leclerc would eventually be pushed down to fourth by faster laps for the Mercedes pair of Bottas and George Russell, the Ferrari driver was still well satisfied after claiming his fourth P4 of the year – and having started the last two races in P12.
"I'm so happy because it was kind of a bet to go out at the beginning of the session and not go out again," said Leclerc, with cameras picking up the Monegasque casually observing the remainder of Q3 from the Ferrari pit wall after his solitary effort.
"But to be honest, for different reasons I wanted to go early: for traffic because I expected it to be a mess at the end of the run, also to not wait too much before going out again. I had a clear idea of what I wanted to do in the car, and I managed to do everything on my lap, so I'm extremely happy to be starting P4 tomorrow."
Leclerc's effort was all the more remarkable given that he missed almost the entirety of Free Practice 2 following a driveshaft issue. That means, however, that he'll be heading into the Sakhir Grand Prix somewhat blind on Sunday, having missed out on the long run fact-finding of second practice.
"Unfortunately by missing out FP2 I didn't do any race runs, so I'm going a bit into the unknown," said Leclerc. "But I'll give everything and see where we end up."
READ MORE: Bottas says avoiding distraction of new team mate Russell key to Sakhir GP pole
Meanwhile, having been forced into a precautionary power unit change after FP3 – taking on a Friday engine that would incur no penalties – Vettel had initially looked well-placed in qualifying to follow Leclerc into Q3, as the pair ended Q1 in P7 and P8, separated by just 0.052s.
But although a tow from Vettel would eventually help Leclerc to make it into Q3, Vettel wasn't so lucky, as the four-time Bahrain Grand Prix victor blamed struggles with the Outer Track's Sector 2 for his Q2 exit – rather than any distraction from his power unit issues.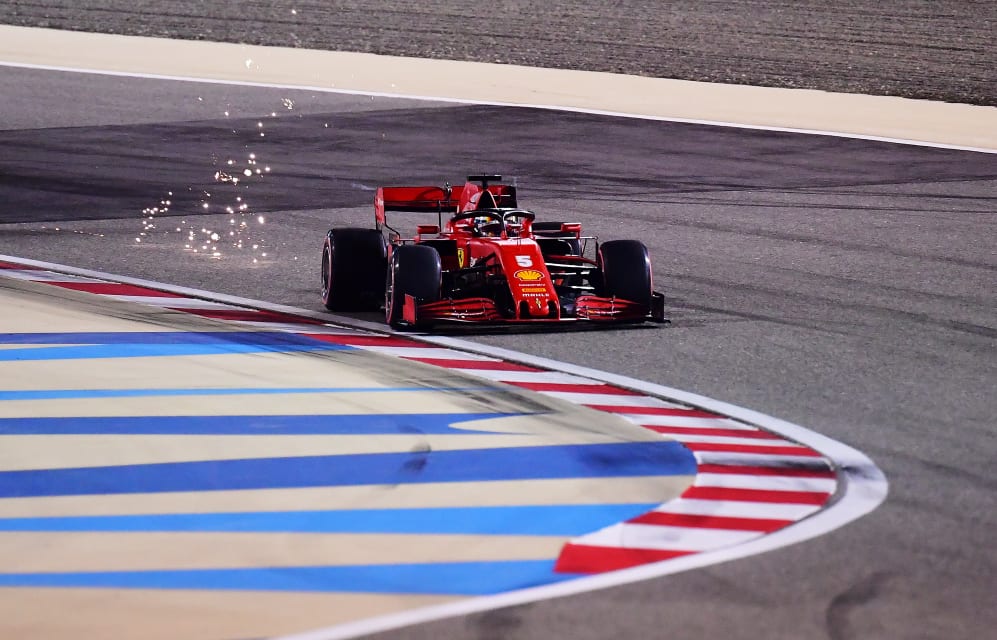 "I struggled in the middle sector," said Vettel, whose Q2 time was 0.234s off that required to make it into Q3 – the 12th consecutive race Vettel's failed to make the top-10 shoot-out. "Obviously it's tight and we were quite far in the way at the end… I think we lost on the straights but I probably just didn't get much of a tow.
HIGHLIGHTS: Watch all the action as Bottas beats Russell to pole in Sakhir GP qualifying
"I think we probably could have been a bit sharper on track position," he added, "but unfortunately we couldn't quite keep up with the pace that we seemed to have the whole weekend."