Leclerc enjoys 'special' maiden run in Ferrari SF-23 at Fiorano as he targets title glory in 2023
Ferrari held a spectacular launch for their brand-new SF-23 in Maranello on Tuesday, with a grandstand of cheering tifosi – and millions of fans around the world – fortunate enough to watch Charles Leclerc drive the car at Fiorano…
Leclerc's first run in the SF-23 was broadcast live across the world with the Monegasque driver turning a couple of laps in the Scuderia's new challenger, before he waved to the crowd and pulled in to give some feedback.
FIRST LOOK: Ferrari reveal their 2023 SF-23 F1 car at Maranello
"It feels good; I mean, the first kilometres with this new project after doing so many kilometres on the simulator, it feels special, so everything went smoothly," said Leclerc. "Obviously with two laps, it's difficult to go into details – but I gave my feedback once I was in the car there with the engineers to get the first feeling. The car was running well, smooth, everything went really well.
"It's amazing to have a grandstand in Fiorano with all the tifosi here; there are also loads of tifosi there at the bridge and it is very, very special to feel the support on a day like this. I don't think it happens to any other teams… and I really hope this season will be an amazing one. It felt good."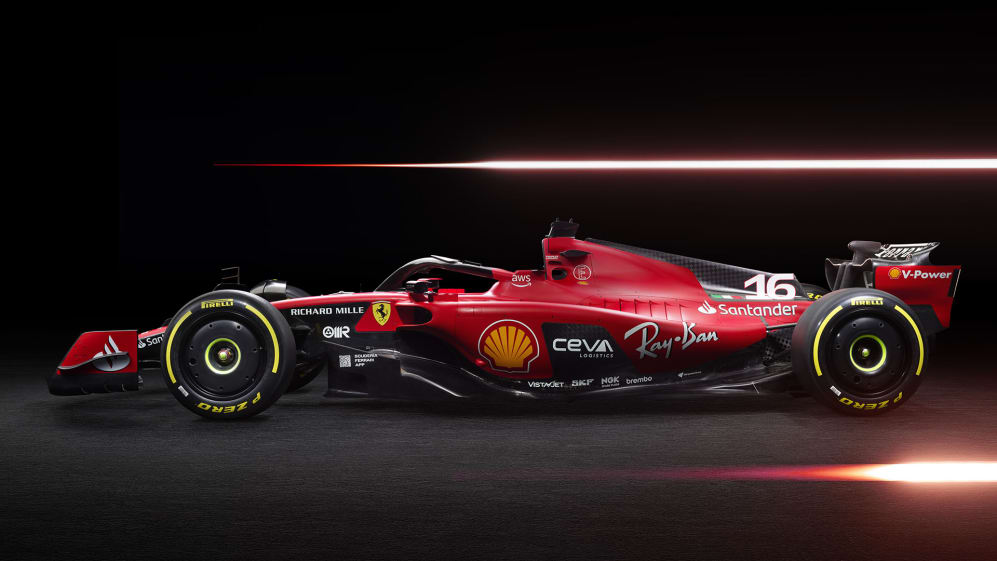 With Carlos Sainz waiting his turn to drive the car, Leclerc quipped to his Spanish team mate: "The car feels good mate. The car feels really good. Drive it, it turns right when you turn right, it brakes when you brake, loads of power, so everything feels good! You'll enjoy it, you'll see."
Leclerc, who led last year's championship until Round 6 (Spain), when a DNF saw him fall behind Max Verstappen, said he was eyeing up a renewed championship fight this season.
TEAM GUIDE: Get up to speed on Ferrari and their rich F1 history as they aim for title glory in 2023
"I can't wait, I can't wait. I mean 2022 was a good step forward compared to the difficult years that were 2020 and 2021, but we finished second in the constructors' championship and also finished second in the drivers' championship," he said.
"I'm really looking forward to this new car and I think we've done a great job working on it and trying to address the weaknesses that there were in this car. Hopefully it will be better but the goal is to win, clearly. I mean the feeling of winning is what motivates me, motivates all the team too, so I'm really looking forward to getting back in the car and hopefully try and win that championship."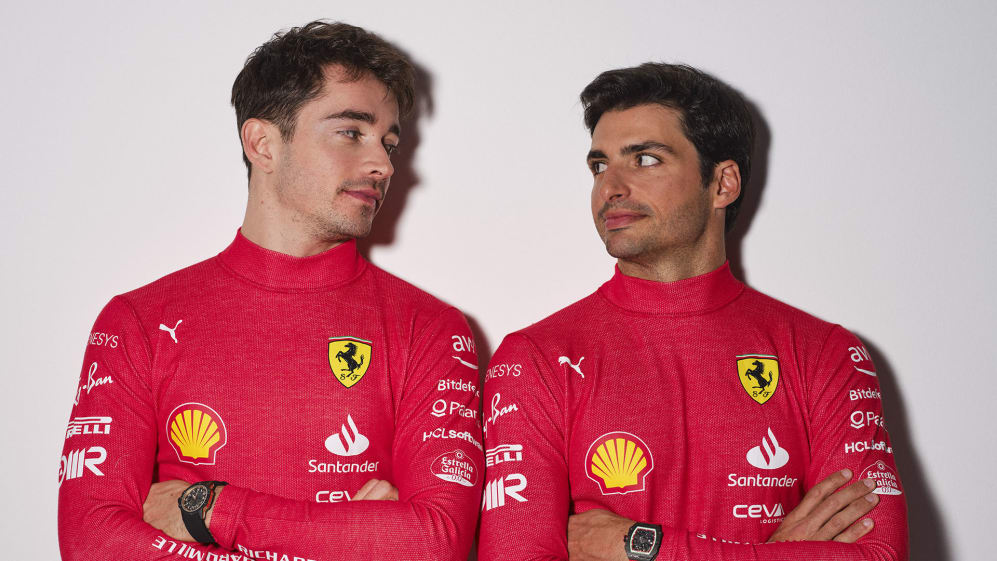 Sainz, who took his maiden F1 win at last year's British Grand Prix but ended up fifth in the championship behind Mercedes' George Russell, said he was "charged up" for the 23 Grands Prix and six Sprints that await.
"We actually did a test here in Fiorano in an old car so I think we are as prepared as we can be and as fully charged up as we can be for this year," he said.
GALLERY: Check out every angle of Ferrari's new 2023 F1 car and livery
"But it's amazing… to be able to present the car in Maranello, in a circuit like Fiorano, with the history, with 500 tifosi in the grandstand, I think Ferrari's the only team in F1 that has this atmosphere going on.
"I love it, it's one of my most special days as a racing driver presenting the car here and having so many people here – so happy – and of course [I am] getting to see it also."