FIRST LOOK: Ferrari reveal their 2023 SF-23 F1 car at Maranello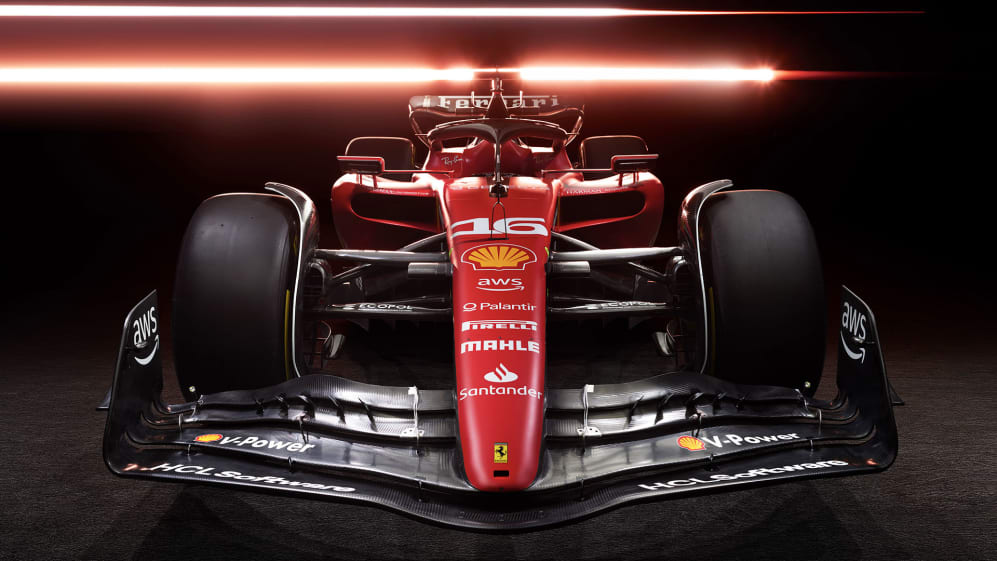 Ferrari have kept the F1 launch season moving at speed by unveiling their latest challenger, the SF-23, during a special Valentine's Day presentation from the team's Maranello headquarters.
Following Monday's reveals from McLaren and Aston Martin, it was Ferrari's turn to show off their 2023 creation, which unsurprisingly sports another red-dominated livery design.
LISTEN: Ferrari fire up 2023 challenger at Maranello headquarters
Ferrari's new car initially went by the project number '675', before being given its official SF-23 moniker, which continues the naming convention introduced by the outfit in 2015.
Present to oversee launch proceedings was new Team Principal Frederic Vasseur, who arrived at Ferrari from Alfa Romeo over the winter – starting work in early January – as the replacement for Mattia Binotto.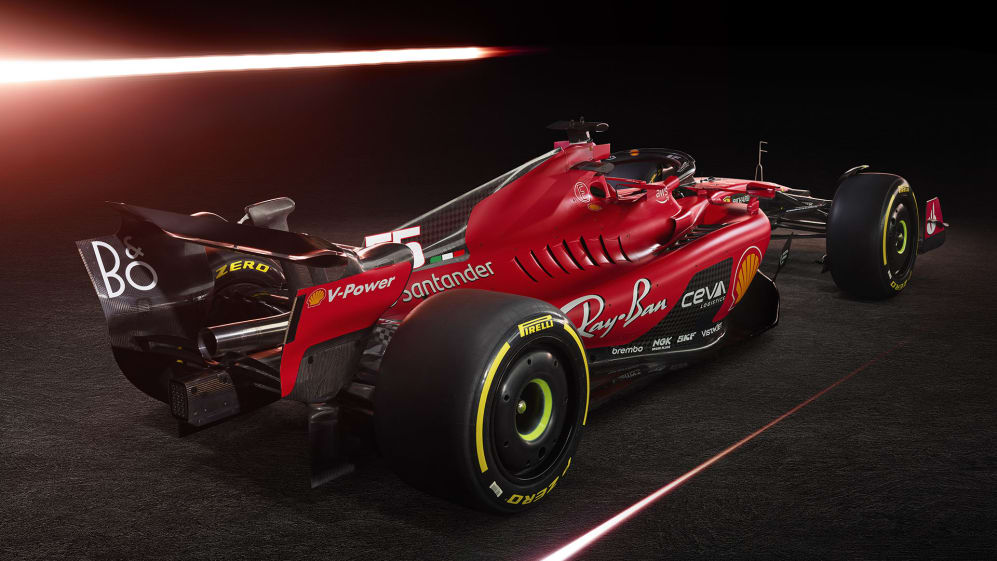 With the new season on the horizon, Vasseur will be working to address the problems that ended Ferrari's hopes of beating rivals Red Bull to title glory in 2022, with unreliability, strategic blunders and driver errors all contributing to their downfall.
While there is change at the top of the team, Ferrari's driver pairing of Charles Leclerc and Carlos Sainz will continue together for a third season, with Leclerc recently commenting that he feels "more mature" following his and the team's recent setbacks.
LONG READ: Can Fred Vasseur be Ferrari's saviour and bring title success back to Maranello?
Vasseur also shared a positive outlook after his first couple of weeks at Ferrari, explaining that from what he had seen up to that point, the Scuderia have "everything" they need to win.
Offering his pre-season thoughts during Ferrari's presentation, Vasseur said: "It's always emotional for a team to do the launch. My contribution is very small on this one, but I can perfectly feel the work done on the car.
"Now it will be a new journey for the project, because the car will move to the race team. It's a great feeling; when you are back on track, it's like when you are back at school.
"I can feel that everybody is very proud of the job done and this feeling is very important for the motivation of everybody and for the season. It will be a quite long season, but the motivation is there and it's crucial in terms of performance."
TEAM GUIDE: Get up to speed on Ferrari and their rich F1 history as they aim for title glory in 2023
Ferrari last won an F1 world title back in 2008, when they claimed the constructors' crown, while their last drivers' championship was achieved with Kimi Raikkonen during the previous season.
The team are currently conducting a shakedown with the SF-23 at Fiorano, before they pack up and head to Bahrain for pre-season testing from February 23-25, with the opening round to be staged a week later.