Leclerc expects a 'tight challenge' from Red Bull as Ferrari aim to hold off rivals from front row in Miami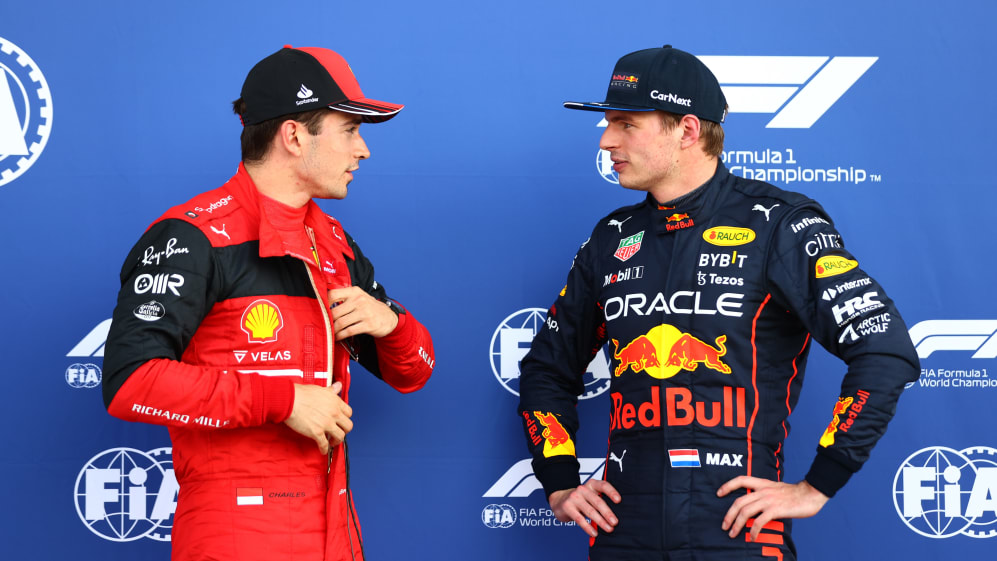 Ferrari ensured a one-two in qualifying to lock out the front row for Sunday's Miami Grand Prix. But pole-sitter Charles Leclerc and P2 starter Carlos Sainz are expecting Red Bull to make their job tough on Sunday.
In a nailbiting Saturday qualifying session, Leclerc clinched pole by 0.190s over team mate Sainz as Max Verstappen made a mistake in his final effort and dropped down to third for the start of Sunday's race. Ferrari therefore have a prime opportunity to win the first-ever Miami GP and consolidate their championship lead.
Could Red Bull's pace, particularly in the straights, prove a worrying challenge for the Scuderia?
READ MORE: Leclerc takes pole ahead of Ferrari team mate Sainz in first-ever Miami Grand Prix qualifying session
"Well, yes," agreed Leclerc, "they are extremely quick in the straight line; we are quick in the corners and it will be a tight challenge tomorrow.
"If they are close to us then it's going to be very difficult, but we've got this advantage in the corners, which hopefully they'll be too far [away] to then have enough of an opportunity to overtake us in the straights," he added.
Leclerc was further encouraged by the all-round performance of his Ferrari F1-75 and the fact that Sainz made it a Ferrari one-two in qualifying.
FACTS AND STATS: First pole and front row lock-out for Ferrari in the States since 2006
"It's definitely better," continued Leclerc. "Yes, I mean both cars are very competitive, so Carlos and I are very competitive. So, it's great for the team and yes, we'll push to try and finish in the same positions tomorrow.
"It is a very strong package that we have, it works in more or less every condition since the beginning of the season so that is a good sign for the future. As I've said many times, the upgrades this year will be very very important. We've had a few here that went in the right direction and hopefully we'll have a few more throughout the season to stay on top."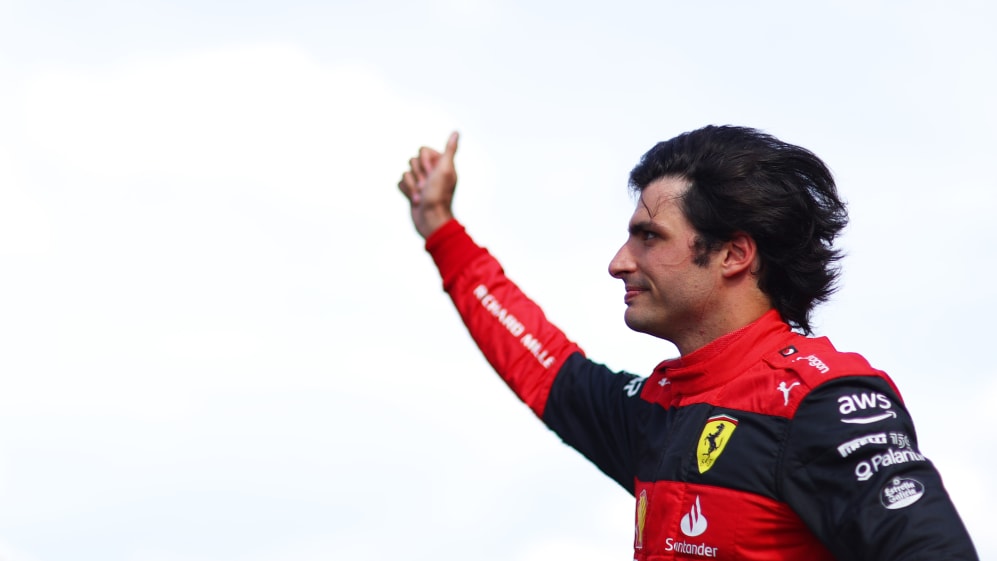 As for team mate Sainz, he was happy to brush off his FP2 crash and beat Verstappen to P2 on the grid – a solid shot at points after retirements at Imola and Albert Park.
"Good progress: even though today I was carrying a bit the weight of yesterday's crash, I managed to push the car to its limit in some of the corners and put together a decent quali," he said. "So I'm not going to complain. I'm still not there and I think it's not going to be just a matter of one more race – it's going to be very progressive through the season."
The Spanish driver explained that he was expecting the lack of long-run practice to be his biggest challenge, but exuded confidence over the F1-75's pace around the Miami International Autodrome.
WATCH: Charles Leclerc and Carlos Sainz take on the hilarious Miami track challenge
"It is going to be an interesting day with everything that is going on this weekend. I haven't done any long runs yet, I haven't had the fuel in the car and tried that, so tomorrow's laps to the grid will be the first time to have a feel.
"It could be quite challenging but at the same time, I'm feeling confident with the car. The car is really good to drive around here so I think we can do a good job."