Leclerc expects 'difficult' weekend in Ferrari's home race at Monza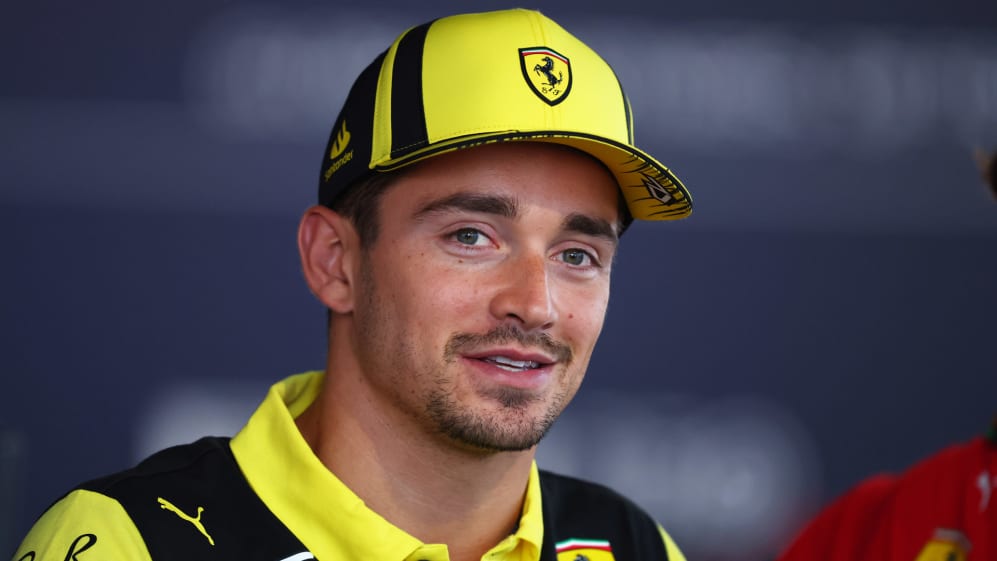 Charles Leclerc is anticipating a "difficult" weekend for his Ferrari team on home soil at Monza, with the Monegasque saying the high-speed track characteristics are more suited to their rivals Red Bull.
Leclerc arrives at Monza – known as the Temple of Speed – 109 points behind championship leader Max Verstappen, having failed to win a Grand Prix since Austria and managed just two podiums in 10 races.
Red Bull's superior straight-line speed made them a potent force at Spa Francorchamps and with Monza similar in terms of downforce levels, they are heavy favourites.
READ MORE: 'It's a dream come true' – What racing in red at Monza means to Ferrari's Leclerc and Sainz
"On paper at least, it looks like a difficult weekend," said Leclerc, who like his team mate Carlos Sainz will wear yellow rather than red overalls this weekend to mark Ferrari's 75th anniversary. "We expect Red Bull to be stronger, the track characteristics doesn't fit exactly our car but we've had some good and bad surprises this year so hopefully this is one of the good ones and we overperform compared to what we expect."
He added: "Comparing to Red Bull specially because it's a bit more consistent throughout the whole year, we are slower down the straights.Their main strength this year is straight line speed, we seem to be a bit quicker in the corners.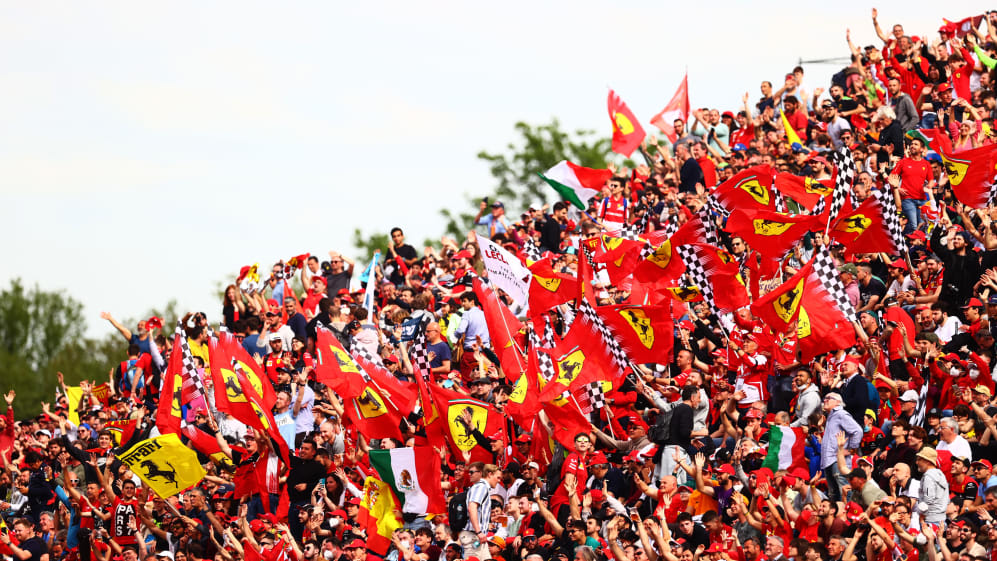 "At tracks like here, it's not enough to gain back the advantage that they have on the straights. Compared to Mercedes, it's a little bit more difficult, it's very up and down – sometimes they are quick, sometimes they struggle a bit more so it's very difficult to say."
Sainz, who sits fifth in the drivers' standings on 175 points, 13 adrift of Mercedes' George Russell, had a similar outlook to his team mate.
READ MORE: Form Guide: Can we look past Verstappen for victory in Italy?
"It's fair to assume that it shouldn't be our easiest weekends of the calendar but like always we go in with the motivation and with the target of trying to win," he said.
"You never know what can happen in Monza. We've seen it so many years now in a row that Monza weekend is different and that everything, we should be ready for all kinds of stuff. On paper it's not the easiest track but the target doesn't change."
Ferrari are currently 135 points behind Red Bull in the constructors' championship – with seven races to go. Their loyal tifosi will be hoping they can dig into that advantage on home soil.