Leclerc: Ferrari are strong and 'not flat out yet'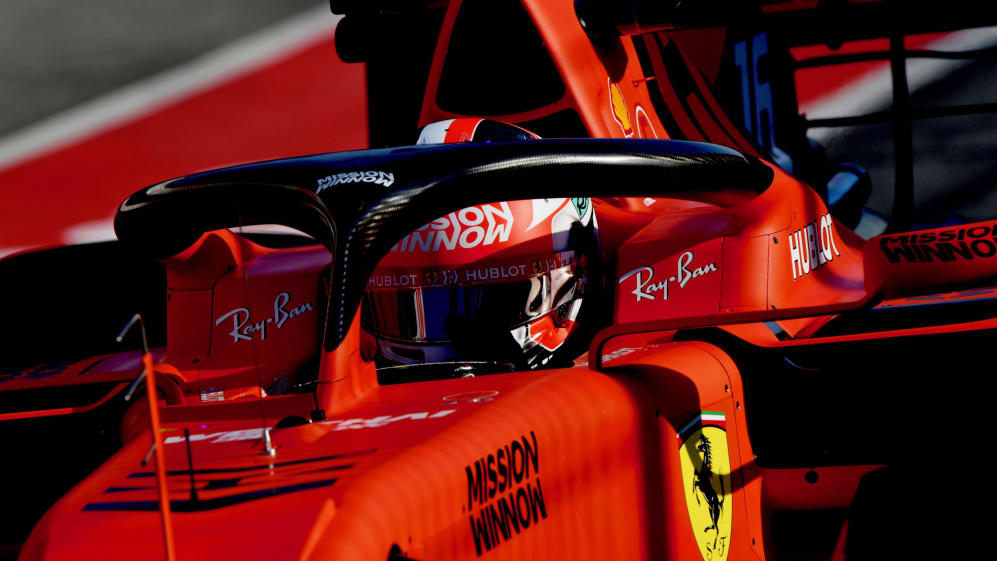 Ferrari have stolen the headlines in pre-season testing so far. The red cars have looked consistently quick and ominously for their rivals, Charles Leclerc says they "are not flat out yet"…
The Scuderia suffered a blip on Wednesday when Sebastian Vettel crashed following a wheel rim issue, but they bounced back with aplomb on Thursday morning as Leclerc clocked up the fastest time of the test so far – 1m 16.231s – on the softest Pirelli compound, the C5.
"The car feels comfortable, from day one the balance is pretty nice and it hasn't changed today, so it's a positive day," said Leclerc, who spoke to the media during the lunchbreak before jumping back in the car for the afternoon session.
"Obviously I think as every team we are not flat out. There's still some margin, a bit obviously in myself. I still have to learn, I get more comfortable with the car lap after lap and with the car itself, so it's looking good for now."
Leclerc was keen to not to predict the pecking order, but he did have positive things to say about his own team's performance.
"It's difficult to say [if we have an advantage over Mercedes and Red Bull]," he said. "It's testing. I think we are looking strong at the moment. Whether they are sandbagging more or less or whatsoever we don't know and we'll only know in qualifying, but for now we are pretty happy with the job we're doing."
Leclerc's leading lap time is almost a second faster than his team mate Vettel clocked in 2018 when the German set the top time of pre-season testing.
"I'm pretty happy about the tests that we've done," said Leclerc, who joined Ferrari for 2019 after a strong season with Sauber. "As I said, the car is solid, I feel pretty comfortable in it. There is still a lot to learn but it's a good start."