Leclerc hails 'amazing' Brazilian GP as Ericsson laments miserable result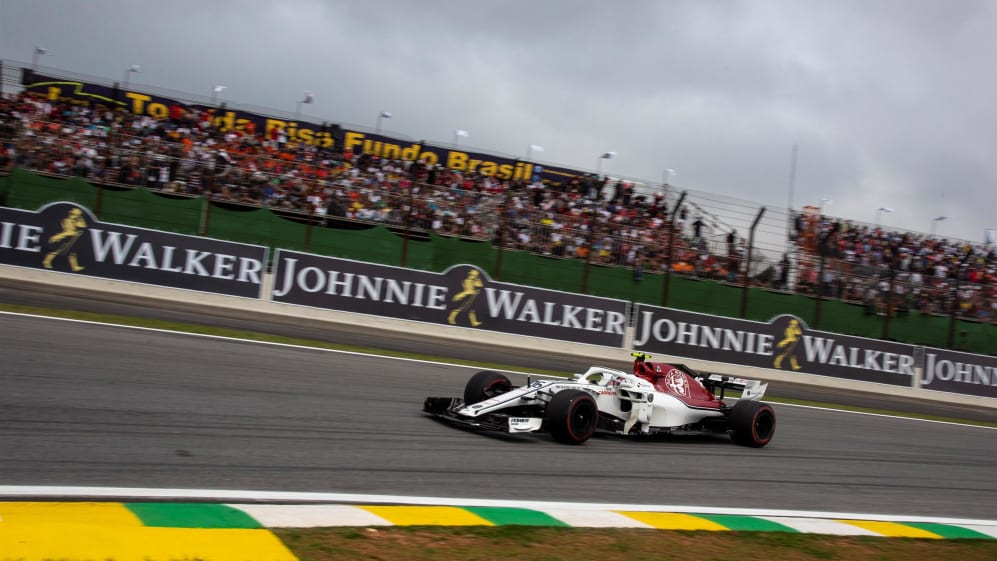 There were contrasting emotions for the two Sauber drivers at Interlagos. For Charles Leclerc, Sunday's Brazilian Grand Prix proved to be an 'amazing' afternoon, after the Ferrari-bound driver enhanced his glowing reputation with an impressive P7 – but team mate Marcus Ericsson was left to rue an 'extremely disappointing' race that promised so much…
Both drivers were in scintillating form in qualifying, Leclerc producing a magnificent, last-gasp effort in Q2 to put his C37 in the top-10 shootout while Ericsson went even better, the Swede going about his business quietly before securing a career-best P7 (which became sixth due to Daniel Ricciardo's grid penalty).
Come race day, though, it was Leclerc who spearheaded Sauber's challenge for 'best of the rest' honours – behind the top three teams Mercedes, Red Bull and Ferrari – as the Ferrari protege kept his nose clean at the start and then managed his tyres en route to securing his ninth points finish of what has been a remarkable rookie season.
"It was amazing. Again, best of the rest, (and we had) amazing pace. At the beginning we were following the others in front," said Leclerc.
"Obviously they were fighting but I wished the fight would have lasted a bit more for us to get closer but it didn't. But anyway, extremely happy about today.
"The supersoft went very well, we could push on them, and the balance was good. We had a bit of blistering at the end on the supersoft and on medium also at the end, so it was a bit tricky, but everything on the limit and everything perfect."
Leclerc will now turn his attention to his final race for Sauber, the season-ending Abu Dhabi Grand Prix, before he prepares for his potentially career-defining switch to Ferrari – and he admits it's been a memorable spell with the Swiss team.
He added: "Obviously I felt good here and everything, but on the other hand, it's a new challenge that is extremely exciting next year, so happy to have done a season in Sauber and still one more race, but extremely happy to join Ferrari."
While Leclerc was buoyant in Brazil, things quickly turned sour for Ericsson, who had problems before the race even began when a chunk of his diffuser flew off on his way to the grid.
He then collided with Romain Grosjean at the start, suffered more damage and ultimately had to retire his undriveable car from the race. An afternoon to forget for the Swede…
"Yeah we had some damage on the floor on the laps to the grid," explained Ericsson. "Really strange so we lost quite a big chunk on the rear of the floor. So the car was really difficult to drive on the laps to the grid.
"We tried to repair it on the grid and we don't know if we succeeded. Then on lap one, I had some more contact with Grosjean, I think, so more damage and then just a snowball effect from there, and the car was getting worse and worse. We lost more and more downforce with the damage, so just not going the right way.
"Yeah it was very disappointing. Extremely disappointing."