Leclerc hails FP2 race pace as 'best of the season'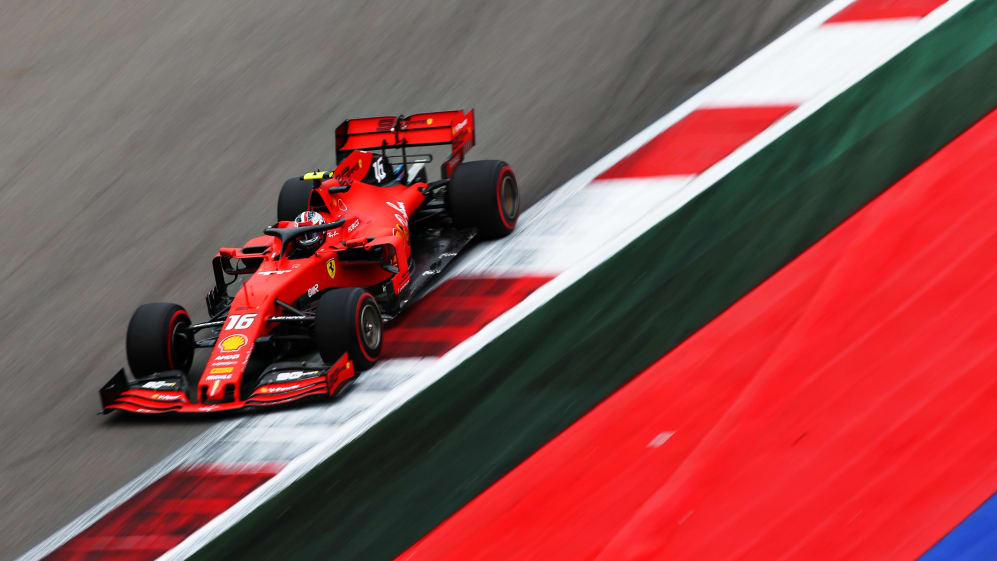 They've won the last three races on the bounce, and after the first day of running in Sochi there's no sign that the Ferrari juggernaut is slowing down, with Charles Leclerc saying that the Scuderia's race pace in FP2 was better than in any other Friday session this season...
Winning in Singapore may have been a "surprise" for Ferrari, but after a 1-2 in the Lion City it seems like Leclerc and Sebastian Vettel are ready to roar in Russia.
FP2: Verstappen beats Leclerc to set impressive Sochi pace
"Well to be completely honest arriving in Singapore it was a big surprise for all of us to be so competitive, and here we see no reason not to be competitive seeing the performance we've had in Singapore," said Leclerc.
"We've been strong on the race pace which I think is probably our strongest race pace in FP2 since the beginning of the season so that's positive and we need to keep working for tomorrow."
Leclerc explained just how hard it is to put a fast lap together at Sochi ahead of Saturday's qualifying session, with Sector 1 remarkably different from Sector 3.
"It's actually quite tricky because it's a very quick track in the first and second sector and very slow in the third, and once we arrive in third sector the tyres are not in the best shape.
Ferrari 'improving at a serious rate' says Hamilton after day 1 in Sochi
"It's quite a difference in balance from the first sector to the last sector and you have to find the best compromise to do the best lap times, so we've tested a bit in both directions today – and I think we've found our way," he said.
With Mercedes' dominance in Russia fading away, Ferrari still have the threat of Red Bull to contend with. But the clouds are looming and with rain on the slippery Sochi surface, could his hopes of a fourth consecutive pole wash away?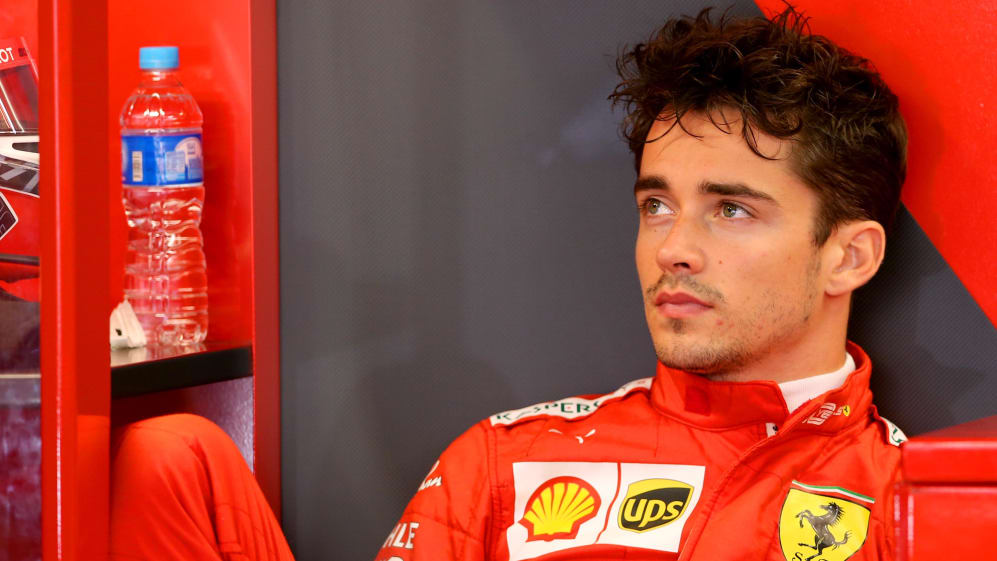 Trackside Performance Analysis: Standing on the anchors at Sochi's Turn 13
"I think Red Bull are quite strong but we focus on ourselves and there's quite a lot of lap time to be gained on our side," said Leclerc. "The balance was not exactly how I wanted it to be especially in the quali runs but race pace was quite strong, so that's good.
"I'm happy, but we need to keep working. Mercedes are a very strong team and we need to keep working as hard as we possibly can and hopefully we keep our momentum. Let's see how we are in the rain, the last time we drove in the rain was Germany and we were quick, so both conditions are good for us."
It's not just Leclerc, but Mercedes' Lewis Hamilton who's noted the Scuderia's remarkable rate of improvement. This is very much still a three-way fight.