Leclerc has time on his side – Vettel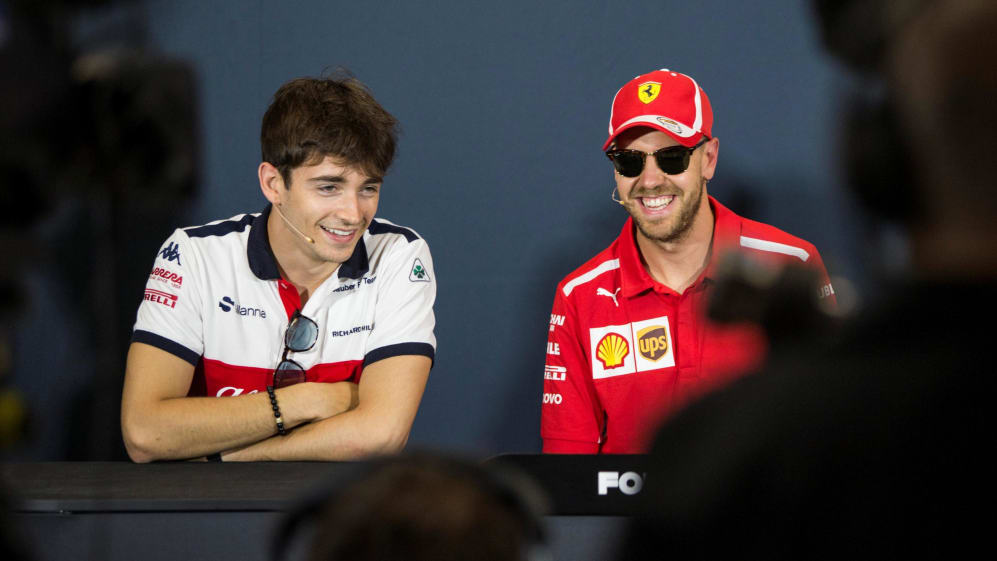 The identity of Sebastian Vettel's 2019 Ferrari team mate has been a hot topic this year, with rising star Charles Leclerc linked to the seat currently occupied by Kimi Raikkonen…
Ferrari have stayed tight-lipped about their plans for next year, with Raikkonen turning in his strongest campaign so far for several seasons, but that hasn't stopped media speculation about a potential move for Leclerc to the Prancing Horse.
Leclerc, a Ferrari junior, has been in stellar form in his rookie season, scoring points in five of the last seven races for Sauber. That would have almost certainly been six were it not for a loose wheel at Silverstone.
His one-lap pace has been tremendous, too. He's made Q2 in each of the last seven races, and Q3 twice in the last three, to so far outshine his more experienced team mate Marcus Ericsson.
Speaking in Thursday's FIA press conference, Vettel said the identity of who would race alongside him next year wasn't his call to make but both Raikkonen and Leclerc "suit" the team and that Leclerc need not be in a rush to step up.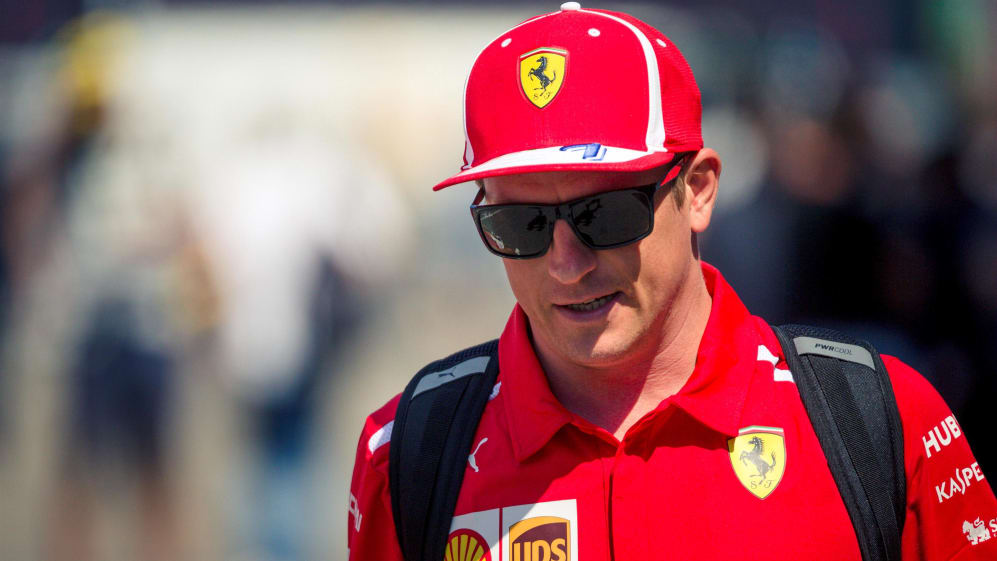 "I like Kimi, we get along, we never have an issue," said Vettel. "Sometimes on track, I remember I drove into him, I've crashed into him, but the way we handle things is very similar, very straightforward. It's great for the team."
He added: "I would be happy to continue like that, but it is not for me to mention or to decide.
"Charles, one way or the other, will have a great career. He is a great guy, he is fast, he's got everything. So yeah, definitely, he has no rush. He is young, but if you are young you are always in a rush with everything. I don't know.
"I don't know when, what and ultimately who [will be his team mate in 2019] but it doesn't really matter to me. For me it is clear where I am next year, but I think both of them would suit the team."
Raikkonen is currently third in the drivers' championship on 116 points. At this point last year, he was fifth on 98. He trails Vettel by 55 points, compared to 79 after 10 races in 2017.
Meanwhile, Leclerc has scored points five times this season. Only 10 drivers have a better record. He also holds a 10-point advantage over Ericsson.