Report
Leclerc holds off Red Bull charge to take pole in action-packed Australian Grand Prix qualifying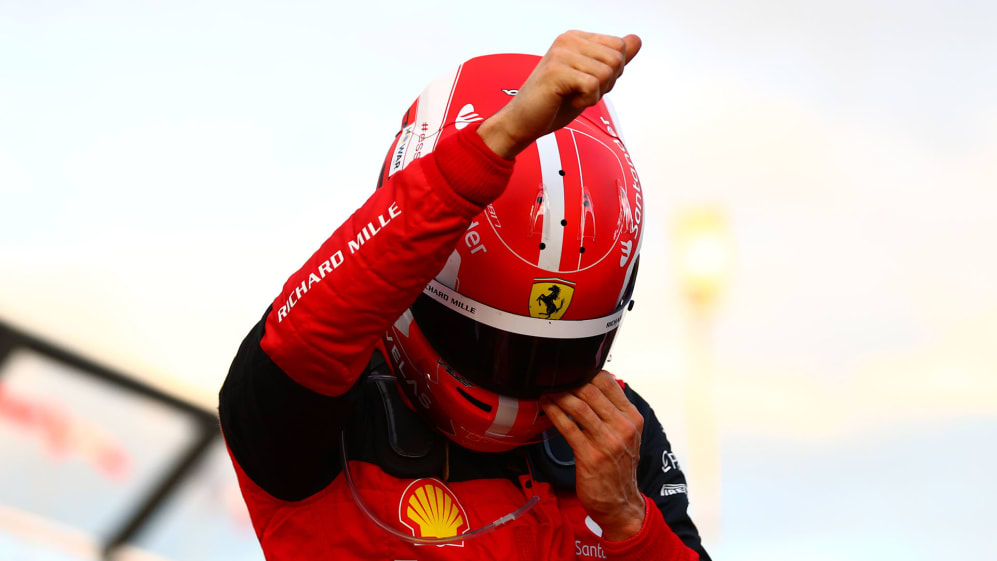 Ferrari's Charles Leclerc took the first Australian Grand Prix pole position since 2019 with a blistering performance at Albert Park – with Max Verstappen lining up second on the grid for Sunday's race and Sergio Perez a provisional third.
The new layout relinquished a DRS zone ahead of FP3 – that session led by Lando Norris – on Saturday, with final practice seeing both Aston Martins crash and numerous drivers go off-track.
Verstappen topped Q1 and Red Bull team mate Perez led Q2 – the Mexican driver under investigation for not slowing for a caution in Q1 – but Ferrari regrouped and it was Leclerc who aced the top 10 shootout with a time of 1m 17.868s to keep Verstappen 0.286s at bay in P2.
Perez finished third by 0.372s while Lando Norris made use of his first Q3 appearance of the season in P4 – his team mate Daniel Ricciardo starting seventh at home.
In between the McLarens was Lewis Hamilton in P5 and George Russell in P6 – and behind Ricciardo was Esteban Ocon in P8.
Carlos Sainz was a shock P9 for Ferrari, 1.540s off his team mate in Q3.
Fernando Alonso crashed out in Q3, a suspected hydraulics issue ending his sterling run, and lines up a provisional P10 for Alpine.
FORMULA 1 HEINEKEN AUSTRALIAN GRAND PRIX 2022
Australia
2022
Qualifying results
POSITION
TIME

1

Charles

Leclerc LEC

Ferrari

1:17.868

2

Max

Verstappen VER

Red Bull Racing

1:18.154

3

Sergio

Perez PER

Red Bull Racing

1:18.240

4

Lando

Norris NOR

McLaren

1:18.703

5

Lewis

Hamilton HAM

Mercedes

1:18.825
Pierre Gasly missed out on the top 10 shootout in P11 but ahead of Valtteri Bottas, whose streak of 103 Q3 appearances ended with P12 for Alfa Romeo. Neither Yuki Tsunoda, Zhou Guanyu nor Mick Schumacher could make it out of Q2.
Williams' Alex Albon (P16, but with a three-place grid drop from Jeddah hanging over him for Sunday) and Haas driver Kevin Magnussen (P17) failed to leave Q1 after a red flag halted proceedings late in that session.
Adding insult to injury for Aston Martin after a difficult weekend so far, Lance Stroll collected Williams' Nicholas Latifi at Turn 5 in Q1, sending both out of the first segment in awkward high-speed incident. They took a provisional 19th and 20th while stewards deliberate.
Sebastian Vettel's mechanics managed to repair his Aston Martin after his FP3 crash and he emerged after that red flag with two minutes remaining in Q1, jumping to P18 on the provisional grid.
Q1 – Red Bull set early pace before Stroll and Latifi crash out
Traffic caused trouble in Q1 for numerous drivers and red flags duly flew with two minutes remaining as Nicholas Latifi allowed Lance Stroll past, after which Stroll slowed down and Latifi tried to get back around the Aston Martin at Turn 5 – the two coming together as Latifi was sent around in a high-speed crash.
Before that incident, Max Verstappen shrugged off his FP3 difficulties to set the fastest time in Q1, 1m 18.580s, with Sergio Perez in P2 but 0.254s off his team mate. That left the Ferraris third and fourth, Charles Leclerc three-tenths off the pace and Carlos Sainz another tenth away – with Fernando Alonso fifth for Alpine.
In P6 was Valtteri Bottas of Alfa Romeo – McLaren's FP3 leader Lando Norris three-hundredths behind in P7 – to put Mercedes' Lewis Hamilton eighth and team mate George Russell ninth.
Pierre Gasly improved after the red flag to take P10 ahead of Alpine's Esteban Ocon, and Daniel Ricciardo also emerged after the stoppage to take P12 – Yuki Tsunoda settling for 13th in his AlphaTauri and Zhou Guanyu P14 in the other Alfa Romeo.
As a result, Mick Schumacher was the last to emerge from Q1 in P15 (by just 0.026s) at the expense of 16th-place Alex Albon in the Williams. Schumacher's team mate Kevin Magnussen, 17th, could not improve. The order however will change as Albon carries a three-place grid penalty for his collision with Stroll in Saudi Arabia.
Vettel, having crashed out of FP3, emerged after the red flag thanks to a herculean response from his crew, and managed to jump to P18 with Latifi 19th and Stroll last – piling more pressure on Aston Martin after his FP3 crash – on the provisional grid.
Knocked out: Albon, Magnussen, Vettel, Latifi, Stroll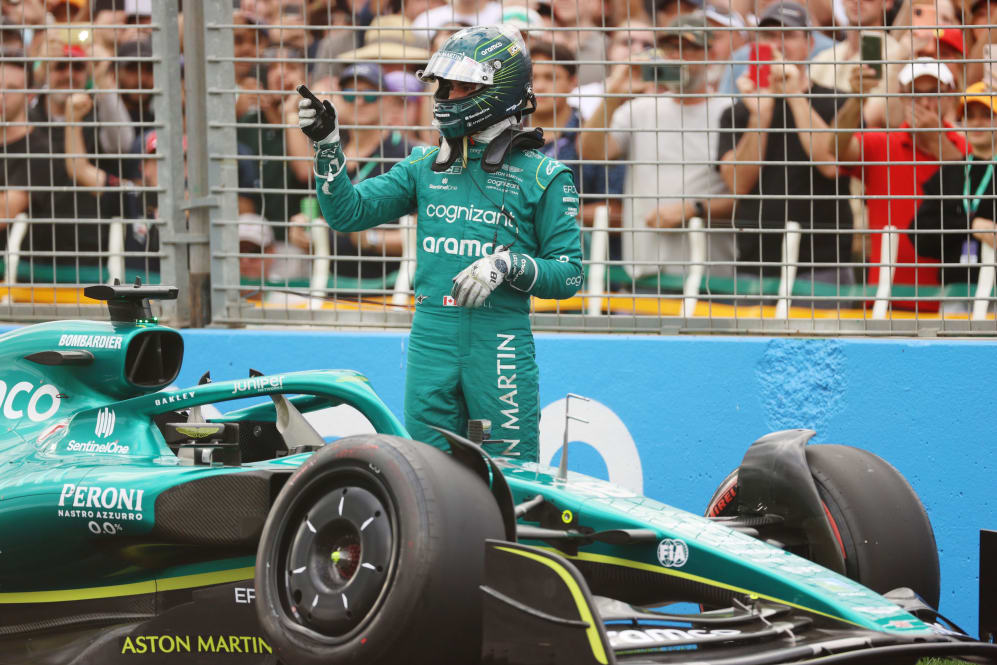 Q2 – Perez to the top as Ferrari hit back
It soon emerged that Perez was under investigation for not slowing under yellow flags in Q1, but the Mexican kept up his strong form and posted the early benchmark of 1m 18.340s to go top, with Sainz and Leclerc improving to take P2 and P3 respectively and bumping Verstappen to fourth (+0.271s off P1).
Alonso again took P5, 0.475s off in his Alpine, while Norris took P6 ahead of Mercedes' Russell in P7 and Hamilton in P8.
With Norris having cemented McLaren's first Q3 appearance of the season, Ricciardo joined in by improving late on for P9. Alpine's Ocon finished 10th, making it through to Q3 by just 0.070s at the expense of compatriot Gasly as AlphaTauri missed out on the top 10 shoot-out.
As for Bottas, in 12th for Alfa Romeo, he missed out on a 104th consecutive Q3 appearance by just over two tenths of a second.
Tsunoda, Zhou and Schumacher were the last three to be eliminated in Q2 – with the latter two over a second off safety.
Knocked out: Ocon, Bottas, Zhou, Schumacher, Tsunoda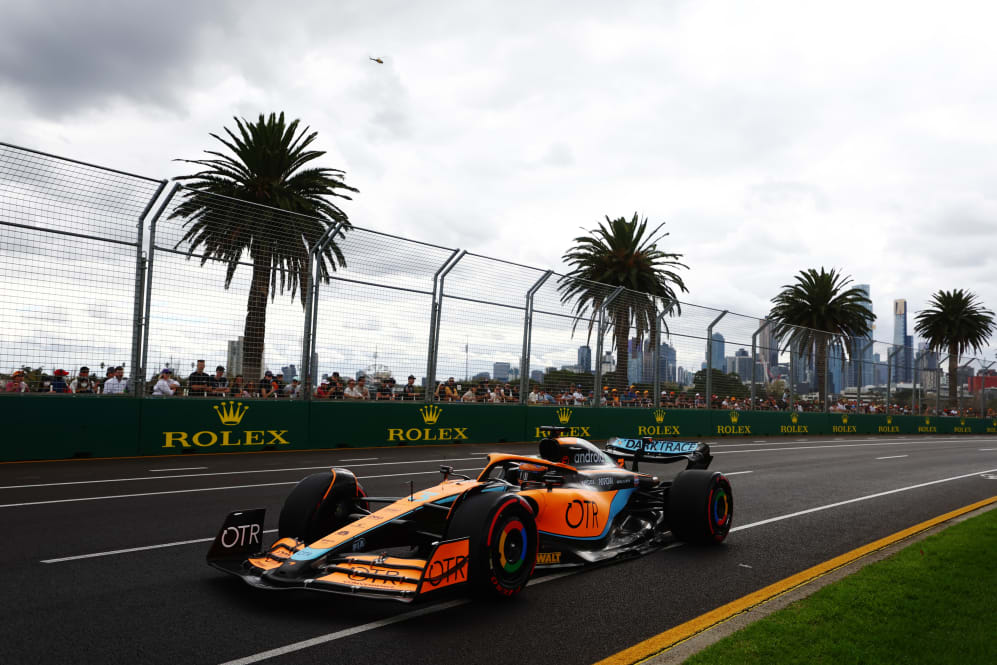 Q3 – Leclerc fights back after Alonso crashes out
Alonso's brilliant run came to a painful end when his Alpine swapped ends at Turn 11, bringing out a red flag with seven minutes remaining. It turned out that a suspected issue with the hydraulics had sent his Alpine through the gravel and out of contention.
Before Alonso's unfortunate crash, Leclerc had set the fastest time of 1m 18. 239s to leave Perez second and Verstappen third, while the red flag caused Sainz to fail to register what had seemed a competitive lap. However, there was plenty of time – more than six minutes – for the order to change.
Verstappen eclipsed Leclerc's time but only for a few seconds as the Monegasque hit back with a time of 1m 17.896s, leaving the Dutchman 0.286s off but sharing the front row. Perez, awaiting news of a possible penalty, was 0.372s off pole in a provisional P3.
In fourth, enjoying his first Q3 appearance of the season, was Norris – his team mate Ricciardo two-tenths away in P7 at home.
Mercedes opted for two flying efforts, Russell going half a tenth ahead of Hamilton on his first one – with the seven-time champion having made a mistake in Sector 3. The second effort saw Hamilton jump to P5, a tenth ahead of sixth-place Russell on the provisional grid.
Alpine's Ocon finished eighth, while Sainz went wide at Turn 10 after the red flag and finished 1.540s off his pole-sitting team mate, in ninth, as his hunt for pole position continues. That left Alonso 10th – a purple second sector hinting agonisingly at what could have been for the two-time champion.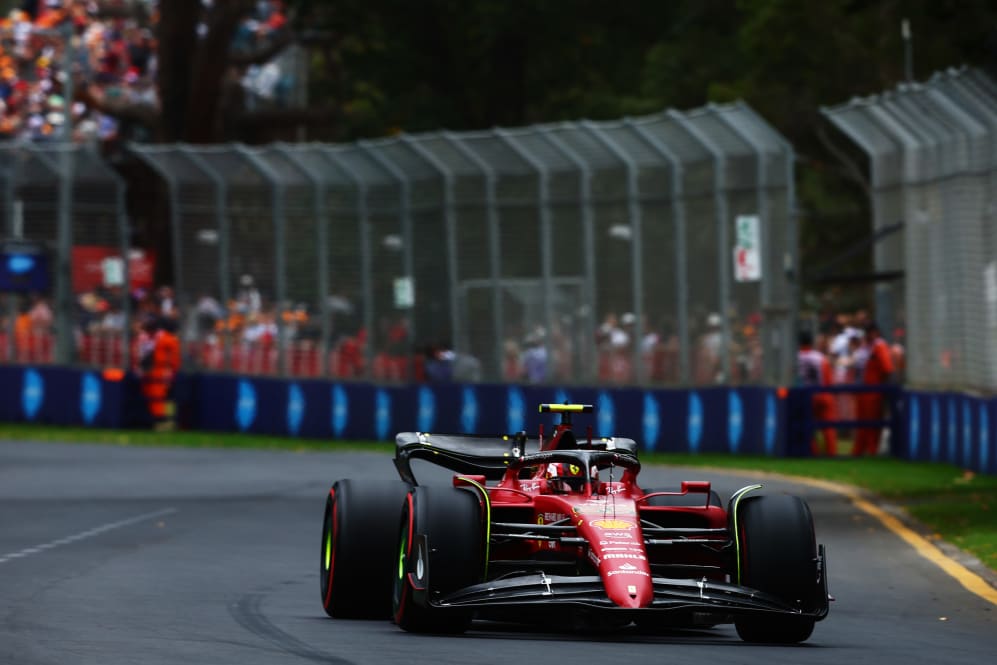 Key quote
"It felt good, I mean even more [because] it's a track where I have always struggled in the past; as a driver it probably doesn't fit me as well and this weekend we really worked...
"It was a bit messy for the free practice session for me, I manged to do some good laps but not everything together and in Q3 I managed to put everything together. It feels great, and very happy to be on pole tomorrow," said pole-sitter Charles Leclerc.
What's next?
The 2022 Australian Grand Prix is set for 1500 local time on Sunday as Red Bull and Ferrari resume their scintillating fight. Who will win the first Grand Prix at Albert Park since 2019?