Stroll handed three-place grid drop for Australian GP after Latifi crash in Q1
There was no Canadian kinship going in Q1 of qualifying for the Australian Grand Prix, as Aston Martin's Lance Stroll and Williams's Nicholas Latifi made contact in the closing moments of the segment – with Stroll later handed a three-place grid drop for his troubles.
Circulating at the tail-end of Q1, Latifi had just pulled off the racing line to let Stroll past, before he accelerated his Williams FW44 and went to re-pass Stroll's Aston Martin AMR22 on the run down to Turn 6.
But Stroll appeared not to clock his compatriot and moved over, hitting the Williams and causing major damage to the rear of the FW44 – with Stroll himself stopping out on track, having only made it out late into the session after a crash in FP3.
READ MORE: Leclerc holds off Red Bull charge to take pole in action-packed Australian Grand Prix qualifying
And speaking after the session, Latifi was clear on where the blame lay.
"For me, it's quite clear, I've just seen the video," said Latifi. "I just tried to go off-line to prepare my out-lap and it seemed like he just turned into me once I was alongside him.
"I let him through because he was pushing to open a lap, or so I was told, then I saw he aborted the lap, so I wanted to get carried on with my own preparation lap, so I went back by him. Obviously it was a big gap and once I kind of got past him, for whatever reason he decided to turn. It's clear for me from the video – there's not much more to say."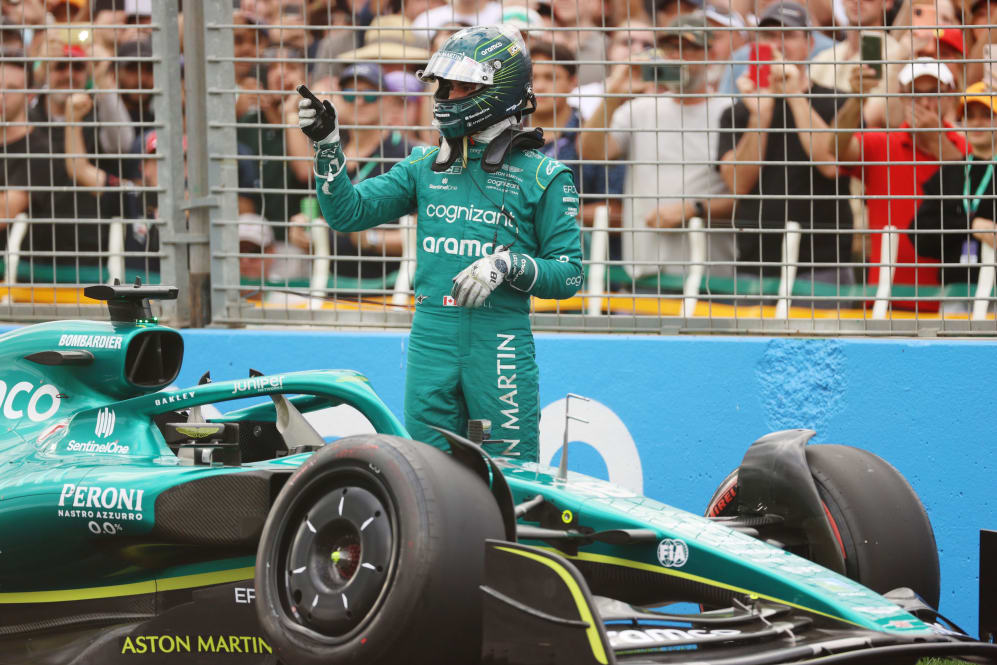 The stewards decided to investigate the incident after qualifying and agreed with Latifi, handing Stroll – who failed to set a time in qualifying – a three-place grid drop for Sunday's race, as well as two penalty points, after judging him to be "predominantly to blame for the collision because of his lack of situational awareness of [Latifi]'s passing manoeuvre".
FACTS AND STATS: Leclerc breaks Hamilton's Melbourne pole streak, while Bottas sets a new F1 record
Giving his version of events after qualifying, Stroll said: "It's a shame that we had a terrible day. It was a very awkward situation, what happened on that cool-down lap… Nicholas let me go and then the track falls to the right there and as he accelerated… the timing was just really bad I guess, that's what caused the collision."
One positive in an otherwise largely trying weekend for Aston Martin was that the red-flag stoppage caused by the crash allowed the team's mechanics to fix Sebastian Vettel's gearbox, after he too crashed in FP3, and send the German out – Vettel ultimately taking P18 on the grid.