Leclerc is world champion material – Wolff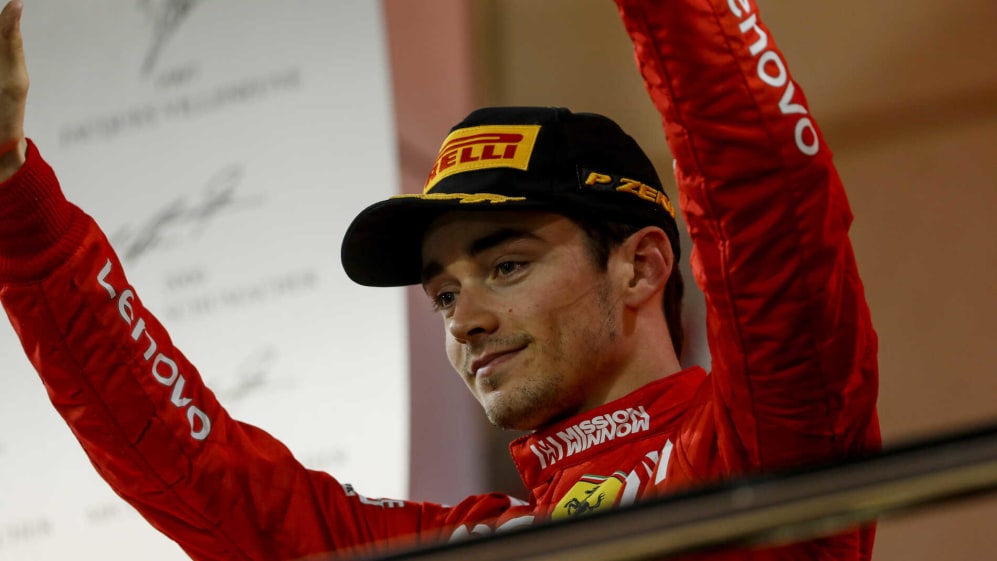 It was almost the perfect weekend in Bahrain for Charles Leclerc. Just two races into his new life as a Ferrari driver, the Monegasque had put himself into a position to win his first Grand Prix – that is until an engine issue cruelly snatched away victory. However, Mercedes chief Toto Wolff reckons he's already seen enough to prove Leclerc is going to be a real threat for top honours….
Quickest in two practice sessions, dominant across all three segments of qualifying and mature and fast enough to recover from a poor start from pole to retake the lead from his more decorated team mate Sebastian Vettel. It was a performance more akin to that of a pro, rather than a driver with just 22 starts under his belt.
He was set to become F1's third-youngest winner, but instead had to settle for a significant – but in the circumstances much less wanted – first podium finish in third. Leclerc was remarkably upbeat after the race with rival team boss Wolff singing his praises.
"In Leclerc, I think we're seeing a young champion in the making who was the emotional winner [on Sunday]. [He was the] fastest man and fastest machine. He got all the cruel side of motor racing and it was our [good] fortune.
"He has a good personality. He is a humble young man and he's very fast. The combination between speed, personality and being able to temper your emotions in both directions is a great ingredient.
"I know that many other drivers who have the lion in them, like he certainly has, would have reacted in a much more controversial way about the third place and would have been angry and would have displayed that. None of that you see with Charles."
Mercedes may well have secured a one-two in each of the season's two opening races, but Ferrari have demonstrated that they have a car capable of fighting for a championship and Leclerc's performance in Bahrain highlighted that he – as well as Vettel, runner-up in each of the last two years - is going to keep Mercedes duo Lewis Hamilton and Valtteri Bottas on their toes.
"We have always expected him [Leclerc] to be a threat," said Wolff. "He is in a great car and has the skills and the character to be very successful. It's a challenge that we really enjoy and I'm sure Valtteri and Lewis will enjoy.
"We want to fight against the best ones in the best machines. When you saw Lewis fighting Sebastian in a car and engine that wasn't on Sebastian's level, it motivates them even more."
Mercedes currently lead the constructors' championship on 87 points, 39 clear of Ferrari. In the drivers' standings, Leclerc is the best-placed Ferrari driver in fourth, one point behind Max Verstappen in third and 18 behind championship leader Bottas with 19 races still go.