Leclerc planning to 'adjust aggression' after Verstappen incident ruling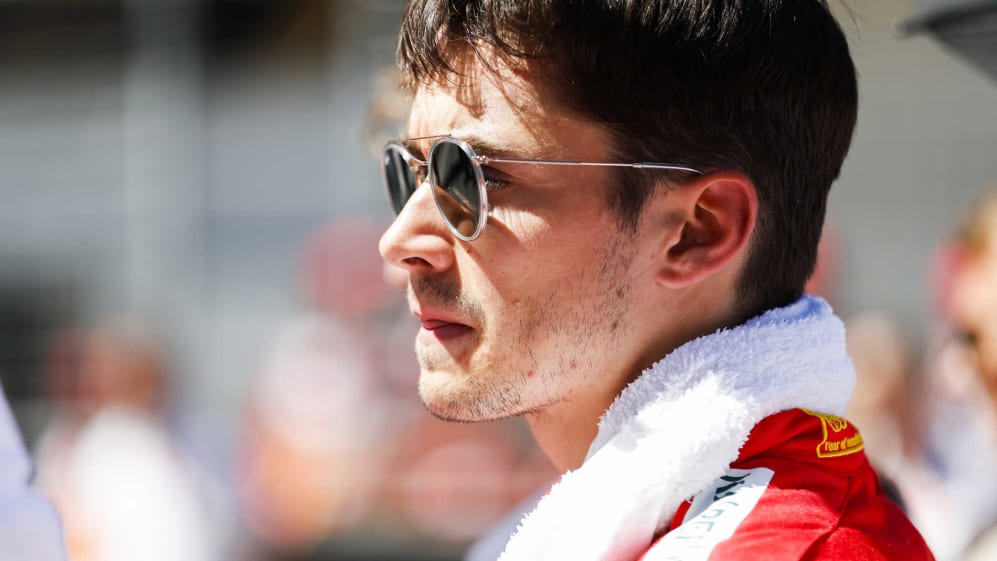 Charles Leclerc says he will adjust his driving style to be more aggressive after the Austrian Grand Prix – which saw Max Verstappen avoid a penalty for a late overtake on the Ferrari driver – but admitted that he had come to terms with the outcome of the race.
Having led for much of the race, Leclerc missed out on victory in Spielberg after a charging Verstappen completed a last-gasp pass on the Ferrari driver at Turn 3 on the penultimate lap.
Leclerc indicated in the immediate aftermath of the race that he thought Verstappen's move crossed the line, though the stewards in Austria chose not to penalise the Dutchman.
However, with the benefit of time, Leclerc admitted his position had somewhat changed.
"At that moment, I felt it was frustrating," he said. "Looking back, I'm happy we can now race like this.
"As drivers, we always try to be as close as the rules limit us, so I will definitely change a little bit and adjust a little bit my aggression.
"I think with that incident, I don't have any problems and it was very easy for me to move on. The only think I would like is a bit more consistency. I feel like there have been other incidents in the past, which have been less big in a way, and have been penalised.
If we can race in that way, then I'm more than happy to race that way
"If we can race in that way, then I'm more than happy to race that way. I think it's good for Formula 1. I think this is what us drivers want, but we just need to know what we can expect from the others, and that's why we need consistency over penalties."
READ MORE: Leclerc & Verstappen on the dramatic pass that decided the Austrian GP
Despite narrowly missing out on victory in Austria, Leclerc - who is currently fifth in the drivers standings - said he could take heart from Ferrari's upturn in form, even if he expects rivals Mercedes to be much stronger this weekend.
"I think it was a good few races even before Austria. Paul Ricard – Mercedes was very quick but our race pace was very compromised. Canada, we seemed to be a little bit better but I still expect Mercedes to be very, very strong this weekend. A lot stronger than they were in Austria.
"It might be a more difficult weekend but we'll give it everything and hopefully [get] a good result at the end of the weekend."
Sebastian Vettel delivered victory for Ferrari at Silverstone last year. How the Scuderia would love a repeat in 2019...