Leclerc says Ferrari 'absolutely maximised' Azerbaijan weekend after claiming first podium of season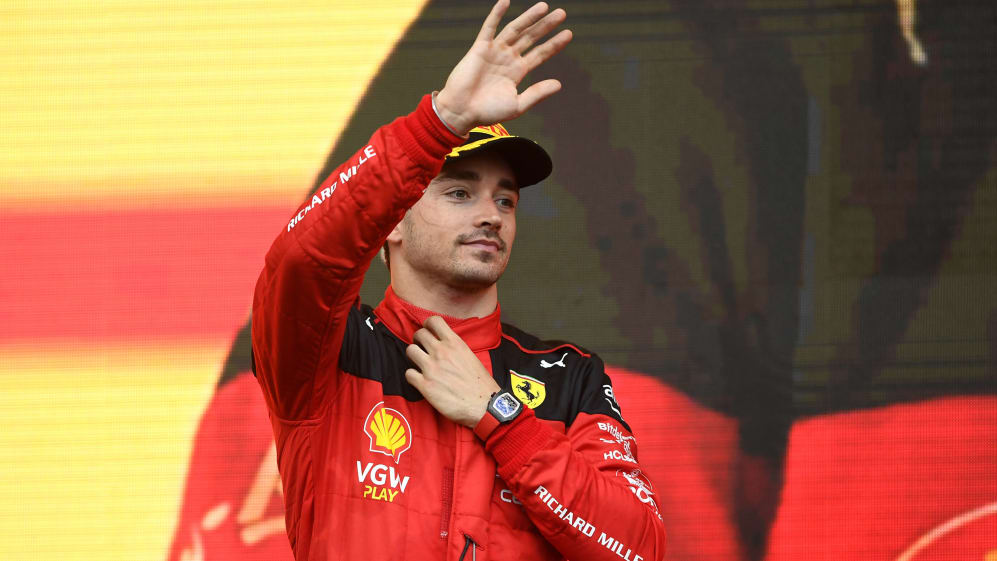 Charles Leclerc secured his first podium of the season in the 2023 Azerbaijan Grand Prix, after taking pole in the Sprint Shootout and pole for the Grand Prix, and while he said Ferrari got the best result possible, he admitted there was more to be done.
The Ferrari driver led the Red Bulls off the line on Sunday in Baku but Max Verstappen and Sergio Perez eventually breezed past Leclerc and it was Perez who won the race. Leclerc did however take his first podium – plus P2 in the Sprint – to take 22 points and jump up to sixth in the drivers' standings.
READ MORE: Perez leads Red Bull one-two in dramatic Azerbaijan GP to cut Verstappen's championship lead
"I'm here to win and obviously second, third, is not what I want," said Leclerc. "Considering the first three races which we've had, scoring six points in three races, this weekend is better – we didn't have any problems, it was a trouble-free weekend.
"I think when I look back at the weekend I look back at every session and I think we maximised absolutely everything in every single session, so on that we should be happy; on the other hand there is still work to do."
He continued: "I think Aston Martin is quicker than us and has a better car than us in race pace. Red Bull has a much better car than us in terms of race pace and that's where we need to make the biggest step forwards. In qualifying over one lap, with the juice of the tyres taking a bit more risk, we managed to do two poles but then over 51 laps race distance it's impossible."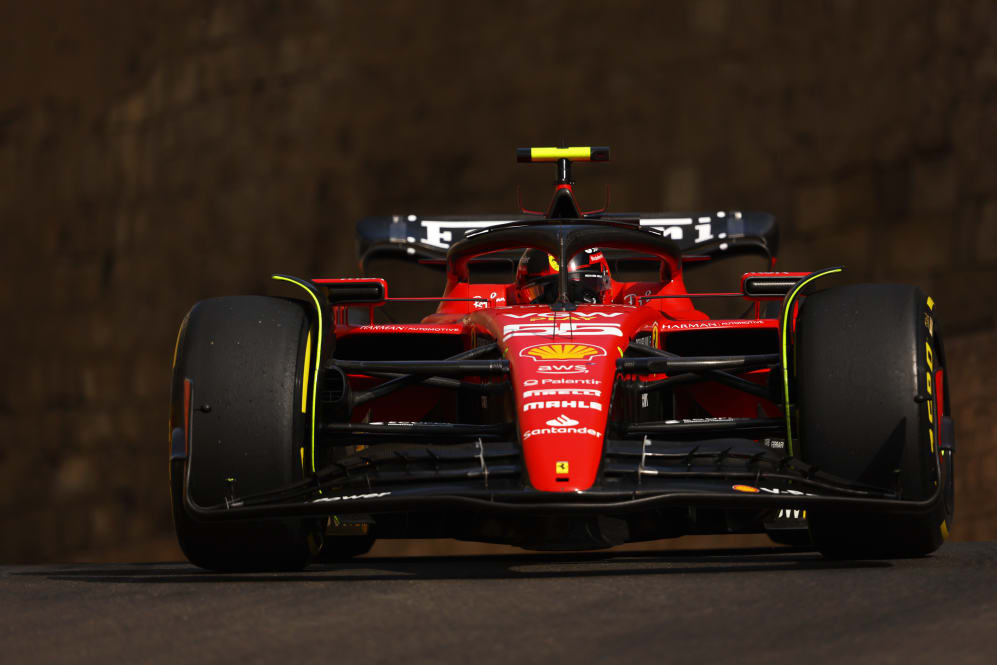 Team mate Carlos Sainz rounded out the top five ahead of Lewis Hamilton, having been passed by compatriot Alonso after the Safety Car restart, and the Spanish Ferrari driver said he lacked confidence to attack the track at Baku.
"I had to focus on just controlling Lewis, making it to the finish line in P5 without any mistakes, because today there was just no confidence to push in the car, to get close the walls," he said. "When you feel the car very loose around Baku, it just is what it is. We will now focus on what happened. We will finally have a bit of time to settle down and analyse what could have been, and I'm sure in Miami we will be back on form.
READ MORE: Perez relieved his tyre 'didn't blow up' en route to becoming first ever multiple Azerbaijan GP winner
He added: "I think we've extracted performance out of the car but if you look in detail at our race pace, compared to the Astons and the Red Bulls, they still have relatively much better race pace than qualifying pace compared to us.
"This is very high up on our list of things that we want to understand why, because definitely the points are on Sunday and that's where you want to be quicker."
Ferrari head to Miami fourth in the constructors' championship, 14 points behind next-best team Mercedes – having outscored the Silver Arrows by 16 points in Azerbaijan.