Leclerc says Ferrari need to make 'another step' despite healthy gap to rivals in Monaco practice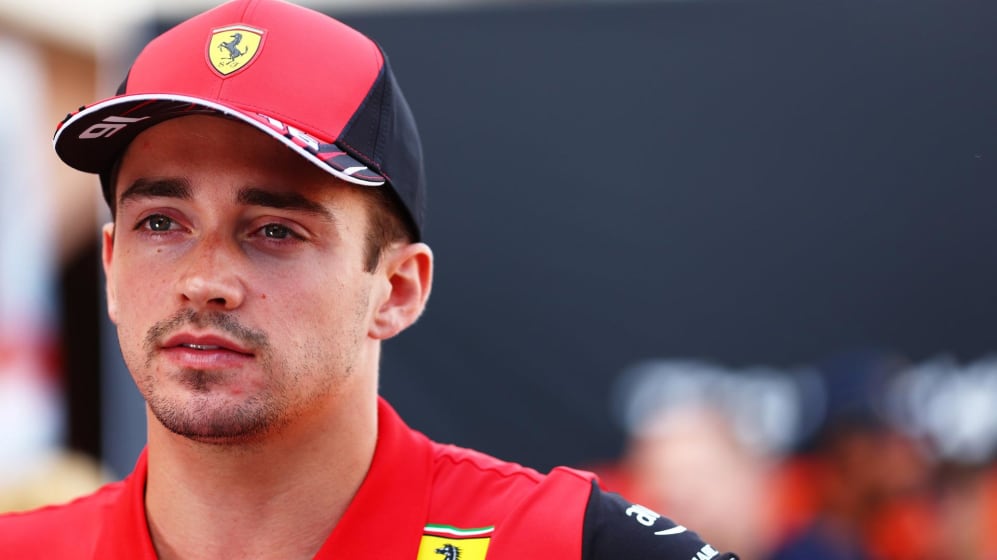 Leading both opening practice sessions is not enough for championship hopeful and home racer Charles Leclerc, as he says he still needs to make more gains to stay ahead of Red Bull – and any other teams that might trouble Ferrari in Monaco.
Leclerc led FP1 just 0.04s over Sergio Perez but topped the second session over team mate Carlos Sainz, with the Red Bulls dropping back by three tenths. Yet he wasn't over the moon, the Monegasque driver explaining why, after what seemed to be a successful start to proceedings in his home town.
WATCH: Ride onboard with Leclerc as he sets the fastest time on the opening day in Monaco
"It was not great in FP1; a bit better in FP2," said Leclerc, "but I really think that we need to do another step for tomorrow because I'm pretty sure that everyone has got quite a bit of margin on a Friday and also as drivers, so it's a bit of the unknown for now.
"The car looks strong, also in the race pace we seem to be good even though there was quite a bit of traffic. But the initial feeling is good. Hopefully we can do the step that we want to do from tomorrow, and have a great weekend from that."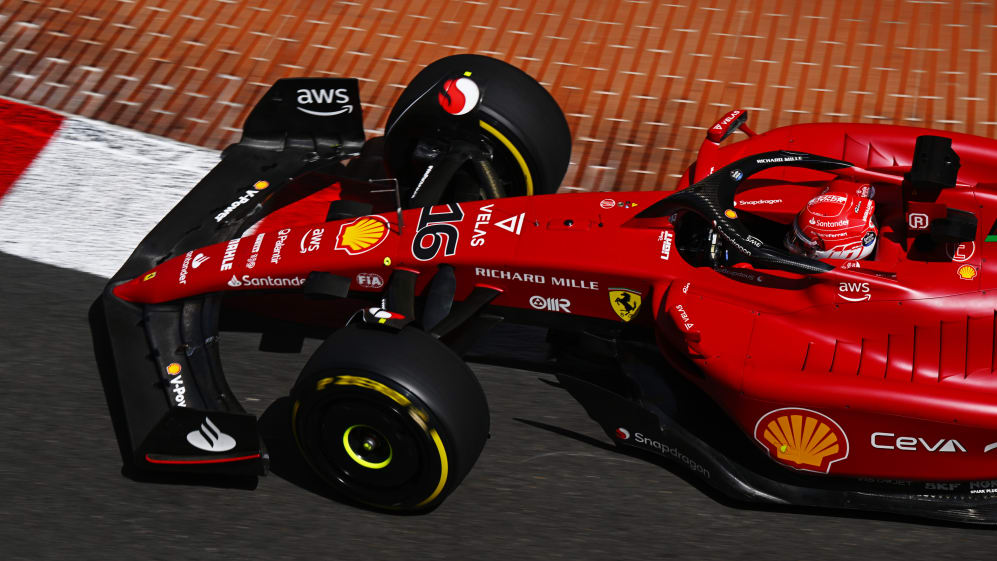 What is that step that Ferrari need to make? Leclerc took responsibility, adding that he needs to begin pushing the limits with an all-important qualifying session in mind.
READ MORE: Hamilton 'fighting the car' around Monaco as Mercedes pair target overnight improvements
"Overall, mostly driving. Driving – I took it step by step and for now it's all going well, but yes, once you put the last step in, that's where the risks are becoming higher and this we will only do in qualifying tomorrow.
"It's very tricky because the track is very very bumpy, a lot of kerb riding too, so you can really feel it's a big difference compared to last year's car, for everyone. And yes, it makes it even more challenging than before. But yes, for now, we are competitive, so I'm happy."
Sainz, who finished third in FP1 by just 0.07s to Leclerc before backing him up for a Ferrari one-two in FP2, said his team had dealt with the bumps of Monaco much better than their rivals.
"The important thing is we are competitive, we are feeling pretty good for the challenge that it is. These cars are a lot more all over the place, a lot trickier with the bumps, with the kerbs. But yes the important thing is it seems the others are struggling even more so yeah, good challenge ahead of us.
READ MORE: Red Bull 'surprised' at gap to Ferrari after Verstappen and Perez trail Leclerc in Monaco practice
"I guess we seem to be working the tyres well, and at the same time we seem to have a decent level of grip which is the important thing around here, no? And it seems like the ride, the bumps, the kerbs, seems like it is a challenge for everyone."
Leclerc has never reached the chequered flag in his home Grand Prix but will be hoping to do so for the first time on Sunday, knowing that he's just six points behind championship leader Max Verstappen in the drivers' standings.