Leclerc says he 'can't wait' to drive 'brand-new' 2024 car Ferrari have promised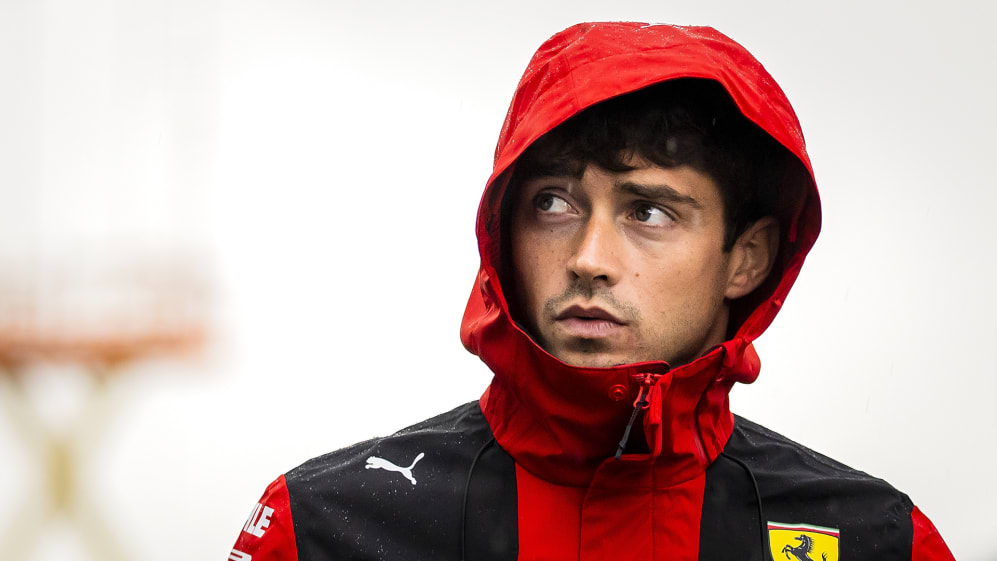 Charles Leclerc has shared his eagerness to get behind the wheel of Ferrari's next Formula 1 challenger after a particularly challenging weekend for the team at the Dutch Grand Prix.
Leclerc and team mate Carlos Sainz struggled to tame the SF-23 throughout the wet-dry Zandvoort event, with Red Bull, McLaren, Mercedes, Williams and Aston Martin all getting a car ahead of the pair in qualifying, where the Monegasque also crashed out heavily.
READ MORE: 5 Winners and 5 Losers from the Dutch GP – Who kept their head when the heavens opened?
At the same event, Ferrari's Head of Chassis, Enrico Cardile, admitted to "aero characteristics" being the main weakness of the SF-23, while promising a development revolution rather than an evolution for 2024 in a bid to return to famous marque to winning ways.
Asked what he could say about next year's Ferrari, Cardile commented: "Not a lot, but it will be very different, because developing this year's car, we realised that some architectural choices we did were not right – it was constraining the development too much.
"From there, next year's car will not be an evolution of this year's car like this year's car has been compared to last year's car, but it will be a brand-new car – different chassis with different design, different rear end to allow our aero [department] to better develop the car to achieve their targets."
Having described 2023 as "crucial" for Ferrari to "better understand" their issues, he added: "For us, it is crystal clear what we did wrong with the car… The weaknesses [are] clear, it's not a matter of understanding what we should do.
READ MORE: AlphaTauri confirm Lawson will race at Monza – and until Ricciardo is ready to return to action
"Now, for the future, it's a matter of delivering a good product which will cope with the targets we have. We are not in 'nowhere land', we know what we have to do. It's a matter of doing, it's a matter of finding the right contents of the car, the right architecture of the car to achieve the target."
When Cardile's comments were put to Leclerc in the middle of the team's tricky weekend at Zandvoort, and just after his qualifying shunt, the 25-year-old expressed how keen he is to move on from the challenges of driving the current Ferrari.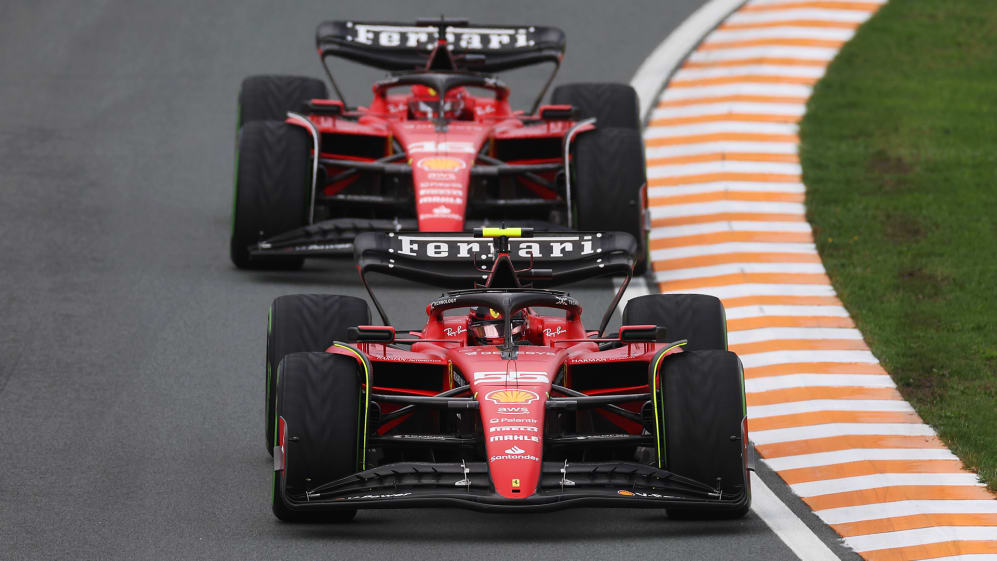 "It's great to hear that and obviously I can't wait," said Leclerc. "First, I've got a season to finish in 2023, but we can only go in another direction because at the moment the car is really difficult to drive. It's just very, very difficult to be on the limit.
"I think we are particularly struggling this weekend and even more so than what the balance would slow us down, just because we need to be so far off the limit. As soon as you get close to the limit, you just really don't know what's going to happen. That's exactly what happened in my Q3 lap, so it's a difficult situation."
F1 NATION: Verstappen makes history as Alonso returns to the podium – it's our Dutch GP review
Leclerc ultimately retired from Sunday's Grand Prix after picking up floor damage in a clash with McLaren rival Oscar Piastri on the first lap, while Sainz salvaged fifth position from a race that included wet-weather drama, Safety Cars and a red flag.
Ferrari sit fourth in the constructors' standings after 13 races, behind Aston Martin, Mercedes and Red Bull, while Sainz and Leclerc hold fifth and sixth respectively in the drivers' battle, separated by three points.