Feature
LECLERC TO FERRARI: The stats you need to know
A dream rookie season has got even better for Charles Leclerc, after Ferrari confirmed that their protege will partner Sebastian Vettel at the Scuderia next season. Here's everything you need to know about one of the biggest moves in recent Formula 1 history...
Ferrari's first Monegasque driver...
Leclerc is one of just three drivers born in Monaco to have raced in Formula 1 - Louis Chiron and Olivier Beretta are the other two – so Ferrari haven't exactly had a big pool to choose from.
So when the move was announced, not only was it an historic moment for the Italian squad - but Monaco can be proud too, with the nation set to be associated with the iconic team for the first time.
"It is a dream since a child to drive for the red cars," Leclerc revealed ahead of his home Grand Prix this year. "So hopefully this will happen one day.
"I will give everything for it to happen next year but the decision is not in my hands and the only thing I can do is give the best of myself on track and then hopefully it will be enough to consider me for the seat next year."
That dream has now become a reality - and he will proudly fly the Monaco flag.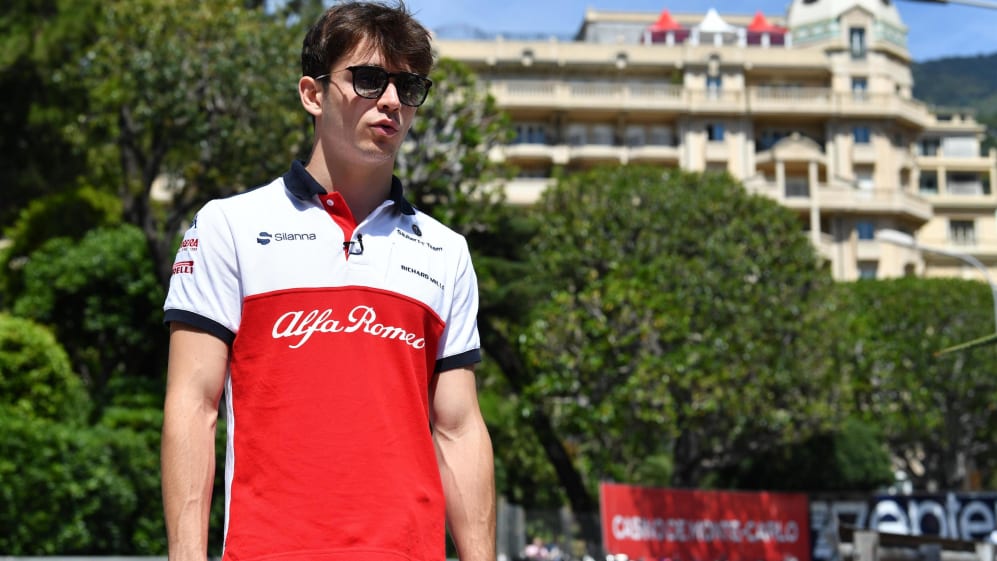 Their youngest driver since 1961...
When he gets off the line at next year's season-opening Australian Grand Prix, Leclerc will become the youngest driver to compete for Ferrari since the late Ricardo Rodriguez.
The Mexican still holds the record as the youngest ever driver to race for Ferrari, after competing at the 1961 Italian Grand Prix aged 19 years and 208 days.
He'll hold onto that record too, given Leclerc will be 21 once the 2019 curtain-raiser arrives, but it's certainly an achievement for the current Sauber star.
Not many can say they drive for Ferrari at such a young age...
The least experienced Ferrari debutant since Villeneuve...
Ferrari traditionally opt for experience when deciding their line up, but Leclerc's impressive showing this season has persuaded them to go against the grain.
The last driver they signed up was Vettel, who arrived from Red Bull in 2015 on the back of securing four consecutive world titles - and before the German, their last signing Kimi Raikkonen had previously won the 2007 championship with the squad.
Leclerc doesn't boast a CV anything like those, yet. As it stands, the exciting talent has competed in just 14 Grands Prix, with a best finish of sixth arriving in Azerbaijan.
In fact, he'll be the least experienced Prancing Horse debutant since a certain Gilles Villeneuve – who had just one Grand Prix to his name when Ferrari pinched the Canadian from McLaren in 1977.
Villeneuve, whose career would later be cut tragically short after a fatal crash during qualifying for the 1982 Belgian Grand Prix, went on to secure a maiden F1 triumph in his first full season for Ferrari.
How Leclerc will want to follow in his footsteps.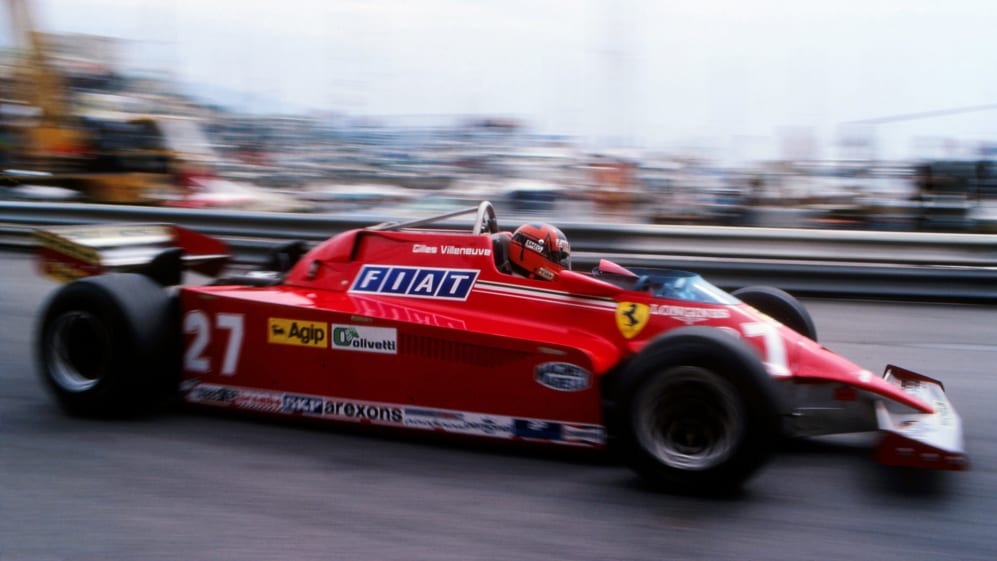 Spectacular success in his junior career
Leclerc has been making noise in motorsport since his karting days, having enjoyed success on the national and European scene, while he also competed for CIK-FIA World KZ Championship glory against a certain Max Verstappen in 2013.
He made the step up to single-seaters in 2014 with a campaign in the Formula Renault 2.0 Alps series. Success came quickly, with two wins in his first year as well as three podiums from six outings in the more competitive Formula Renault 2.0 Euro series.
For 2015, promotion to the FIA F3 Euro championship resulted in four victories and fourth place overall, and he also impressed with a second-place finish in the prestigious Macau Grand Prix.
His rise continued apace in 2016 (the year in which he became a Ferrari Driver Academy member) and he carried on winning – three times en route to the GP3 title in his rookie season.
And he couldn't break the habit in 2017, when he secured the Formula 2 crown in dominant style at his first attempt, taking seven wins and eight pole positions with Prema. By doing so, he became the only driver to win both the GP3 and F2 championships as a rookie, and - at 19 - the youngest driver yet to win the main support series to F1.
He also joined an elite club of just three drivers to have won the F2 (or GP2) title as a rookie, the others being Nico Hulkenberg (2009) and F1 champs Lewis Hamilton (2006) and Nico Rosberg (2005).
It was perhaps no surprise then, that he made the step up to Formula 1 this year. He hasn't looked back since.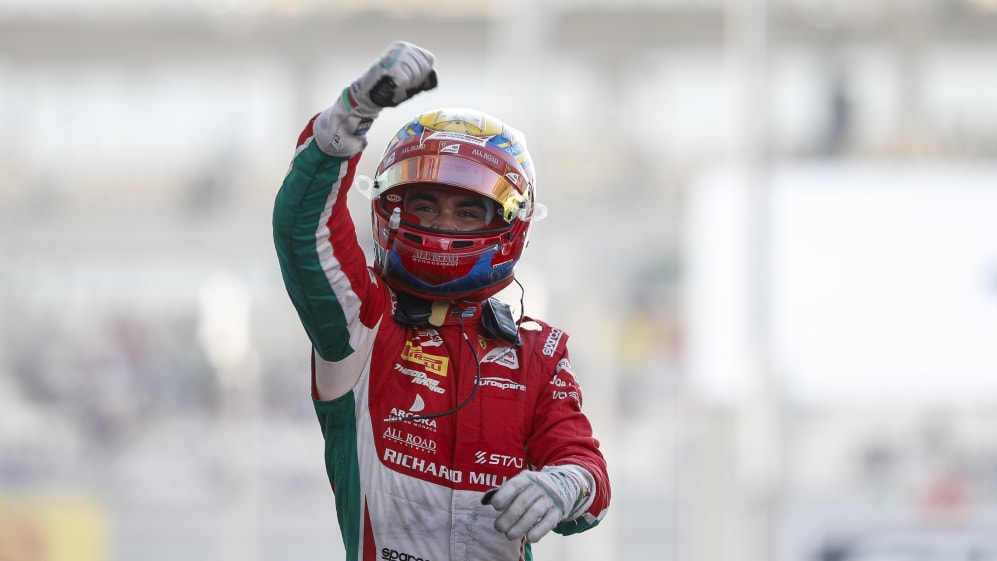 So, what persuaded Ferrari?
Leclerc has wasted no time finding his feet in Formula 1 this season, with the 20-year-old enjoying a stellar maiden season which has yielded three Q3 appearances and five top-ten finishes.
His form of late has stuttered slightly - the young Monegasque has suffered two retirements at the last three Grands Prix – but his early exploits have done enough to persuade Ferrari to promote him.
He has big boots to fill, with the experienced Raikkonen making way, but he's already proved this season that he has the ability to get the best out of his machinery.
And with better equipment to use next year, who knows what he can achieve?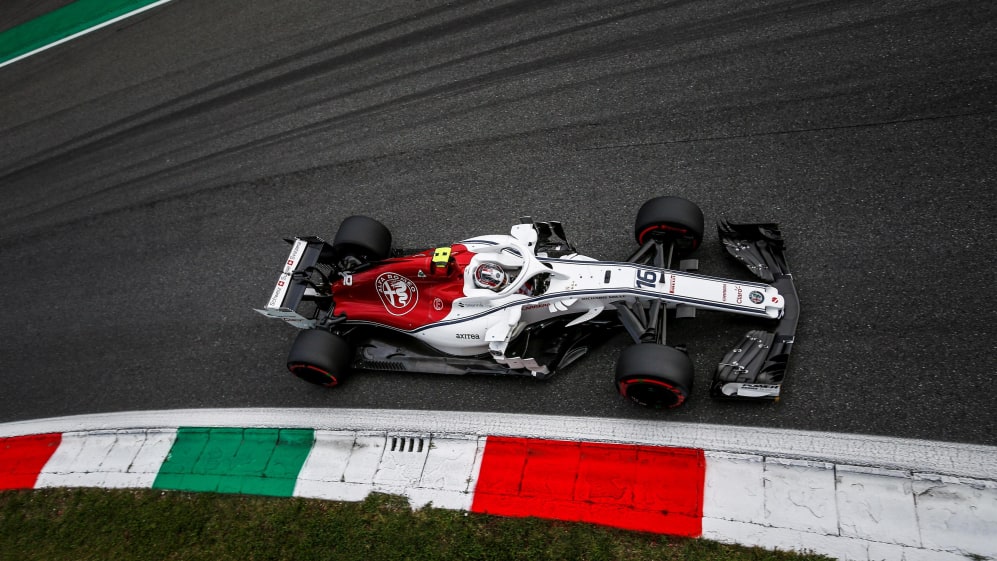 WATCH: Walking to work with Monaco resident Leclerc