Leclerc 'very happy' with personal performance in 2020, despite Ferrari's struggles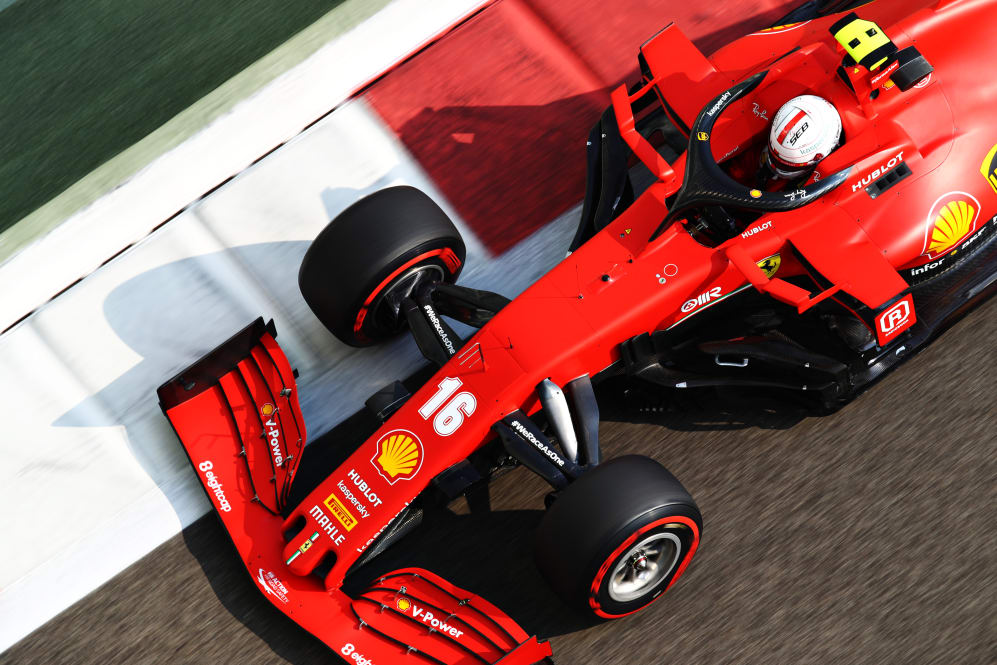 The Abu Dhabi Grand Prix summed up the travails of Ferrari in 2020, as Charles Leclerc and Sebastian Vettel finished out of the points in P13 and P14 for their fifth point-less race of the year. And Leclerc said it was a disappointing way to end a season that's been "very difficult" from a car performance point of view – but which he'd been pleased with from a personal one.
With both Ferraris starting the race outside of the top 10 – Vettel in P13 after failing to make it into Q3 on Saturday, while Leclerc started P12 after taking a three-place grid drop for causing a collision at the Sakhir Grand Prix – an attempt at some cunning strategy saw Ferrari keep their cars out under the Virtual and regular Safety Cars brought out to clear up Sergio Perez's stricken Racing Point early on in the race.
READ MORE: Dominant Verstappen comfortably holds off Mercedes to seal victory in Abu Dhabi season finale
That call allowed Vettel and Leclerc to climb up to seventh and eighth, as many of their rivals in front of them pitted. From there, though, the Ferraris lacked the speed to challenge, with Leclerc and Vettel eventually falling to 13th and 14th at the flag after their stops, both drivers beaten by the Ferrari-powered Alfa Romeo of Kimi Raikkonen in P12.
"There was no pace today in the car unfortunately," said Leclerc. "We did a strange strategy, but in the end, this wouldn't have changed much, we were just not quick enough. At the end of the year, I wish I could finish the season on a high. But it didn't happen.
"I don't know where we were at the Safety Car but probably P13 or P12," added Leclerc when asked if it had been a mistake to stay out while the race was neutralised. "We would have come in, we would have gotten out in the same position and we wouldn't have had the overtakes, so in the end… it wouldn't have changed much.
"It's a shame to finish the season like this. It's been a very, very difficult season, but I'm looking forward to next year to see if we did some steps in the right direction… I hope we will have a better car next year."
READ MORE: 'I will miss them' – Vettel says forgettable final race for Ferrari made memorable by farewell gestures from the team
Despite 2020 having undoubtedly been difficult for Ferrari – whose well-publicised loss of power unit performance has seen them go from taking pole positions and wins in 2019 to often struggling to make Q3 in 2020 – Leclerc has frequently outdriven his machinery, claiming two podiums and ending up 65 points clear of out-going four-time world champion team mate Vettel in eighth place in the drivers' standings.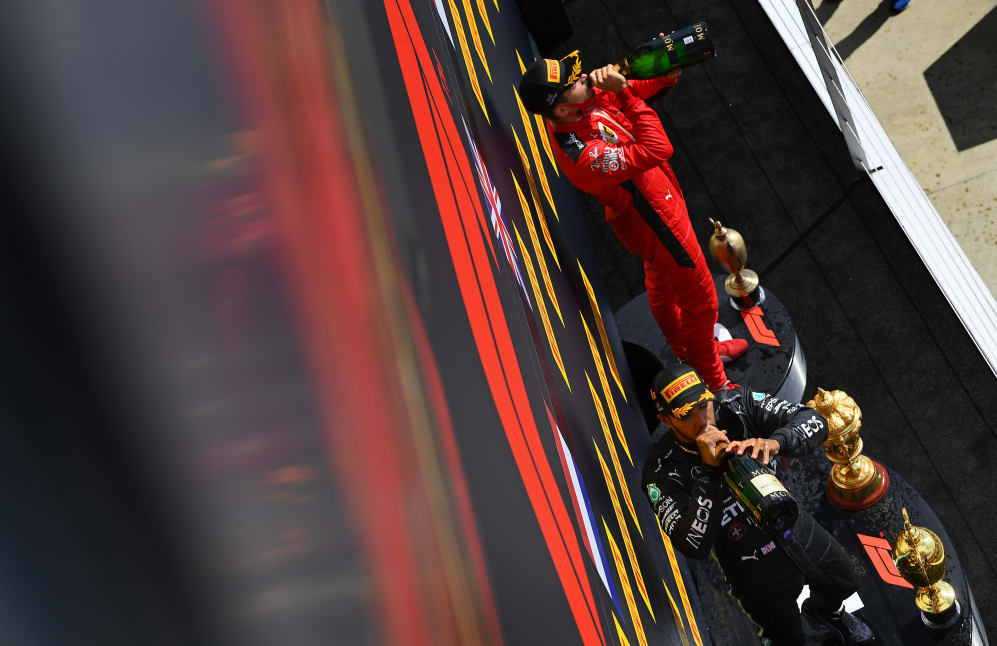 And Leclerc confirmed that he'd at least been satisfied with his own performances in 2020, after what was only his third season in the sport.
"I'm very happy overall personally with my own performance," said Leclerc. "I've taken quite a bit of risks this year, but most of the time, they've paid off and today when I [look at] the championship, it's not like there's much more [that I could have done]. So very happy with this year.
MUST-SEE: Vettel serenades Ferrari with Italian song after final race with team
"It's been great to have Seb on the other side of the garage for two years; he's an amazing person, an amazing driver too, and he pushed me to perform better and improve," added Leclerc, who'll be partnered at Ferrari by Carlos Sainz next year. "And on Carlos, I'm very happy for him to join the team. It's a great opportunity for him. He's very consistent in races too, as he's shown over the season, so it's going to be a big challenge for me and I'm really looking forward to it."
Oops! Error retrieving Twitter post