Legendary Ferrari engineer Mauro Forghieri passes away aged 87
Mauro Forghieri, who presided over the design of numerous championship-winning Ferraris from 1963-87, has passed away at the age of 87.
Born in Modena, Forghieri followed in his father's footsteps to join Ferrari after graduating from the University of Bologna in 1959, and by the age of 27 he rose to become the racing marque's chief engineer in October 1961 – helping the Scuderia recover from losing talent to newcomers ATS.
READ MORE: Under the bodywork of the Ferrari 312B3
With the Ferrari 158, Ferrari and John Surtees won the titles in 1964. Forghieri swiftly consolidated his legacy with that year's Le Mans-crushing P series cars. Sportscar success would continue but Ferrari would have to wait for more F1 title glory until 1975, when the transformative, transverse-gearboxed 312 T secured the titles for them and Niki Lauda, beginning a golden period for the team.
In total, Ferrari won seven constructors' championships and four drivers' championships under the design tenure of chief engineer-turned technical director Forghieri.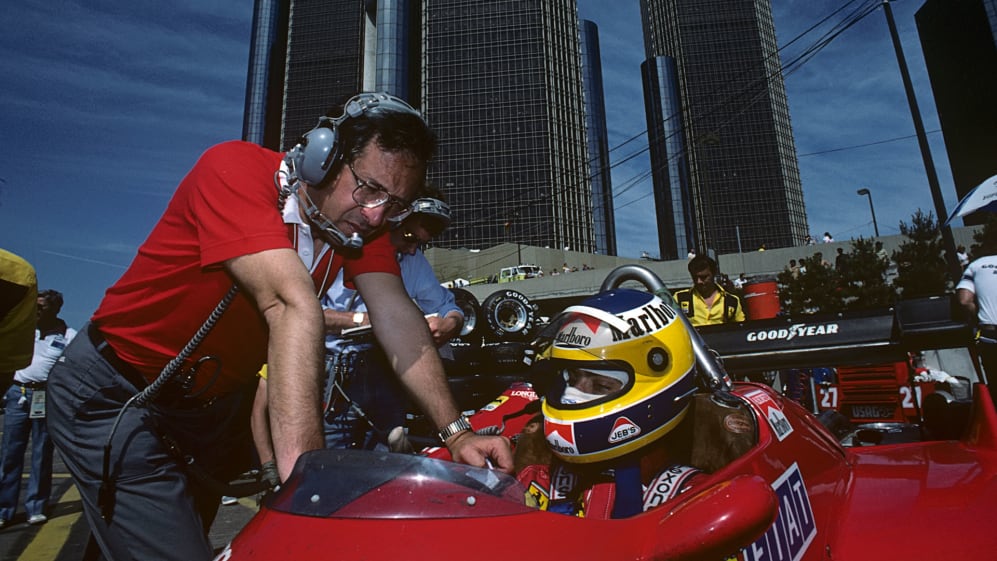 After 27 years with the team, the Italian engineer departed for Lamborghini in 1987 to design their V12 engine that almost powered Ayrton Senna and McLaren in 1993.
Forghieri would leave Lamborghini in the early '90s but kept a keen eye on the racing and automotive worlds with projects such as the Oral Engineering Group, with clients such as BMW and Ferrari.
With a lasting legacy of innovative, often beautiful designs, Forghieri ultimately played a crucial role in securing Ferrari's fortunes through almost three decades on the track.