Interview
Lewis Hamilton Q&A: Friday form shows Sunday is wide open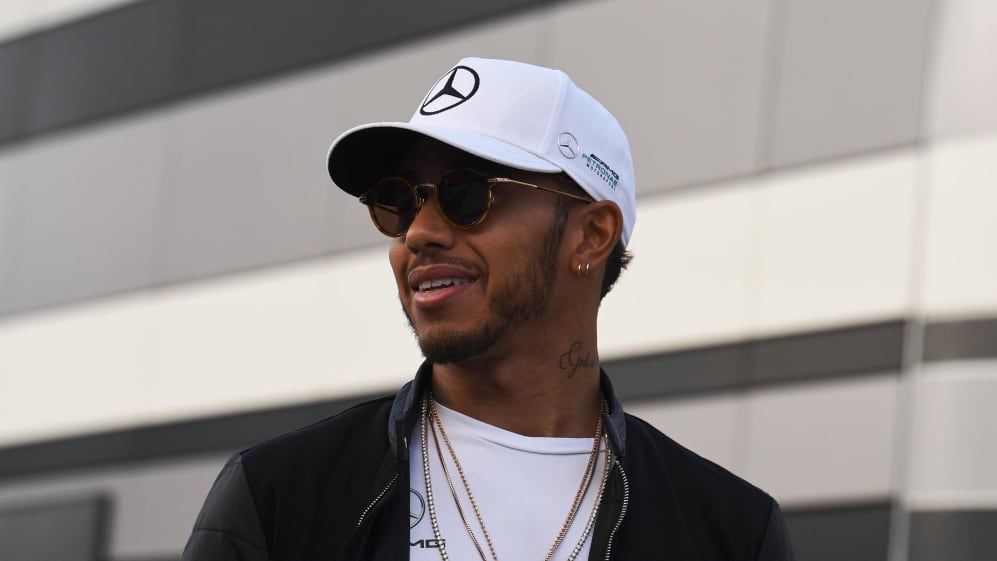 No team other than Mercedes has so much as led a single lap in Sochi coming into this year's race, so unsurprisingly the Silver Arrows were quickly installed as the pre-race favourites, despite trailing rivals Ferrari in both championships. But with the Prancing Horse topping both practice sessions on Friday, Lewis Hamilton says no one should be banking on an easy Mercedes win again this year…
Q: Lewis, Sochi is branded as a 'Mercedes track', but after today's running how likely is it that a Mercedes will win here again?
Lewis Hamilton: Well, very obviously from what we've seen today we have to find time on the track for tomorrow. One of our paramount aims will be to get more temperature into the rear tyres. This track has a special tarmac where tyre degradation is not so much the issue but getting the temperature into the rear tyres is. After analysing the data this evening we will discuss how to go about the setup as we definitely have to change things to be able to fight back tomorrow - and more importantly on Sunday.
Q: So no done deal?
LH: There is no such thing as a guarantee for winning - not even here! If we win this weekend then it will be because we have worked very hard for it and not because of the opinion that people have that this is a 'Mercedes track'! We have to earn it fair and square! We have to find some changes that will help us get back to the strength that we had and that Ferrari obviously has at this very moment. I am sure that we will achieve it - and in one thing people are right: this is a different track to Melbourne and Bahrain - so everything is blown wide open for Sunday!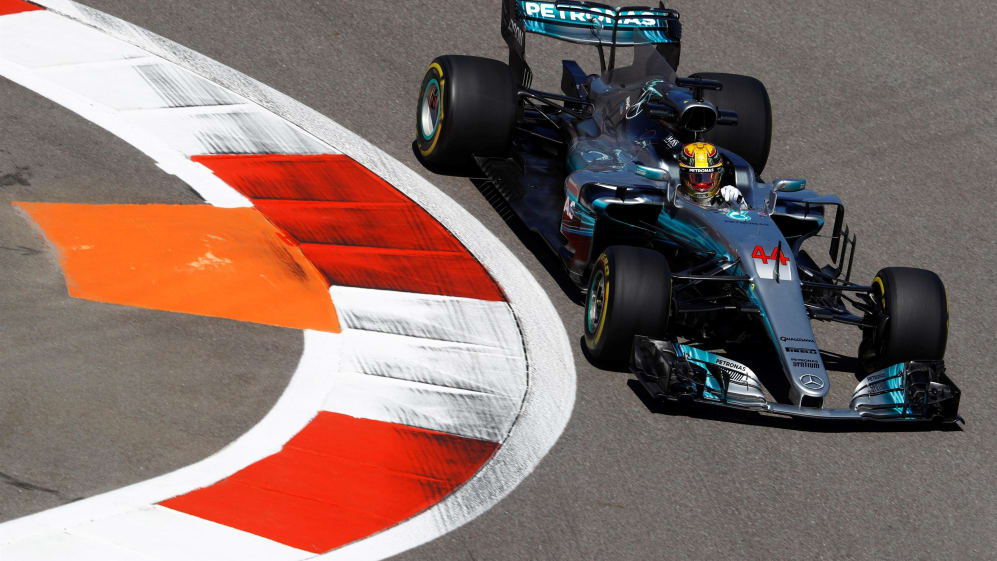 We have to find some changes that will help us get back to the strength that we had - and that Ferrari obviously has at this very moment.
Q: No other car but a Mercedes has led in a race here…
LH: …and one thing I would agree: the DNA of the car is pretty much the same to the previous year. But the tyres are completely different, and that makes the setup completely different. So we cannot just take the setup of last year and bring it to this year's car. That would be the direct way of losing the race!
Q: Winning only one out of three races so far - what does that mean for you?
LH: Not much. The question should be: what will it mean to fight back? That I have to be on my personal top level! And as for the team, I know that we have what it takes. The fact that we are no longer alone out there when it comes to title chances does not mean that we have lost it. I don't believe that we have to take it as God given that Ferrari is now ahead. That we will have a two horse race for the championship this year doesn't really change so much: we have to get back to where we were last season - that is all. And that is at the very top!
Q: You are somebody who spends a lot of time in the United States. Now there are rumours circulating about a possible Grand Prix in New York. What do you think about that?
LH: Racing in New York? That would be cool! A New York Grand Prix is definitely a race that we should have on the calendar. F1 should have a minimum of two races in the US - and one being New York would be just amazing. It is such a fantastic city and racing in New Jersey with the New York skyline as a backdrop - it can't get better. And who says that it must be a night race? Driving into the sunset would be absolutely awesome as this time of the day is one of the best moments in the Big Apple!