Podcast
LISTEN: Damon Hill explains why we saw so many errors in Imola on this week's F1 Nation podcast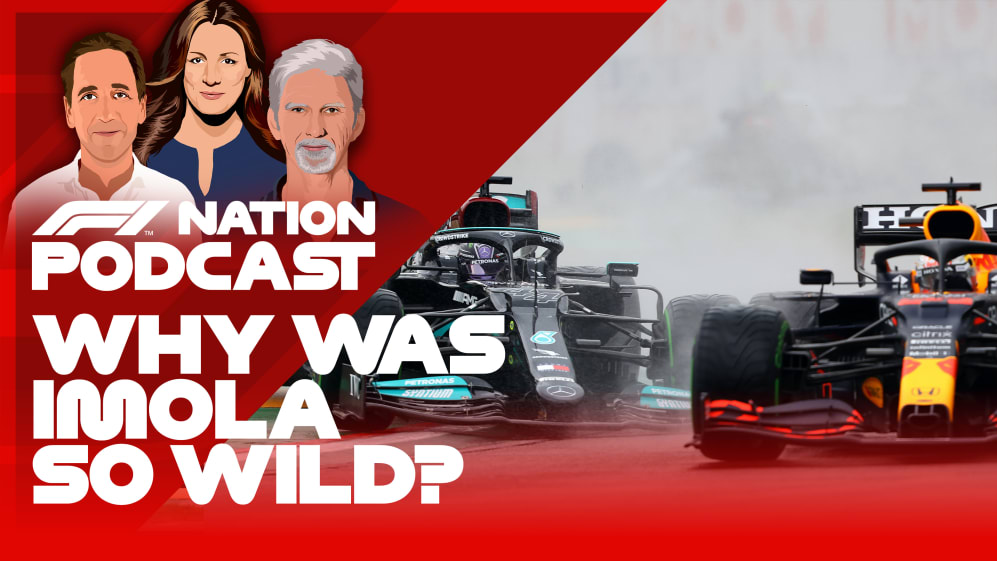 The Emilia Romagna Grand Prix certainly was a wild one, with action aplenty even before the lights went out! And on this week's episode of F1 Nation, 1996 World Champion – and double Imola winner – Damon Hill gives his thoughts on why we saw so many driver errors.
Tom Clarkson, Natalie Pinkham and Hill also discuss the latest chapter in the growing Hamilton versus Verstappen rivalry, give their thoughts on Lando Norris's heroic race and, of course, that big incident between George Russell and Valtteri Bottas.
There's also chat on Yuki Tsunoda (including a behind the scenes anecdote), Ferrari and Miami before Hill answers YOUR questions in the latest edition of Ask Damon.
You can listen to the full show in the player below, or on Apple Podcasts, Spotify, Google Podcasts, Amazon Music, or your favourite podcast app.
And don't forget, if you want to ask The Champ a question, send a voicenote to AskDamonHill@gmail.com