Podcast
LISTEN: The F1 Nation crew debate the Portuguese Grand Prix - and whether Verstappen can hit back in Spain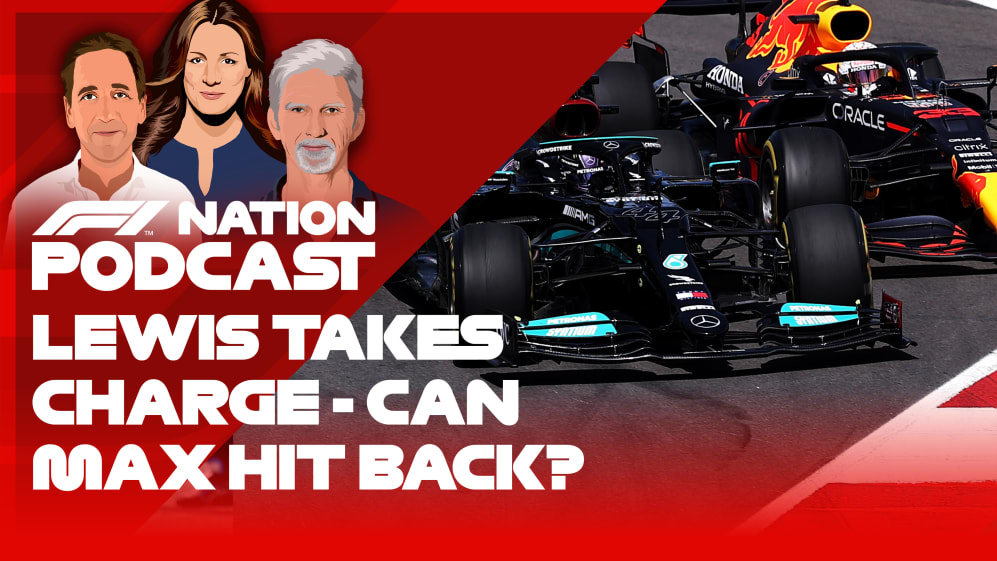 This week's episode of F1 Nation is out as Tom Clarkson and Natalie Pinkham pick apart the Portuguese Grand Prix – with one burning question as they preview the Spanish Grand Prix...
And that burning question, of course, is whether Max Verstappen can bounce back after Lewis Hamilton's win at Portimao?
READ MORE: 6 Winners and 6 Losers from the Portuguese Grand Prix – Who was on form in Portimao?
TC and Pinks look at every massive moment from that Portuguese round with the help of F1 senior writer Lawrence Barretto – who also examines Ferrari's form and Kimi Raikkonen's race-ending error – in the latest episode.
There's more, as French F1 journalist Julien Billiotte looks at the impact his compatriot Pierre Gasly has made in France, tells us why we shouldn't underestimate his team mate Yuki Tsunoda, and takes a microscope to Alpine's first three races with Fernando Alonso at the wheel.
Listen to the podcast in full in the player above, or on Spotify, Apple Podcasts, Google Podcasts, Amazon Music or your favourite podcast app.