Podcast
Listen to George Russell on why he nearly moved to DTM, and the life-changing call that got him into F1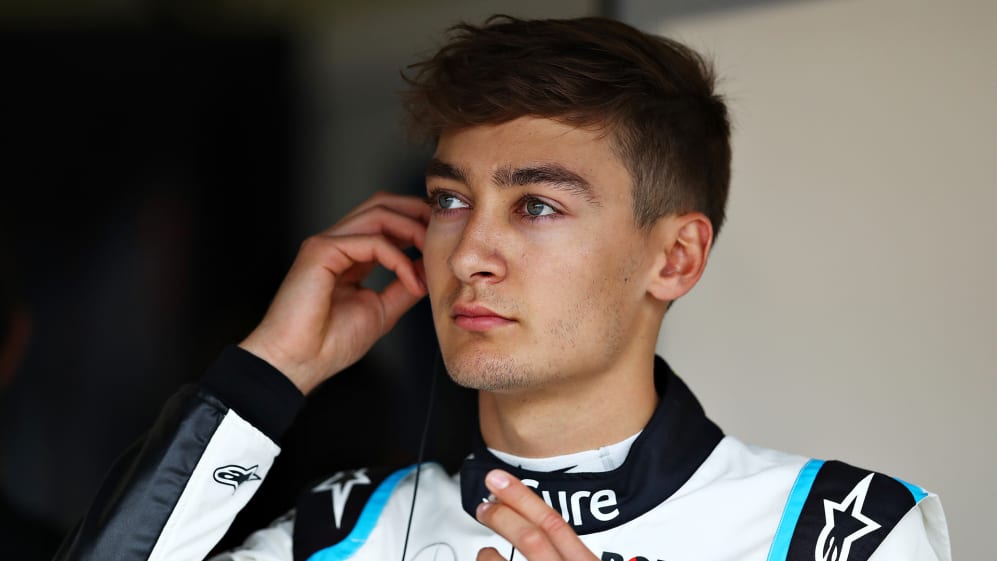 The bathtub of his parents' house was where George Russell's life changed forever. It was there, in 2016, that he received a call from the manager of Mercedes' junior driver programme, handing him the opportunity to be associated with the top team in Formula 1. And as the 22-year-old reveals in the latest episode of our Beyond The Grid podcast, he hasn't looked back since…
That phone call came from Gwen Lagrue, the manager of Esteban Ocon, who in January 2016 began working as Mercedes' Driver Development Advisor – at a time when then-F3 racer Russell was being courted by BMW for a drive in the German touring car series, the DTM.
"I'd actually been unofficially the reserve driver for BMW in DTM," Russell tells Beyond The Grid host Tom Clarkson. "I did a rookie test with them and that went incredibly well, and I was on the verge of signing a full-time race seat deal with them in the DTM [for 2017].
"By this point, I'd sort of accepted I didn't have any backing to help me get to Formula 1. At the time, none of the Formula 1 teams were overly interested and I was pretty settled to say, this is DTM, it was a huge salary, it's probably the next best thing to Formula 1 and I was committed to going down that route.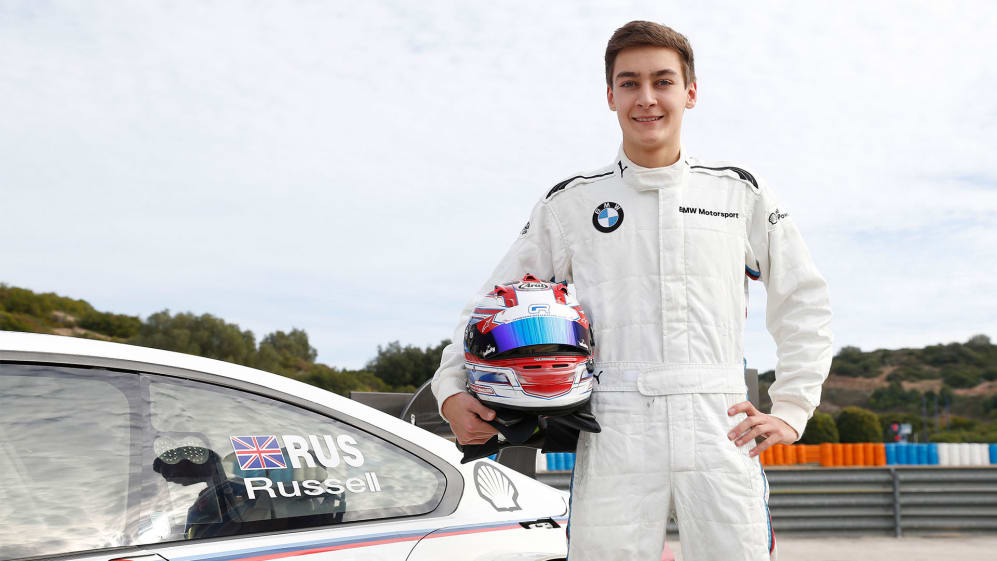 "One day I was just laying in the bath and I got a phone call from a French guy called Gwen Lagrue… He said to me, 'Hi George… I've just started working with Mercedes and you're the first guy I want to sign.' And that's where it started, in the bath back in 2016! The conversations were ongoing, I signed a contract that started in 2016, and officially became a driver at the start of 2017."
READ MORE: Why Virtual GP series win says more about George Russell than you may think
Russell would go on to repay Lagrue and Mercedes' trust, winning the GP3 and F2 titles in 2017 and 2018 before graduating to F1 with Williams in 2019. Following an impressive rookie season with the struggling icons, Russell had been considered a potential candidate for a move to the Mercedes squad for 2021.
But after announcing that he would be remaining with Williams for next season, Russell admits in the episode that going up against Lewis Hamilton this early in his F1 career could have been a mixed blessing.
"Being put in the car next to one of the best drivers ever, who's been in the same car, the same team for seven years, the same engineers – it would have been a tall order," says Russell. "I've got confidence and faith in myself [but] who knows how that would have gone.
"I've got full confidence in Mercedes that they are fully supporting me," he adds. "They've made that clear from day one.
"Obviously a lot of people can think what they want following recent decisions but... nothing has changed in my relationship with Toto [Wolff, Mercedes Team Principal], with the guys at Mercedes – me and Toto had a long socially distant breakfast together last week, a couple of hours talking about everything, and like I say, I've got full faith in everybody there that I'm in their minds, and as long as I perform, they will hopefully give me an opportunity."
Listen to George Russell discussing his career in the latest episode of Beyond The Grid in the player above, or on Spotify, Apple Podcasts, or your favourite podcasting platform. And to make sure you never miss an episode, be sure to hit subscribe to have a new episode delivered to your device every Wednesday.