Feature
Why Virtual GP series win says more about George Russell than you may think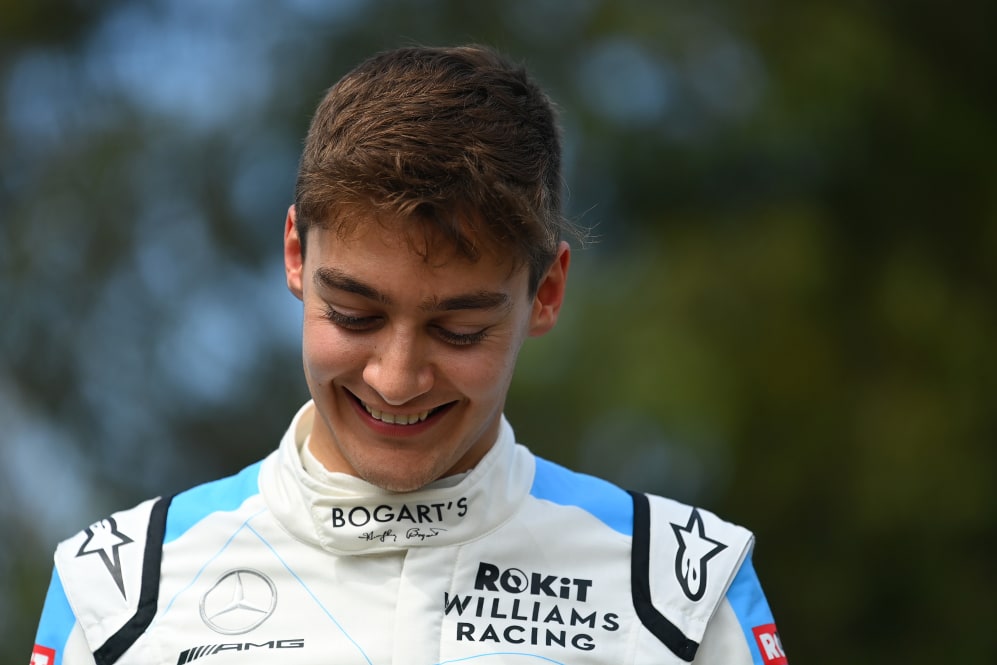 Winning is not everything. Winning a computer game is certainly not everything. But in the case of George Russell, winning the F1 Esports Virtual Grand Prix series is definitely not nothing.
Make no mistake, this championship win will not demand centre stage in the Williams racer driver and Mercedes junior's trophy cabinet, nor will it change his immediate fortunes when he returns to the day job, racing a real Formula 1 car around a real Grand Prix track.
But all publicity is good publicity. People are now talking about Russell. And while it may only be a game, his success will have had some less-tangible benefits.
READ MORE: Virtual Grand Prix wins are reminding people what I can do, says Russell
Racing drivers exist to win not just on the track but everything they do. Whether it's a game of backgammon, a Zoom quiz or a virtual racing series against your real-life on-track rivals, victory is what matters, otherwise what is the point in even taking part?
Russell approached this series like it was real. Starting on the backfoot, having not had a simulator rig set-up when the F1 Esports series kicked off, he piled in the hours for practise. He even garnered advice from Williams' professional esports racers. After a slow-ish start on his debut, he practised even more, and his progress accelerated, culminating in four successive victories to end the series.
This work ethic had already been evident internally at Williams during his debut season, now it was more visible as the results were race wins, rather than 18th or 19th. This game was giving him a platform to showcase his mental strength, supreme determination and ability to apply himself to conquer a new challenge.
READ MORE: Russell makes it four wins from four in series finale Virtual Canadian GP
These are all attributes which Mercedes, who have backed him since 2017, and Williams, who signed him on a multi-year contract ahead of last season, will be delighted to see.
They won't be expecting him to carry those results into F1 when the season starts next month, but both – along with Russell – will hope the confidence and to some extent momentum he has gained will help him kick on in his development in what will be a crucial year for him.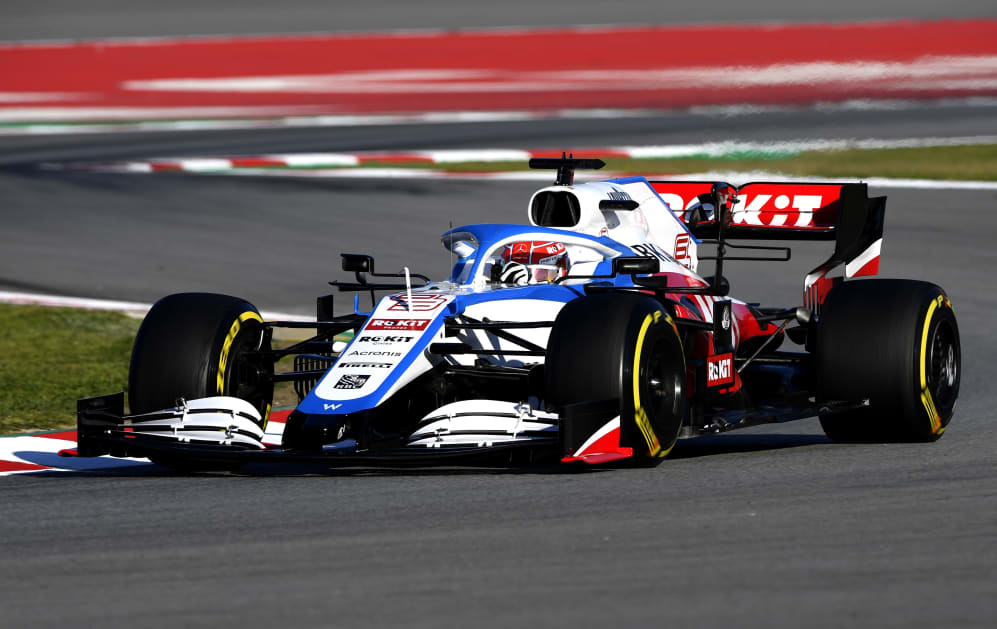 Making the most of an opportunity
The 22-year-old may have spent much of his debut campaign in 2019 racing off the back of the pack, his Williams no match for his rivals. But he did what he could with what he had, beating team mate Robert Kubica in every single qualifying session of the year and impressing the team with his race day speed. He ended the year with a finishing average position of 15.5, 1.5 places better than Kubica. Not bad for a rookie.
He quickly built a strong rapport with the team, allowing for honesty that helped identify problems more rapidly. There was no dancing around an issue – just brutal straight talking, as you'll see during episode nine of Netflix's Formula 1: Drive To Survive, which in turn led to solutions being found quicker.
READ MORE: 5 of our favourite moments from Netflix's Formula 1: Drive to Survive Season 2
"We built a strong and close relationship early," says Russell, as we chat in the Williams hospitality unit during pre-season testing. "It's very honest and open, which allows me to be direct to the point when it's needed. When I need to get a thought across, sometimes you've just got to say it.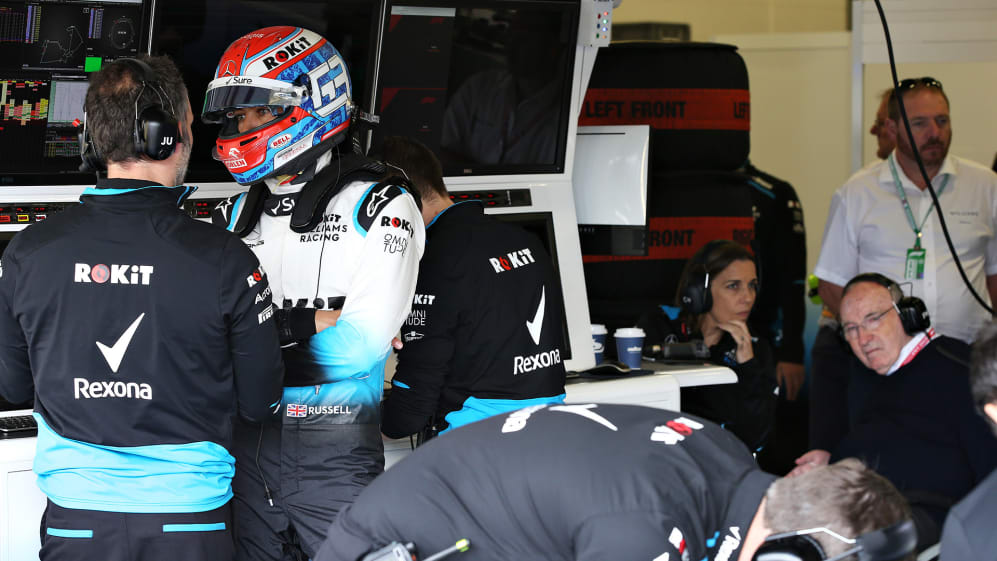 "Likewise, same for them to me. There were times when I was struggling in certain aspects with my driving, with certain procedures, and they would give me a kick up the ass and I felt like I needed it. We have that relationship and ultimately it's very beneficial for both parties."
While Williams appreciate this will be another challenging year, they are hoping to at least be part of the midfield pack, rather than cut adrift of it.
Data from testing suggested they have closed the gap and while it's still going to be challenging, Russell is hoping to have the opportunity to indulge in some wheel-to-wheel racing and show onlookers that he the potential for a long and successful career in F1.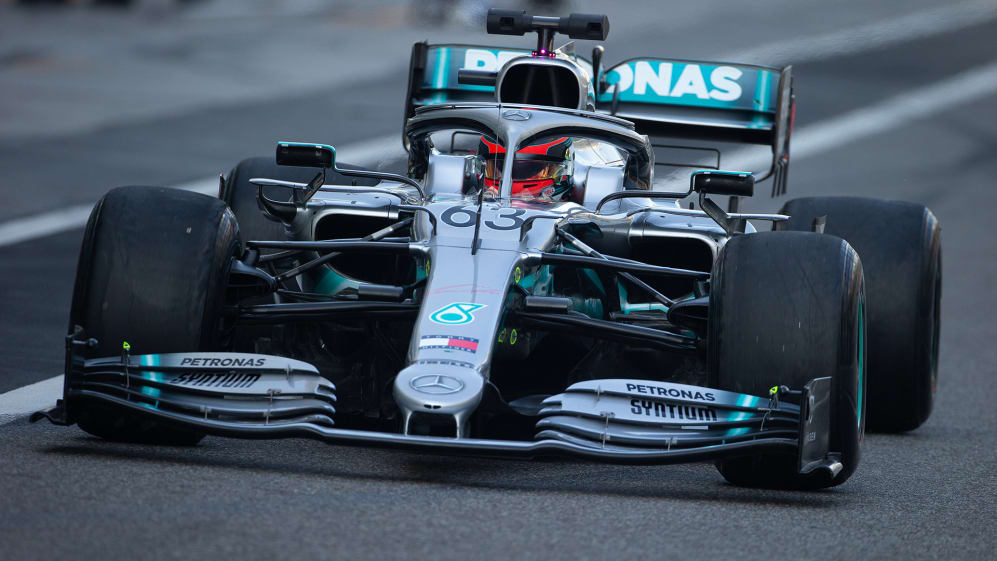 Utilising links with the world champions
Among those keeping and eye on him are Mercedes, who took Russell under their wing and into their junior programme at the start of 2017. He went on to win the GP3 and F2 titles – each at the first attempt – with the Silver Arrows then instrumental in helping him make the step up to the F1 grid with the Mercedes-powered Williams team.
"Mercedes have a massive involvement still," says Russell. "I'm in contact with them every week. They keep an incredibly close eye on everything I do – from fitness and nutrition to on track and media. They are absolutely on it from that front.
"It's great that I have got a brand such as Mercedes around me who are trying to maximise my potential, I'm incredibly fortunate to be in that position. It's a fantastic opportunity."
READ MORE: Toto Wolff explains Mercedes' driver plans – and doesn't rule out Vettel swoop
Last year was a challenging one, which was tough particularly on the mental side as the Williams car lacked outright performance to the extent that Russell risked becoming demoralised. This is where his support network kicked in.
"Mercedes are always there when I need them," he adds. "Last year mentally was not an easy season, and they were there to give advice whenever possible. They have seen junior drivers in the past go through similar situations and learning from their experiences."
Mercedes Team Principal Toto Wolff is also always on the end of a phone if Russell needs to talk. Often, though, it's Wolff who makes the first move.
"My relationship with the guys at Mercedes is extremely good. I can call Toto or whoever it may be to discuss anything," says Russell. "We don't ever talk about technical side of things with the car, as there are strict rules on that front and I don't want to risk anything from their side to us.
"I don't ever ask them for any info, as I don't want to put them in a difficult position, but they are advising me on a personal side of things. Toto is full of wisdom, and often I'll get a call out of the blue, incredibly random, just giving advice. Having someone like him is amazing for me."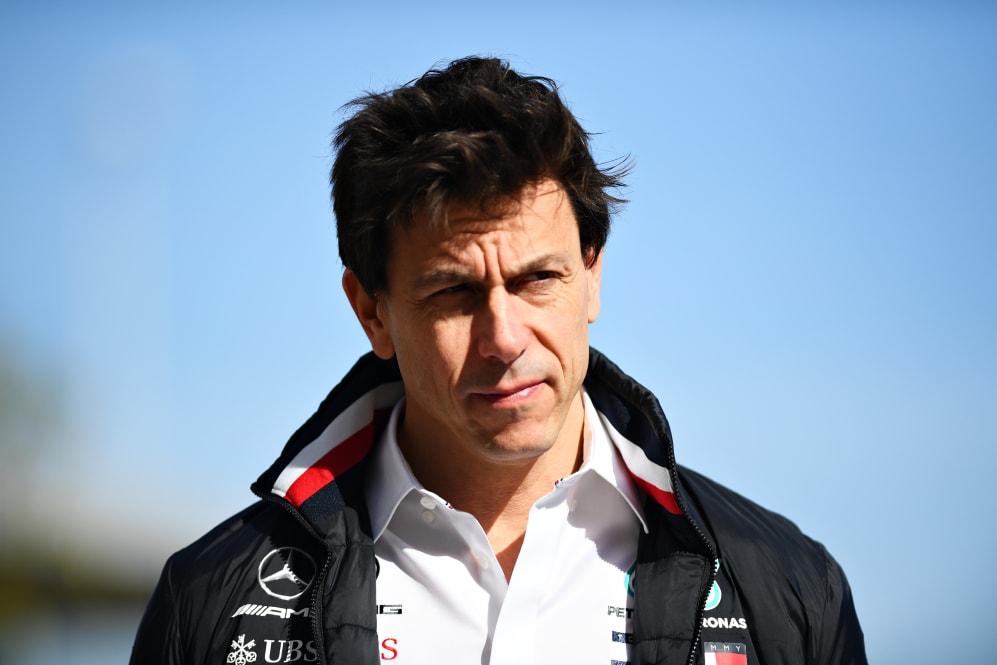 Keeping himself in the Mercedes conversation
Russell's name was mentioned when Wolff discussed the Mercedes' team's 2021 line-up in recent weeks, the Austrian making it clear that the Silver Arrows are keen to prioritise working with their own drivers Lewis Hamilton, Valtteri Bottas and Russell, though others such as Sebastian Vettel are in the mix even if perhaps unlikely to join the team.
The fact that Russell is even being mentioned to drive the sport's current best car is a measure of how impressive his opening F1 campaign was. But he realises he still has work to do, the Briton using the team's unwavering desire to continue to be the best to drive himself on.
"So far, Mercedes are relatively pleased with the job I'm doing," he says. "It never can be good enough. They are a true example of how they are just pushing, always looking for more, and they expect that from their engineers, designers, drivers.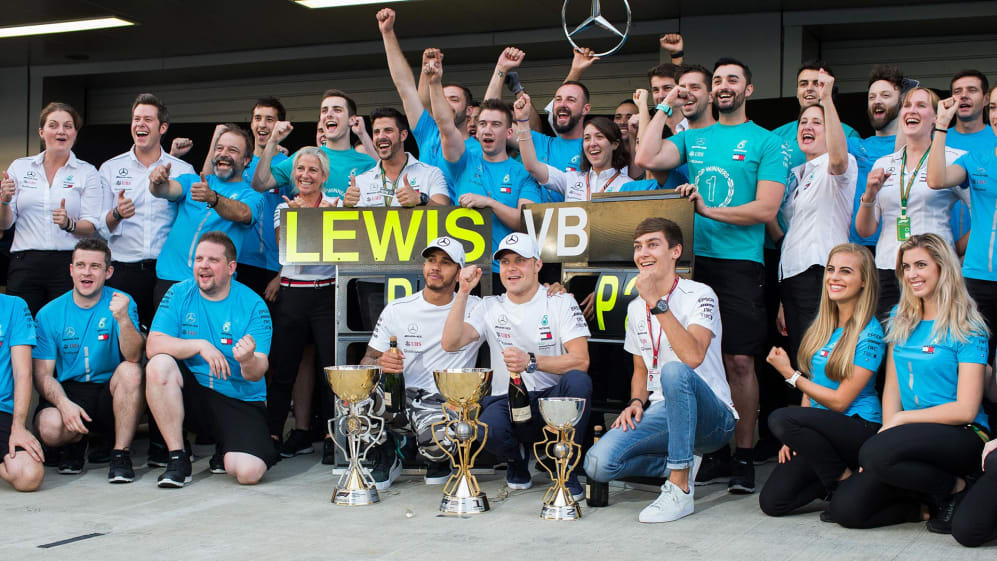 "They are always looking for a way to be better. I've really taken that approach and philosophy onboard with myself. I know I'm capable of doing the job, but I can't just sit there and fully rely on that. I need to push myself."
It would be easy to get swept up in the drama, and the prospect of getting his hands on machinery capable of winning the world championship, but Russell isn't letting it faze him, nor is he putting extra pressure on himself.
"Every year is a big year," he says. "Any driver who becomes complacent loses their seat. There's always a younger kid out there dying to get into F1, who is working and doing everything they can to get there. You never get a second opportunity in F1.
"I'm going out there to do the best job possible every time. I know if I perform to the level I know I'm capable of performing to, there'll be opportunities on the table."
READ MORE: Hamilton gave me crucial racing advice – and I want to make him regret it, jokes Russell