Podcast
Listen to Mika Salo on life as a super sub, giving up certain victory, racing through injury and more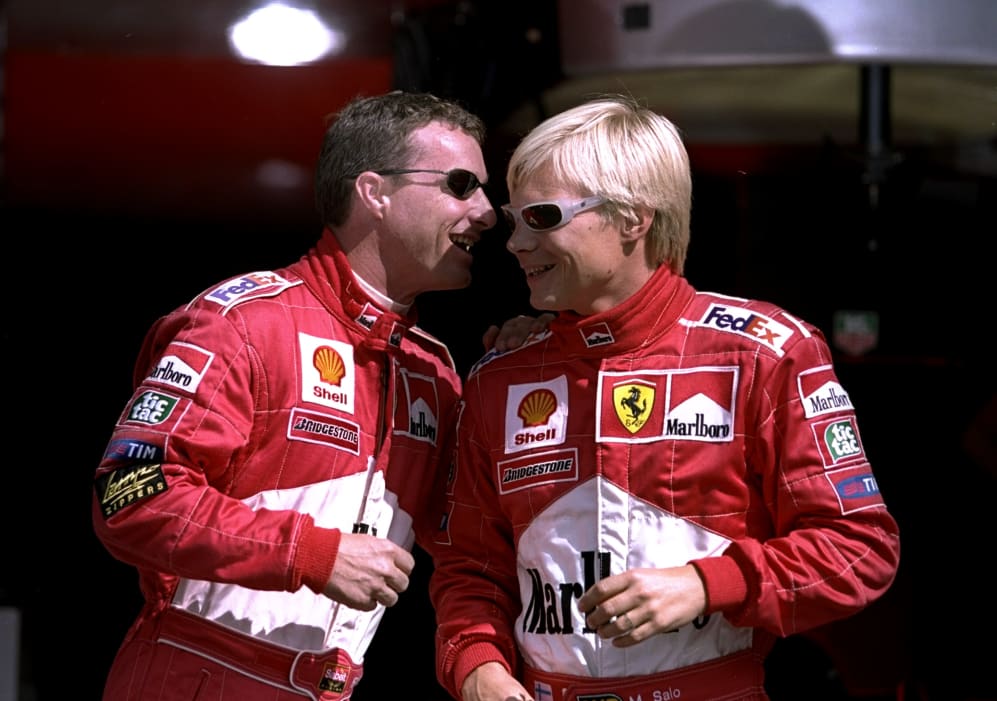 Winning in F1 is incredibly hard – giving up a certain victory is even harder, as this week's guest on F1 podcast Beyond The Grid can attest…
Many people will remember Mika Salo from his time as a super sub for Ferrari when, 21 years ago, he was drafted in ahead of the Austrian Grand Prix to replace Michael Schumacher, who'd broken his leg at the previous race in Silverstone. Racing alongside title contender Eddie Irvine, Salo starred, most memorably in his second race in red in Germany where he was faster than his team mate, but was asked to move over while leading to give Irvine maximum points.
That was just one of the topics on the list when host Tom Clarkson sat down with the Finn, a veteran of over 100 races who also frankly discussed his stints with Toyota, Lotus and BAR.
There are also great anecdotes about his secret trip to Ferrari HQ before he signed, being on lockdown in Jean Todt's house, his life as an FIA driver steward, plus – of all things – racing with a hole in his lungs...
You can listen to the full show via the player above, or listen and subscribe on Apple Podcasts, Spotify or your favourite podcast app.