Podcast
Listen to Sebastian Vettel reflect on his career and life outside F1 on Beyond The Grid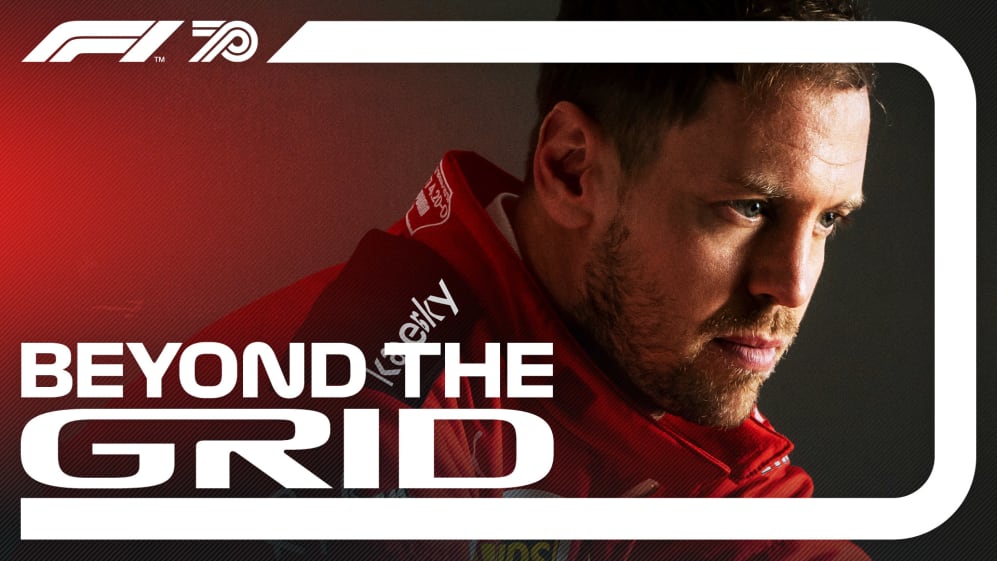 He's a four-time world champion and racing icon, yet Sebastian Vettel's fiercely private nature means we don't know as much about him as we do many of his rivals, whose lives are often plastered all over social media. But on this week's epsidoe of F1 podcast Beyond The Grid, you can get to know the Ferrari driver a little better...
The German racer sat down with host Tom Clarkson at the recent Russian Grand Prix, and was in a reflective and philosophical mood.
Amongst the topics discussed were how his attitude to F1 - and winning - has shifted over his 250 Grand Prix starts, how he likes to spend his time away from the track, getting his thoughts on leaving Ferrari and joining Aston Martin, and learning his views on risk, happiness, the environment and parenthood.
You can listen to the full show via the player below, or alternatively via Apple Podcasts, Spotify or your favourite podcast platform or app.
To make sure you never miss an episode, subscribe to Beyond The Grid via Apple Podcasts, Spotify or your favourite podcast app and you'll have a new episode delivered to your device every Wednesday.