Podcast
Listen to the best bits of Beyond The Grid in 2019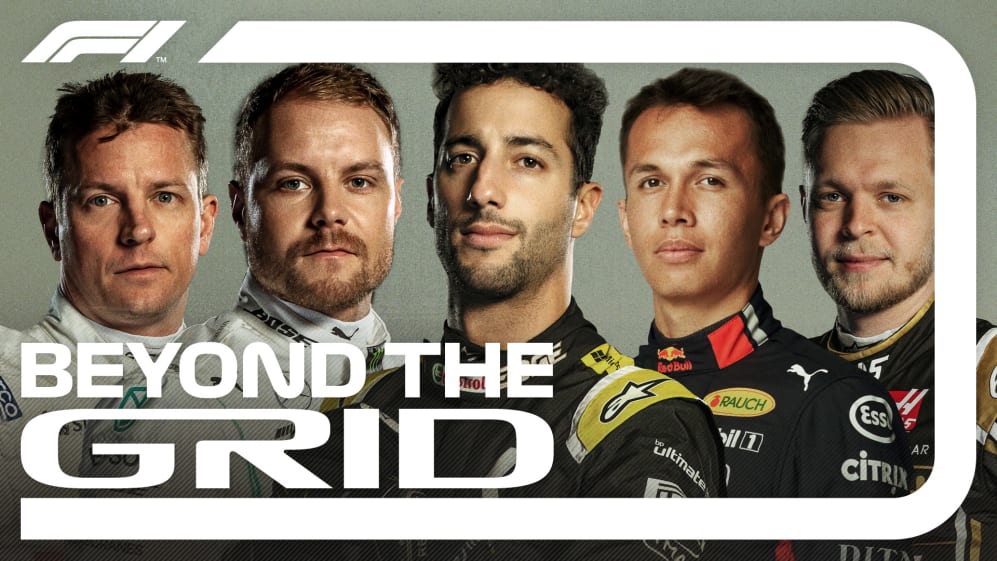 Season 2 of F1's official podcast - Beyond The Grid, supported by Bose – has once again witnessed host Tom Clarkson in conversation with the great and the good of Formula 1, from an extremely rare long-form sit down Kimi Raikkonen in March to the hilarious chinwag with Daniel Ricciardo last week.
This week we bring the curtain down with a look back on Tom's favourite moments of the year, including contributions from both of the drivers above, plus legendary commentator Murray Walker, Jenson Button, Rubens Barrichello, David Coulthard, Mika Hakkinen, Mario Andretti, Alan Jones, Tony Brooks, James Allison, Bernie Ecclestone, Gordon Murray and Derek Warwick!
You can listen to the full show using the player below or via your favourite podcast app - and don't forget, the back catalogues of Season 1 and Season 2 are still available for your listening pleasure!
Plus, you can win one of two pairs of Bose Noise Cancelling Headphones 700, in either stylish black or futuristic silver, by heading to f1.com/bosecompetition
To make sure you never miss an episode, subscribe to Beyond The Grid via Apple Podcasts, Spotify or your favourite podcast app and you'll have a new episode delivered to your device every Wednesday.