Podcast
Daniel Ricciardo on Austria turning point, relationship with Max, leaving Red Bull & more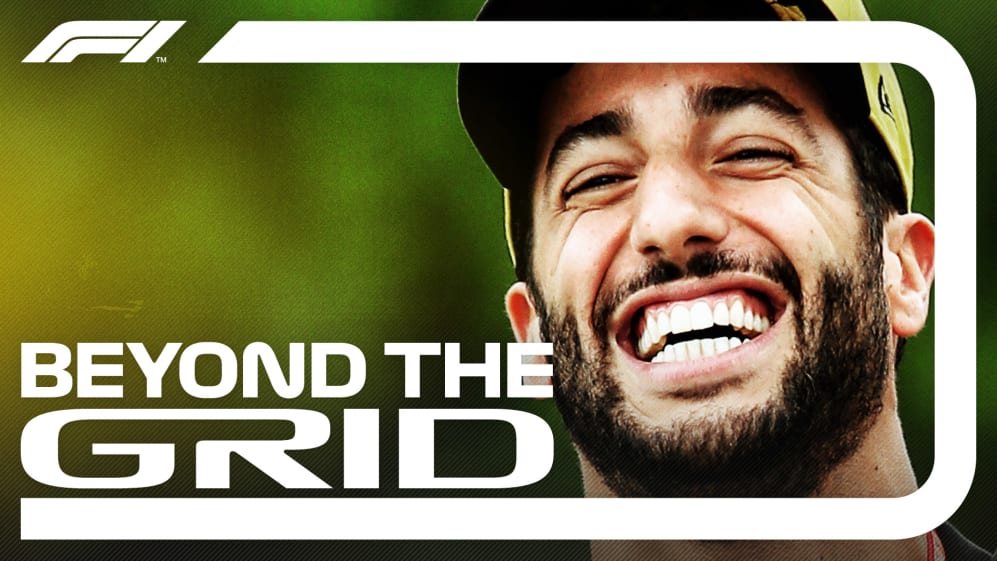 At the end of his first season as a Renault driver, Daniel Ricciardo has highlighted the 2019 Austrian Grand Prix as one of his worst weekends with the team. But speaking on F1's official podcast, Beyond The Grid, supported by Bose, Ricciardo reveals that a mid-race revelation at the Red Bull Ring fulled his motivation to turn his season around.
Ricciardo endured a miserable Grand Prix at the Red Bull Ring – the home race of the squad he'd dramatically departed 11 months previously – qualifying and finishing 12th as McLaren's Lando Norris put in a star turn in the midfield to take P6, ahead of Red Bull's Pierre Gasly.
READ MORE: Renault avoided 'punch in the guts' by securing fifth in standings, says Ricciardo
And Ricciardo admits in the latest instalment of Beyond The Grid that his result in Austria was a wake-up call that he needed to fight to get back to the front of the pack.
I was driving around in Austria and I was actually saying, 'This isn't fun – this race is not fun for me right now'
"Austria was one of our worst weekends of the year," Ricciardo tells Beyond The Grid host Tom Clarkson. "Towards the end of the race, I was out of the points, and even with a Safety Car, our race wasn't changing much, so I had a bit of time to think inside the helmet – which you can do!
"I was driving around and I was actually saying, 'This isn't fun – this race is not fun for me right now'. But instead of being like, 'This isn't fun, I want to quit and walk away because this sucks', it was like, 'I don't belong here and I don't want to be running around 14th, I want to get back to the front and I believe I can and I believe we can be better'.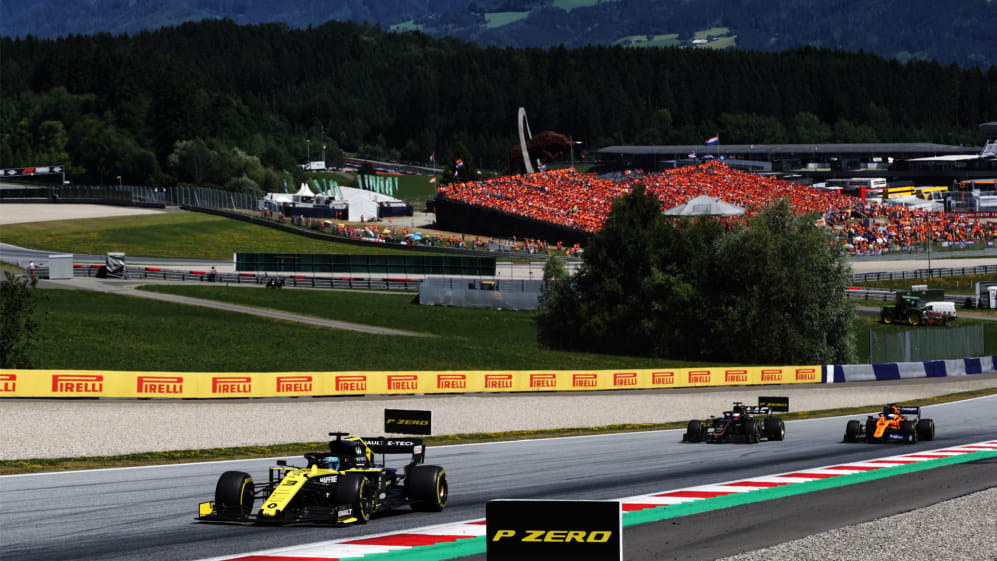 "It fuelled my motivation. I was frustrated and angry but it fuelled a lot of positivity... because it just made me want to get back the front quicker, and that hunger was more apparent than ever during that race. It was a good thing."
Ricciardo put his words into actions, too, with his and Renault's performances much improved in the second half of the season, with a high point being his fourth-placed finish at Monza.
Check out the latest episode of Beyond The Grid below or on your favourite podcast app, as Ricciardo talks Renault's 2020 and 2021 prospects, his burgeoning life in LA and reveals the sensational real reason he left Red Bull.
To make sure you never miss an episode, subscribe to Beyond The Grid via Apple Podcasts, Spotify or your favourite podcast app and you'll have a new episode delivered to your device every Wednesday.