Podcast
LISTEN: What it meant to race for Ferrari under Enzo, by Andretti, Scheckter, Berger and more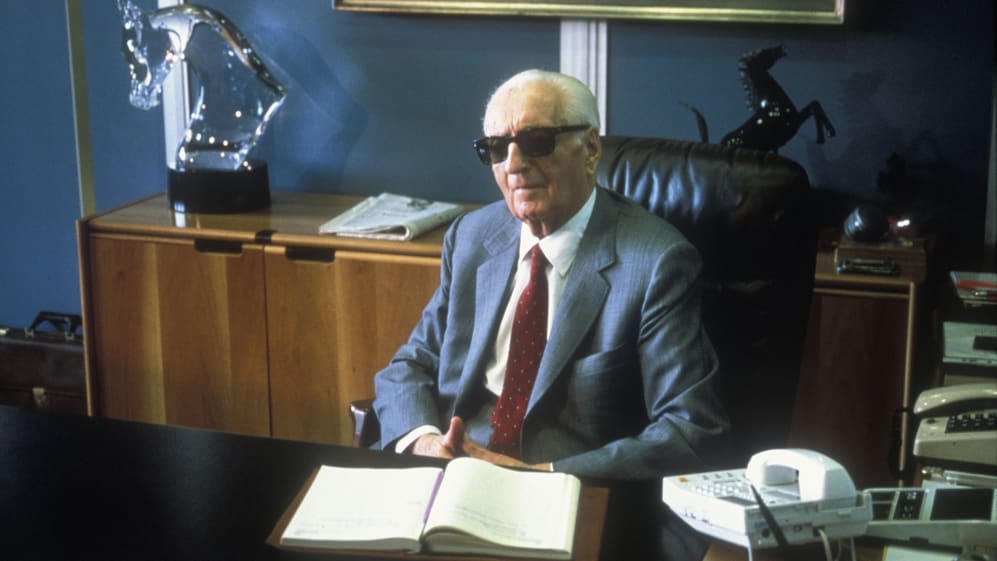 They're the most storied team in Formula 1 history, the one that's been around the longest, the one with the most wins and championships, the one that generates the most headlines, and definitely the one with the most mystique. But what's it like to actually drive for the biggest F1 team on the planet, Scuderia Ferrari?
In the first of two special episodes of F1 podcast Beyond The Grid, host Tom Clarkson speaks to those who have been there and done it, with the focus in part one on those who drove for the Prancing Horse under legendary founder Enzo Ferrari.
PART 2: 'It's a utopia' – Listen to Mansell, Prost, Vettel and Leclerc talk about racing for Ferrari
You'll hear amazing stories from four drivers who were all signed by Il Commendatore, including Tony Brooks (who took two race wins for Ferrari in 1959), Mario Andretti (a one-time Ferrari winner, whose 1982 Monza pole remains the stuff of legend), Jody Scheckter (1979 world champion with Ferrari) and Gerhard Berger (who won five times for the Prancing Horse, including famously at Monza in 1988, mere weeks after Enzo Ferrari's death).
You can listen to the full show in the player below, or via Apple Podcasts, Spotify or your favourite podcast app.
To make sure you never miss an episode, subscribe to Beyond The Grid via Apple Podcasts, Spotify or your favourite podcast app and you'll have a new episode delivered to your device every Wednesday.