Podcast
LISTEN: Who will win in Monaco? Sir Jackie Stewart joins the F1 Nation crew to discuss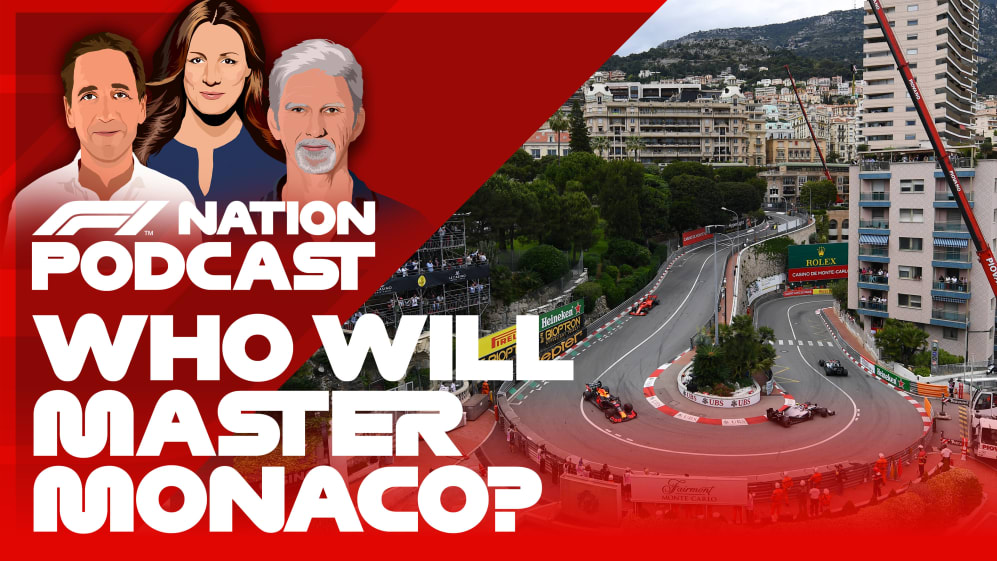 It's hard not to be excited when it's Monaco race week – even if you're an F1 world champion! Don't believe us? Then listen in to this week's episode of F1 Nation, where podcast hosts Tom Clarkson and Damon Hill are joined by three-time world champion – and three-time Monaco GP winner – Sir Jackie Stewart.
Together they look ahead to this year's race, whether Hamilton, Verstappen or someone else might triumph, and the particular driving techniques needed to become a Monaco master.
They also look back in time to what it was like to race in the Principality in the Sixties and Seventies, when Stewart and Damon's Dad Graham reigned supreme on the streets – and then partied off them.
And as if that wasn't enough, Sir Jackie also sticks around for the latest instalment of Ask Damon, when the '96 champ answers YOUR questions on his dream racetrack and his most painful mechanical issue.
Oh, and Damon also shares why he turned down an offer to drive for Stewart Grand Prix – a decision not forgotten by the team's former boss!
Listen to the podcast in full in the player below, or on Spotify, Apple Podcasts, Google Podcasts, Amazon Music or your favourite podcast app.